Mary Jean II Covid-19 Crew Fitness Challenge
The crew of Mary Jean II in association with Yachting Partners International (YPI) and Mimosa Matters charity are holding a Crew Fitness Challenge on Saturday 2nd May to raise money to help provide aid throughout the South of France.
The money raised will go to Mimosa Matters Cancer Charity, La Ciotat hospital and food banks in the region. 
The challenges will take place onboard Mary Jean II and include the following activities:
.
24 hour cycle on a stationary bike aiming at completing 750km
.
1000
 press-ups in one hour

.
600 burpees in one hour
.
Limbo
.
Plank holds for 5 mins
.
Jump rope for 30 mins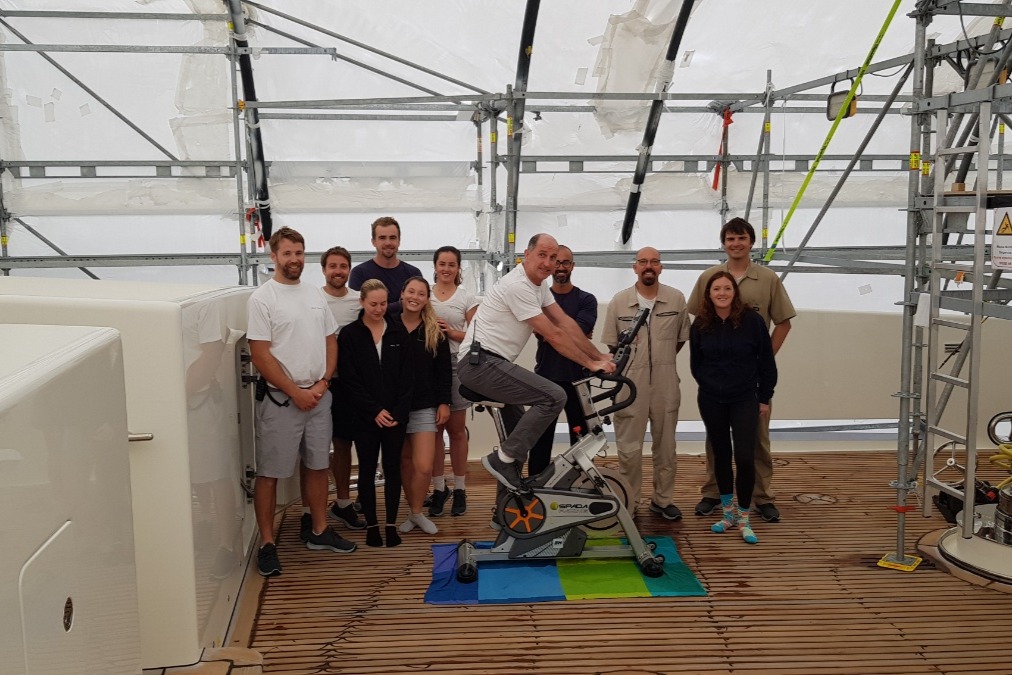 The Mary Jean II Crew in their isolation tent.
The crew hope that they can inspire other vessels to take up their own fitness challenge and help contribute to valuable medical funding.
If you are interested in taking part or creating your own event and would like more information please contact Captain Ewan: [email redacted].
YPI work closely with Mary Jean II on their charter and yacht management and have been instrumental in helping promote the event across the wider yachting community.
Organizer and beneficiary