It was 20 years ago that I started on this taiko path, with no idea of where it would take me. Since then, I have met some of the most extraordinary people - including my wife, Kristen.  I have gained so much from taiko and have always wanted to offer the same opportunity to as many people as possible. In fact, I've made it my mission: "taiko for all people, at all levels."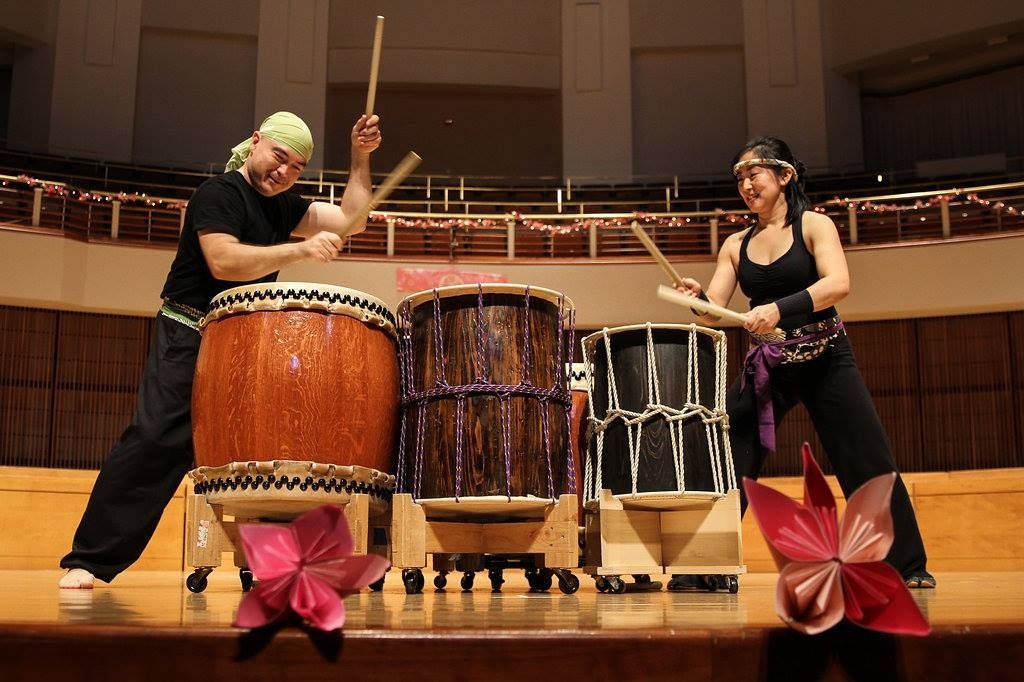 I've had the privilege of teaching taiko to thousands of people over the years and I will always do what I can to help grow the taiko community: in my school, on the East Coast, and even globally. Since moving to Washington DC and starting my school, I've not only been able to bring dozens of taiko teachers and performers into the area, but have also assisted on both local and national events and have supported a large number of artists and projects in various ways. 




Now, I'm asking for your support.

Next month, I am hosting my very first mini-conference. I'm trying to accomplish what many of you have already done to fulfill the mandate of the first North American Taiko Conference: create your own regional events that can bring together community in your own areas. This conference is influenced by every other event I've participated in or helped run up until now.  It is called CONNECT 2018 and the whole reason for it (in fact, my whole reason for the life I lead now!) is in the title. I feel that now, more than ever, as human beings, as a community on any scale, we NEED to connect.  
So I am asking you to help me get this conference off the ground.



FOR THE GREATER TAIKO COMMUNITY:

Even if you can't make it to CONNECT this time, I hope to set a precedent for the future – CONNECT 2020, more events on the East Coast, more interaction between groups, etc.  I'm asking for you to invest in the expansion of taiko in our country.


FOR THE LOCAL TAIKO COMMUNITY:

Most of you know me - in fact, some of you have already made it to a couple (or several) Mark H Taiko events and they keep getting bigger and better!  We've hosted the Sakura Taiko Fest (featuring 9 East Coast groups), Unit Souzou (performing "Hachi Hachi" in DC), and Kris Bergstrom (as both an artist in residence and performing in our "Meet the Artist" series). Miyako Taiko has performed for both the outgoing Japanese Ambassador AND his successor. We've run two series of classes (both Recreational class and Skills class!). I've traveled to teach workshops in other locales … and that was all in just the past 6 months!  

My point is that it will always be my mission to promote the growth of taiko here on the East Coast and bring us into further contact with the greater taiko community.


FOR MY FRIENDS AND FAMILY:

Even if you don't play taiko, I would ask you for your support simply because you know who I am - how hard I've struggled to get where I am, how passionate I am about my artistic mission (and how much it pains me to ask for this kind of help...!).  My friends and family have always been a great source of inspiration and strength and I can't thank you enough for that.
I am listing premiums below so please indicate specifically WHAT NAME you would like to have listed on my website!

Thanks to you all! Honto ni arigatou gozaimasu!



TO ACKNOWLEDGE YOUR SUPPORT AND GENEROSITY:

-     ANY DONATION:  listed on website as a "DONOR"

-     $100 or MORE:   listed on website as "SPECIAL THANKS"

-     $250 or MORE:   One on one, 1 hour session taiko tune-up with me - redeemable any time in the future we can schedule the time and place!

-     $1000 or MORE (first to donate) - listed as "SPONSOR for OPENING SESSION" and a video recorded thank you at the Opening Session

-     $2000 or MORE (first to donate) - listed as "SPONSOR for Taiko Open Mic", video thank you at Taiko Open Mic
Become the first supporter
Your donation matters
Organizer
Mark H Rooney
Organizer
College Park, MD