Help Mark and Christine Pierson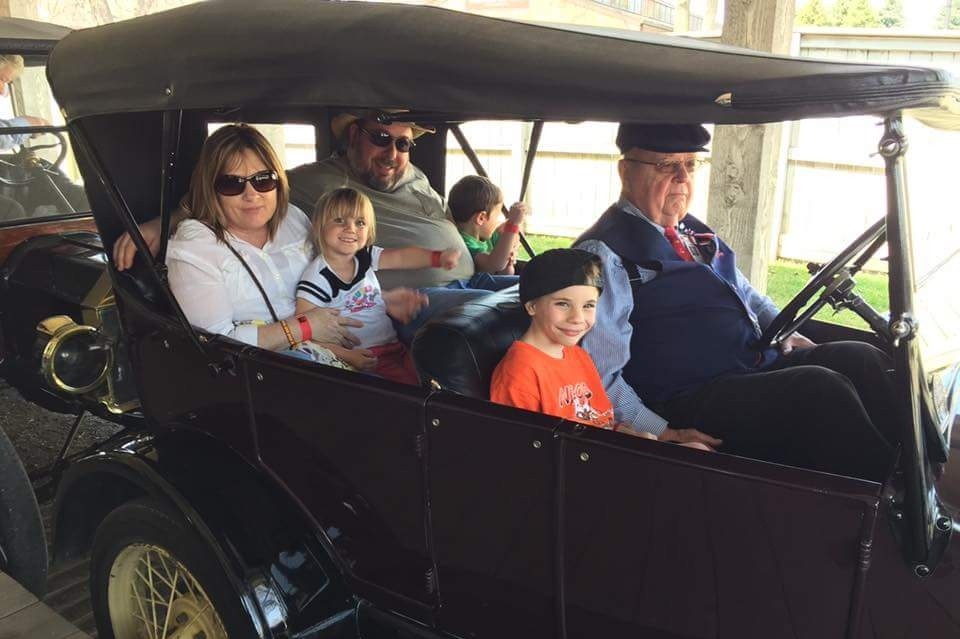 Hi there,  my name is Kelly Pierson, I am one of Mark and Chris's daughter inlaws. 
  As many of you know, 3 weeks ago we were all on vacation for Markey and Taressa's wedding with the whole family. The day after the wedding, Chris had a stroke on the island and had to be emergency airlifted across the water to Munson Traverse City Hospital. She was placed in the ICU.
  A couple days later Chris had another stroke which left her in worse shape. She had also had a heart attack but we are not sure when that was. Also adding multiple seizures into the mix. Since then Chris is still stuck at Traverse city hospital awaiting to be released to come closer to home. Mark and Chris have both been away from home for almost a month now. Mark had been by her side 24/7 which means they have not been able to work. 
Unfortunately Chris cannot speak right now. She understands what you are saying but cannot communicate through speaking well yet. She has left side weakness. She cannot move her left arm. Both of her legs are strong and her right arm. 
Chris has a long way to go for her recovery but with everyone's help we can make it a much smoother ride.
  The money donated to Chris and Mark will go towards the ambulance ride to get Chris back down here with the family to get the proper care she needs.  It will go towards Chris's Rehab facility she will have to be at for a few months to who knows how long, (which can very quite costly). The money donated will also go towards her physical therapy, occupational therapy, speech therapy and all the rehab she will need to get her back up and running again ❤ 
  We all know Chris has her wonderful strong husband Mark to stay on top of when she gets home haha, she has her oldest son Mark who just got married and got a house with his new wife Tareasa. Dana and I, her son Don and Daughter Jenn with her 3 grandbabies waiting for grandma to get home and play with them again. And we cannot forget her 2 four legged babies Lucy and Winnie at home waiting to play stock outside with her. Not too mention all the loving friends she has out there ❤❤She has a lot to fight for, an if you know Chris you know she is a fun, loving  caring,  giving, good hearted, strong woman who is depended on by many. It will be a long road but with everyone's help we can do it. 
Her family and I would like to thank everyone who has read this and shared our story. We greatly appreciate all the help more than you know. 
Thank you truly, 
   Mark and Chris Pierson 
   Mark and Tareasa Pierson
   Dana and Kelly Pierson 
   Don Pierson
  Jenn Pierson

Organizer