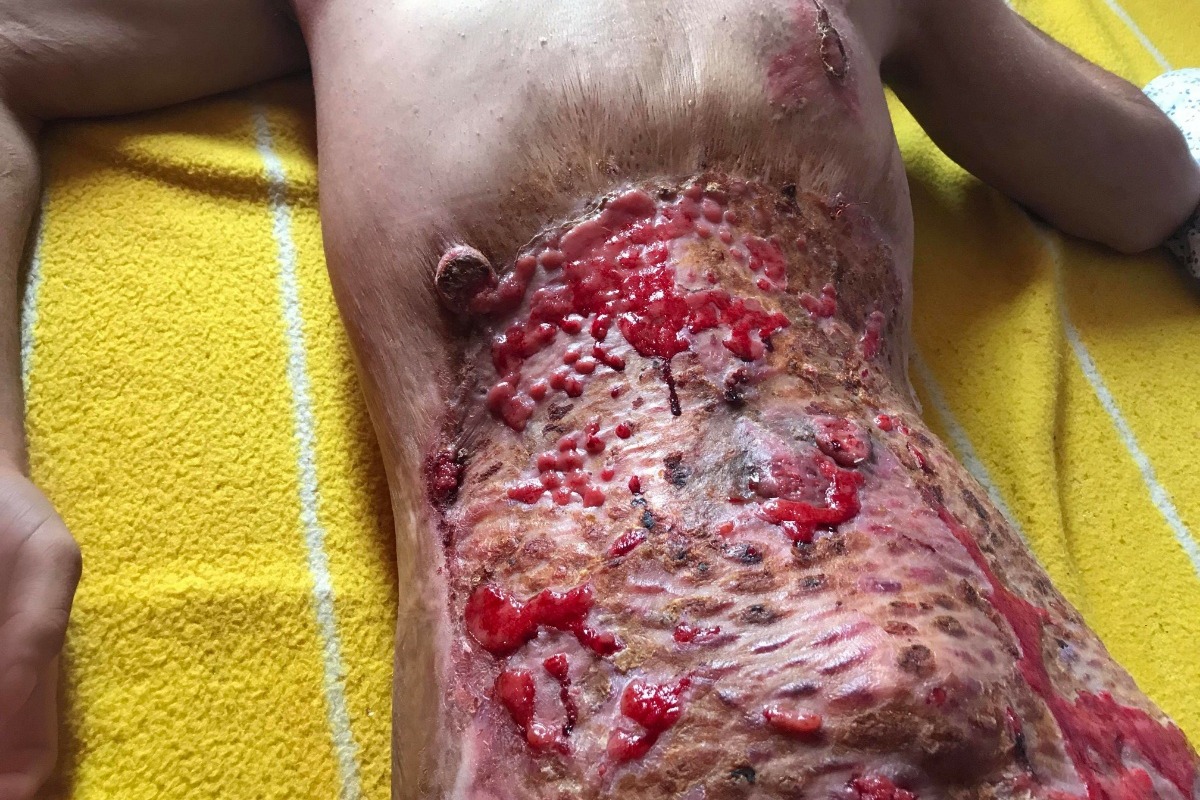 This is for our cousin, Marcel Iosif Fodor. Marcel was born in Tinca Romania. He was burned really bad at the age of 3 on his back.  He was treated with creams for the burn in Romania. Since then he has been battling the pain. In July 2018 he had skin graphing, where the doctors took skin from other parts of his body. Some of the the skin graphing went well and had good results, but in his lumbar area it was not good. The skin graphing did not stick at all in the lumbar area due to the tumor that was growing in the lumbar. As of now Marcel has
Lumbar cancer and is at Stage 4 Cancer
. The
cancer is in L5 and S1 in the Lumbar
. He has had Chemotherapy in October 2018 and just started another treatment of Chemo this year. 
    Marcel is in a lot of pain and needs care. Unfortunately, in Romania, if you do not have money for the treatment, the doctors will not treat you. Marcel is in need of surgery.

We are asking that you open your hearts and share this with everyone.  
We want to Thank You for your help.
May God Bless You!
Fundraising team (2)
Marcel Pal
Organizer
Raised $3,420 from 18 donations
Fellsmere, FL
Daniela Zlibut
Team member
Raised $640 from 4 donations
This team raised $5,060 from 13 other donations.