Manakamana Emergency Housing
Hi, my name is
Pacho Velez
. A few years ago,  
Stephanie Spray
and I directed a film called
Manakamana
, about pilgrims in Nepal.  
As you have likely heard, a devasting earthquake hit Nepal on April 25th.  Most of the people in our film live in two villages within a few miles of its epicenter. Since the quake, we have been working to get information about what happened to these people and how we can help.
It seems that everyone in the film has survived, but many of their houses are damaged and unsafe. They are sleeping outside in tents.  This image is from the village of the film's unit production manager, Ram Krishna Gandharba: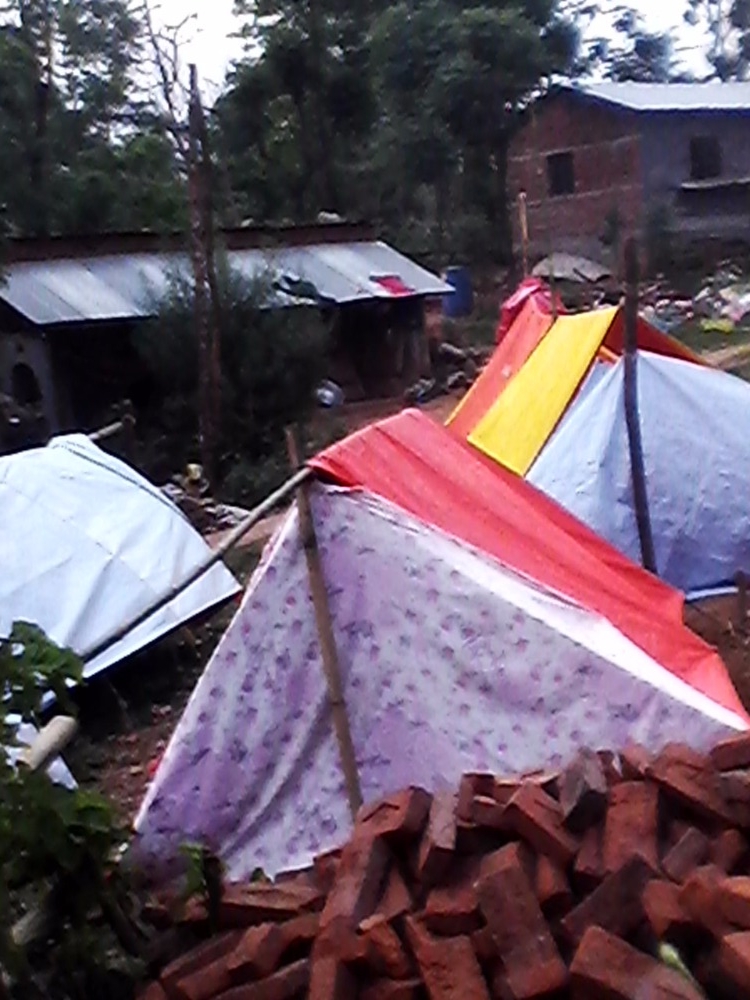 (Even though some buildings are still standing, everyone is sleeping outside because the buildings have cracks and no one can guarantee their safety.)
In these two villages, the government has provided no aid. And people's prime source of income has disappeared - as musicians and beggars, they relied on tourism and performing gigs, which have been wiped out by the quake.
At first, we sent over a few hundred dollars to pay for food and basic necessities. The money went entirely and directly to those affected by the quake. It bought the villages enough groceries for a few weeks: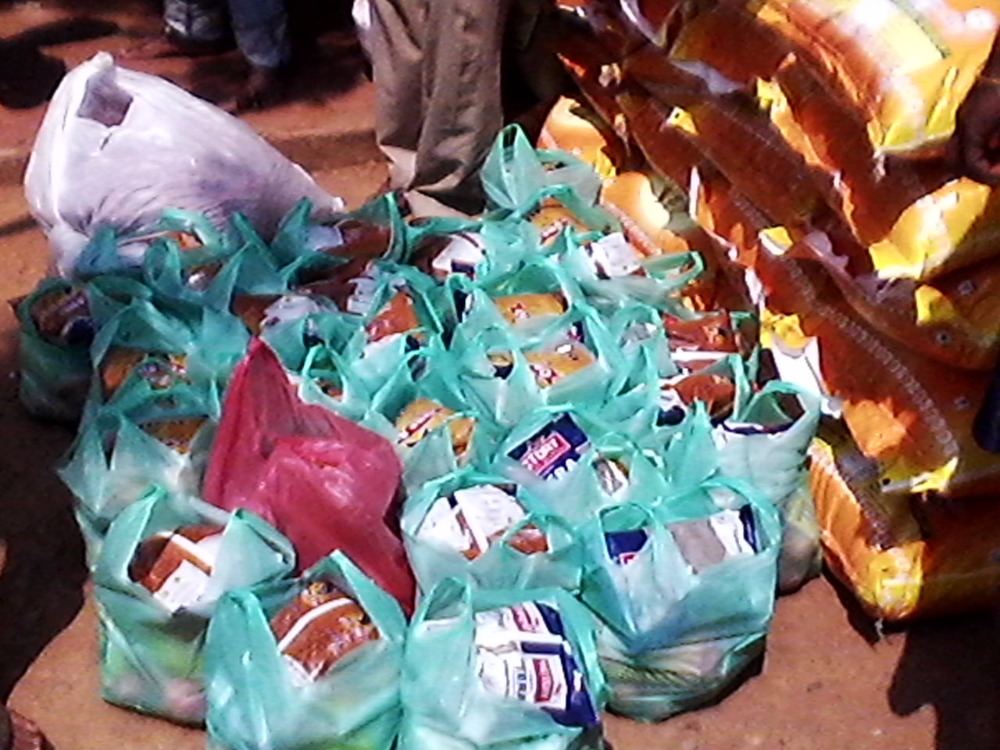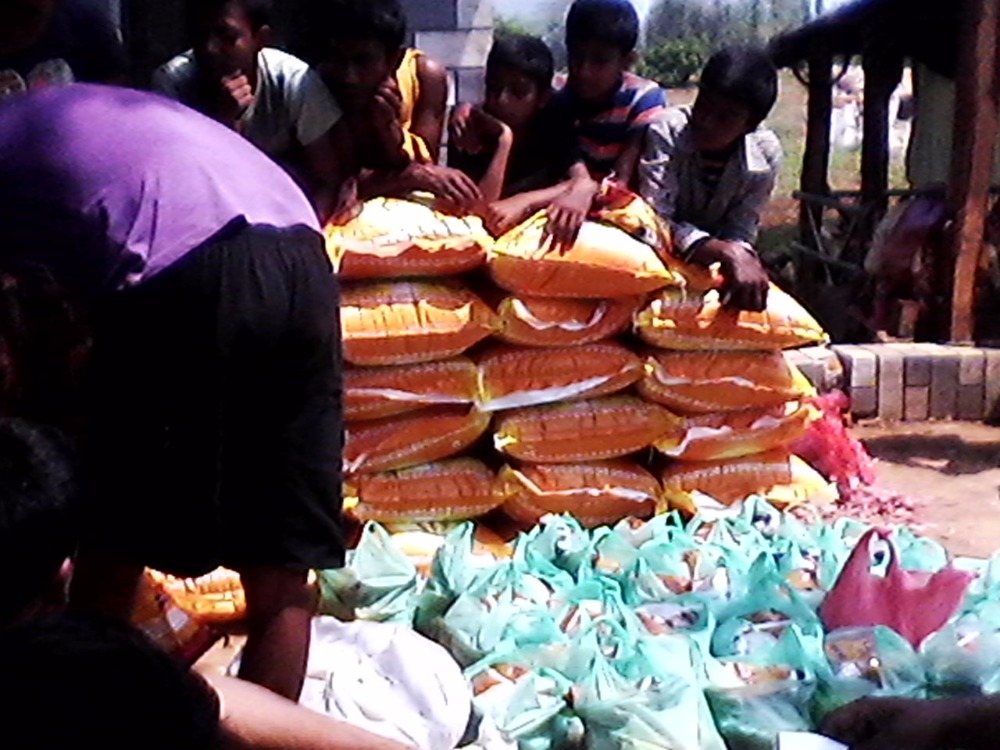 But our friends are still living in tents. And before this year's monsoons, it's critical to get them into buildings. The cheapest basic ones can be built for about $350 / each. 
If we raise $10,000, then we can build 30 of them.
The work is being overseen by Ram Krishna, who lives in one of the villages. Stephanie Spray has known Ram Krishna for more than ten years. I worked with him for two summers (2011-12). He's the one sending us these photos and letting us know about the situation on the ground over there. He's also organizing folks to build the shelters.
Stephanie and I will monitor their construction via phone calls with Ram Krishna and other folks in the villages, plus photographs of the work.
In the scheme of things, this money is a drop in the bucket of Nepal's larger rebuilding needs. But it will be spent directly and entirely on the immediate and critical needs of people we know, trust, and in some cases have worked with for years.
The situation is desperate. And we need your help to reach our goal.
Thank you.
Organizer