Male Advocacy For Gender Equality (MAFGE) Tanzania
Gender equality is an important tool needed to help eradicate poverty. It provides men and women equal opportunity within their communities to express themselves, to receive education on any level, to hold public office, to engage in economic activities and creates resilience.
However, the patriarchal cultural history in Tanzania creates many challenges in empowering both female children and women at large, as the country works towards gender equality.
As our efforts to empower women through other women have increased, little focus has historically been placed on teaching gender equality to men, thus slowing the intended outcomes, as we need to integrate both genders for long term success.
MAFGE (Male Advocacy For Gender Equality) strives for equal empowerment of both genders through sensitizing training and mentorships, teaching men to become active stakeholders in women empowerment projects.
MAFGE wants to raise $25,000 to fund a 6-month pilot program that joins 20 men and 20 women in partnership of women empowerment projects. First men and women will participate in gender sensitization trainings then join together in a business opportunity.
Through our pilot program we will prove by creating a mutual understanding of gender equality for men and women together, then nurturing the skills to start, operate and grow a business, and finally, providing the financial resources to support a business idea, the men and women from our programs will increase economic vitality of their communities while being beacons of gender equality.
Our program is designed to attract and maintain participation through exercises of storytelling, drama and dialogues.
In our gender sensitization trainings, we address the community-generated gender topics of
● Mental Health   
● Rights and Laws on gender issues        
● Sexual and Reproductive Health
● Working with Privilege
● Leadership
● Entrepreneurship
Our pilot program is inclusive of diverse perspectives from local communities, through targeting:
● Religious leaders          
● Domestic workers
● Workers in public places (i.e. bust stand, markets and recreational places)
● Government leaders
● Police
● Male teachers in female single sex schools
Any donations will go towards our building and maintaining our gender equality training programs:
● Facilities and utilities for the training activities
● Facilitation by industry leaders
● Administrative costs
● Capital expenses
To get engage with the organization, or for questions and comments:
www.mafge.org
T: @MAFGETanzania
E: [email redacted]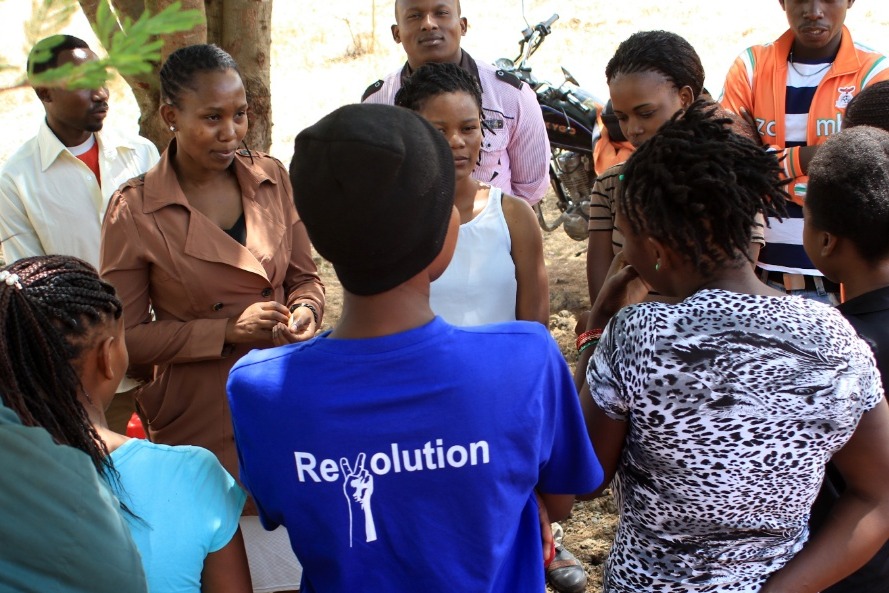 Fundraising team (2)
Gladys Mmari
Organizer
Raised $540 from 16 donations
Beaver, PA
Gladys Mmari
Team member
Raised $20 from 1 donation