Making memories with Lilly
Lilly is 7 years old and until very recently was a happy, healthy, bubbly little girl. More often than not she could be found outside practising her gymnastics or dancing to Justin Bieber songs. She is also my niece. 
Lilly was taken to A&E at East Surrey Hospital on 09/08/2020 after having difficulty swallowing her food, dribbling, talking and maintaining her balance. The following day Lilly was transferred to the neuroscience paediatrics ward at St. George's Hospital in Tooting, where on 12/08/2020 she was diagnosed with a rare and highly aggressive tumour in her brain stem (Diffuse Midline Glioma / DIPG). We have been advised that patients with this type of tumour have an average life expectancy of 8 months from diagnosis. We are all devastated by this news and are still struggling to take it all in - it has all happened so fast.
Currently, Lilly is able to talk (with some impediments) and walk, however she does have problems with her balance and coordination meaning sometimes she does wobble and fall over. For a previously very energetic child, she also tires quickly now. She is majoritively tube fed through a nasogastric tube with some soft, pureed foods to help improve her ability to swallow - throughout everything she has been put through, this is what frustrates Lilly the most at the moment as she is desperate for pasta, strawberries, and doughnuts! We hope treatment will help relieve some of her symptoms however we are fully aware she will decline fairly rapidly once the effects of the treatment have subsided.
Due to the critical location of the tumour and its nature, Lilly's treatment options are very limited; she will receive 2.5 weeks (13 days) of daily radiotherapy treatment at The Royal Marsden to alleviate some of her symptoms; beyond that will be palliative care. Clinical trials may have been an option however due to COVID-19 these trials are not available in the UK currently and would require a biopsy which could potentially cause additional trauma to Lilly's brain, so it was decided not to pursue this option and instead focus on making her happy and comfortable.
We are aiming to raise funds so Lilly can make memories with her family and friends. As everything has happened so quickly, we haven't been able to pinpoint any particular ideas at this moment in time, but the main aim is to make her remaining time as enjoyable and comfortable as possible. We are also not able to predict what activities Lilly will be able to do as her health continues to decline and COVID-19 related travel and social distancing restrictions will also make planning activities more challenging. If we are unable to use some or all of the funds raised to make memories for Lilly, it is intended the funds will be used for funeral costs and also donations to charities and organisations that have supported Lilly, such as The Royal Marsden Trust and Children with Cancer UK.
Further information in relation to Lilly's type of brain tumour is available
here
.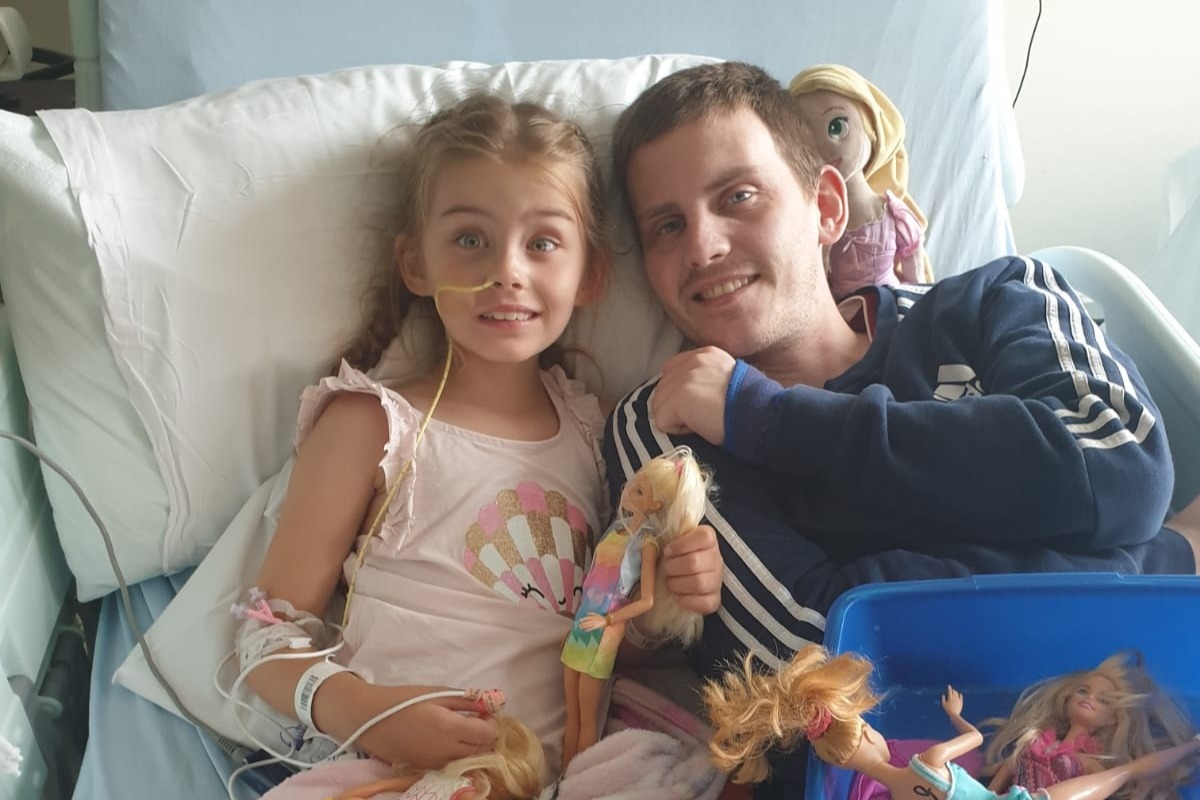 Organizer and beneficiary
Sarah Chatfield 
Organizer
Merstham, South East England, United Kingdom