The World's First Makeup Museum!
The Makeup Museum will be the first free-standing museum devoted to the history of makeup, preservation of antique beauty artifacts, exploration of trends, and a look at the future. We are launching this campaign to bring the beauty community together to raise funds and awareness for the Makeup Museum's opening in NYC in May 2020.

OUR MISSION: EDUCATE. INSPIRE. CELEBRATE.
The Makeup Museum is dedicated to empowering all people to learn about and have fun with beauty. The Makeup Museum brings beauty to life through large-scale exhibits, events, and interactive and unique shopping opportunities.

WHY WE NEED THE MAKEUP MUSEUM
If there are museums for ice cream, pizza, and even glass... how is there no museum for makeup yet!? With more than 10,000 years of history, beauty is art, commerce, innovation, technology, creativity, performance, transformation, empowerment, culture, connection, and more.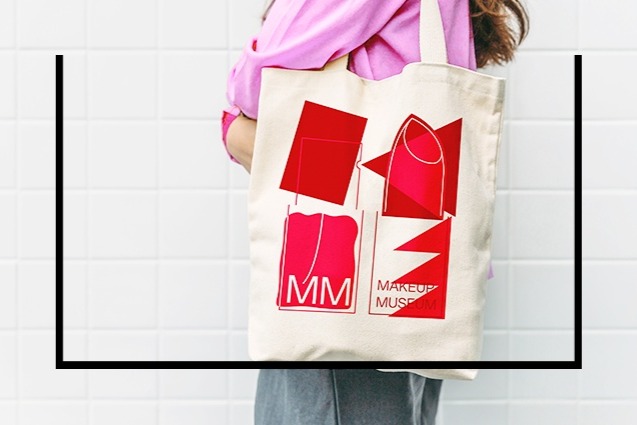 BECOME A FOUNDING SUPPORTER OF THE MAKEUP MUSEUM

1) Donate here on GoFundMe to support the Makeup Museum!
• Every donor will be listed on the official Makeup Museum website.
• Every donor who gives $50+ will receive a gorgeous Makeup Museum tote bag.
• You can donate in your own name, anonymously, or in someone else's name (which makes for a meaningful and unique gift!)

2) Do you have vintage makeup products that you want to loan or donate to the museum? Submit an artifact information form on the Makeup Museum  website.

3) Share information about the Makeup Museum on social media. Find us on Instagram, Facebook, LinkedIn and Twitter.

A diverse & passionate team from across the beauty industry and cultural sector is the driving force to create the Makeup Museum:
• Doreen Bloch, CEO & Founder of Poshly.com
• Rachel Goodwin, Celebrity Makeup Artist
• Caitlin Collins, Former Editor of Makeup.com
• Gabriela Hernandez, Makeup Historian & Founder of Besame Cosmetics
• Christine Schott Ledes, President of the American Influencer Association
• Kate Hawkins & Carr Chadwick, Design at And Or Forever
• Sam Murray & Ben Lawrence, Owners of HiLT Projects, Retail & Fine Art fabrication
• Seokhoon Choi, Graphic Design at RISD & Yale University MFA

And YOU! We need your support and the support of all beauty lovers to make the Makeup Museum's first exhibition and big vision a reality!

Organizer
Doreen Bloch
Organizer
New York, NY