DONATE IN MEMORY OF SUDAN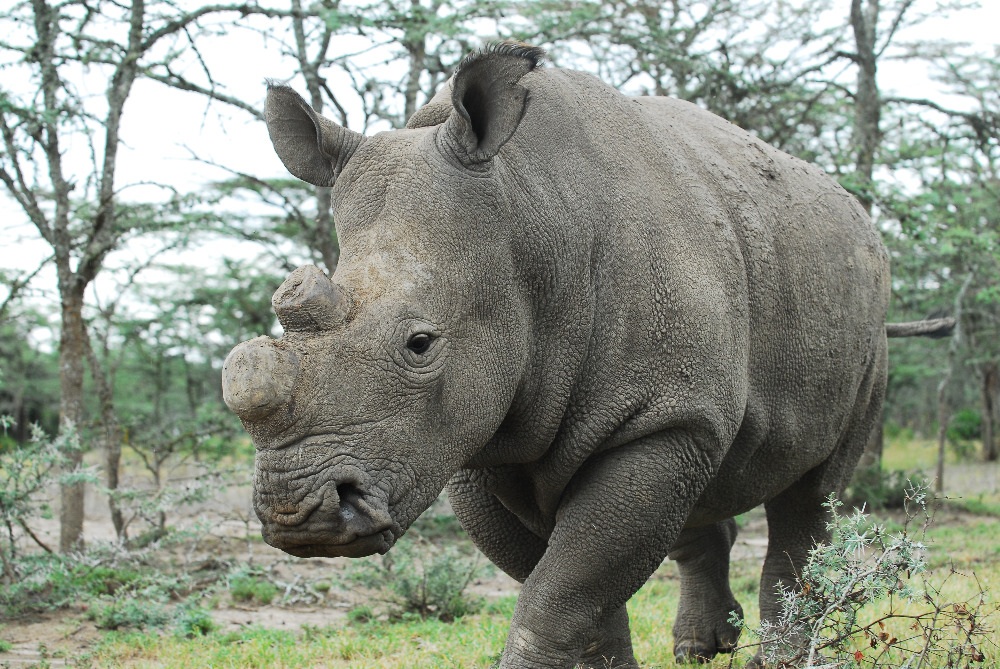 It is with great sadness that we announced Sudan's death on March 19th, 2018. At the advanced age of 45, Sudan was being treated for age-related health issues and for a series of infections and unfortunately lost the battle. Sudan was the last male northern white rhino on the planet. His death leaves just two females; his daughter Najin and her daughter Fatu, who remain at Ol Pejeta. This is a human failure of epic proportions; thanks to our greed and irresponsibility, a species is one significant step closer to extinction.
A SPECIES ON THE BRINK OF EXTINCTION
Northern white rhinos used to roam East and Central Africa in vast numbers, but conflict, poaching and habitat loss eliminated them. Ol Pejeta's northern whites came in 2009 from Dvur Kralove Zoo in the Czech Republic, where all breeding attempts had been futile. It was hoped that a more natural environment would stimulate more successful results, but sadly nothing changed.
Thankfully, Fatu and Najin, the last northern white females, are still in good health, and a roadmap for their regeneration is in place. Through cutting edge reproductive technology and meticulous, expert care, there is a chance that they will be able to save this magnificent creature from disappearing forever.
DONATE IN MEMORY OF SUDAN
Today we are asking you to donate in Sudan's honour. With your help he can leave a legacy. A donation to support the IVF research will help to ensure that one day in the future, northern white rhinos will once again roam freely in their natural habitat.
Organizer
Elodie Sampere
Organizer
Gilgil, Kenya