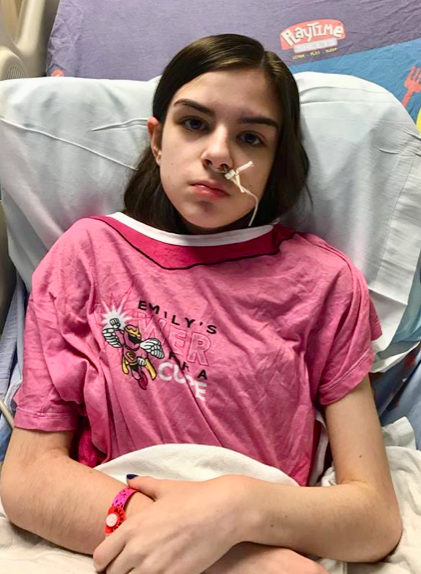 This is 
Maddy McDonald
. She is 14 years old. Maddy is a Christian and attends church regularly.  Her favorite Bible Verse is
"God is within her, she will not fall."
Maddy has had a swallowing disorder for a couple of years now. The doctors have yet to find a physical cause for it and believe there may be some element of anxiety involved.  She has been at an inpatient clinic for 2 months now and still has not taken the first bite of food. She was 70 some pounds when admitted to the clinic and has now almost hit her target weight of 108 pounds. This is due only to the feeding tube sustaining her. The pictures are of Maddy, her mom Shannon, and her sisters Erin and Hailey. The Bible says, 
"Share each other's burdens, and in this way obey the law of Christ." Galatians 6:2.
I am asking you to share the financial burden of this family as it has caused a great hardship on them. Maddy's mom has taken a leave of absence from work to be with Maddy who is 7.5 hours away from her home. She has to pay rent to keep their apartment at home and has to pay rent and other expenses in the town she is staying in with Maddy. If you cannot give financially, please pray for them!
Organizer
Christen Boring
Organizer
Cleveland, TN