***
UPDATE
*** Urgent Need! Jen's situation has changed yet again! Now that she has required a 2nd surgery due to finding out she has staph infection that was way to close to her brain which could have killed her had they waited 24 hours. she will now require even longer after care and not the 8 weeks last given. Her husband Bobby is taking even more time unpaid from work and they need your help. It only takes a few dollars to make a difference. Your donations make a difference! They are also going to have some pretty hefty medical bills especially after finding out the original surgery was a little more complex than expected once the drs could actually see what was going on, and they are thankful it was corrected sooner than later, and now a second surgery 3 weeks later. They will have a home healthcare nurse come because she will be sent home with a picc line IV for antibiotics to be given 3 times a day for 2 1/2 weeks and blood draws wwekly. More medical supplies, more MRIs and several drs appointments 30 min away. But top this all off, Jen has now been diagnosed with Occipital Neuralgia ( a neurological condition in which the occipital nerves -- the nerves that run from the top of the spinal cord at the base of the neck up through the scalp that cause very intense pain that feels like a sharp, jabbing, electric shock in the back of the head and neck daily).
Won't you help? Please help them remove the burden of worrying about making ends meet during this time of healing. This is not a ploy to get money, this family truly needs our help and together we can all make a difference- even $5.00 helps!
**original story of how it all began**
So one of the sweetest people I know, Jennifer Yarter Fleischauer is having a brain surgery. Scary huh? After having two TIA's (mini stroke) over the past 7 years, severe headaches, dizziness, blurred vision, and some occasional loss of balance. Monday the February 23rd a doctor in Richmond confirmed that a surgery is necessary to remedy this situation.
She has been diagnosed with, Chiari Malformation, and a neurological disorder where part of the brain, the cerebellum (or more specifically the cerebellar tonsils),descends out of the skull into the spinal area. This results in compression of parts of the brain and spinal cord.
This is all the probable cause of Jennifer's headaches and other issues Jennifer has been having and or has had in the past. Jennifer will be having the following surgical procedures done – chari malformation decompression; suboccipital craniectomy, a CI laminecrtomy, and duraplasty to correct this on March 24. At MCV, It will be a 4-5 hour surgery. She will spend 24 hours in ICU and about 5 days at the hospital. The recovery time is 4-6 weeks after.
It is my goal to help her and her family through this. Add to this mix her husband suffered an injury finding out he has moderate to severe spinal stenosis in June 2013 and has been on light duty ever sense. He has NO paid leave left to use to care for Jennifer and the kids. Unfortuately light duty comes with a reduced income and with Bobby being the sole provider for the family, help is desperately needed to make it possible for Bobby to take any time off at all. Jennifer will need to be resting for four to six weeks and not able to tend to her children as she currently does and to have her husband home would be a blessing to all. Her family and close friends will all pitch in to help with daily needs, as will her parents but keep in mind they live in Texas and cannot stay as long as they would like. The family has insurance so that portion isn't a problem, it's the loss in pay Bobby would take if he takes any time off, and he would love to be there for his wife and 3 children for or at least two weeks, but the full 4-6 weeks would be best, so if we exceed the amount, praise God! Please help if you can, anything helps at this time and above all please keep Jennifer and her family in your prayers. Thank you!!!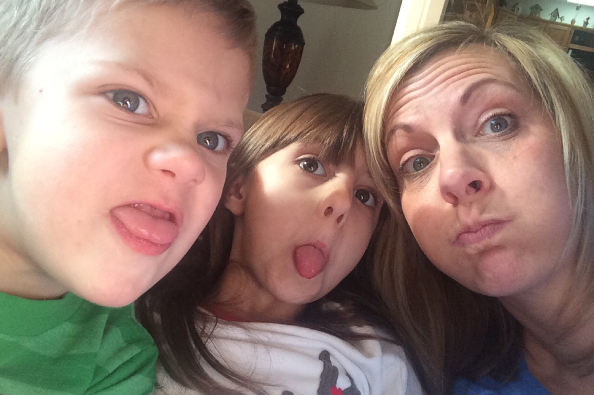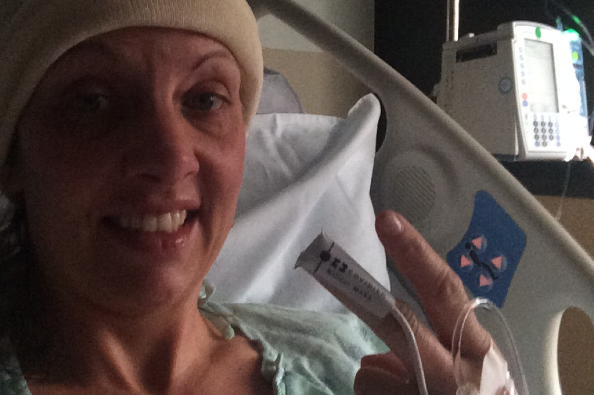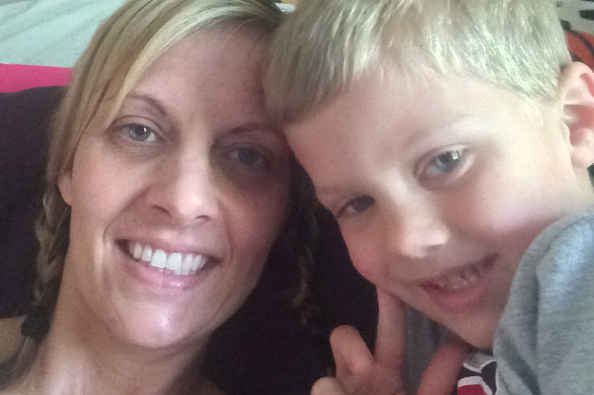 Organizer
Jennifer Yarter Fleischauer 
#1 fundraising platform

More people start fundraisers on GoFundMe than on any other platform. Learn more

GoFundMe Guarantee

In the rare case something isn't right, we will work with you to determine if misuse occurred. Learn more

Expert advice, 24/7

Contact us with your questions and we'll answer, day or night. Learn more