Luna the Corgi's Recovery Fund
Just over ten years ago, I brought my corgi puppy, Luna, home for the first time.
In the years since, she has been my beloved companion.
Always social, she loves meeting new people and exploring new places.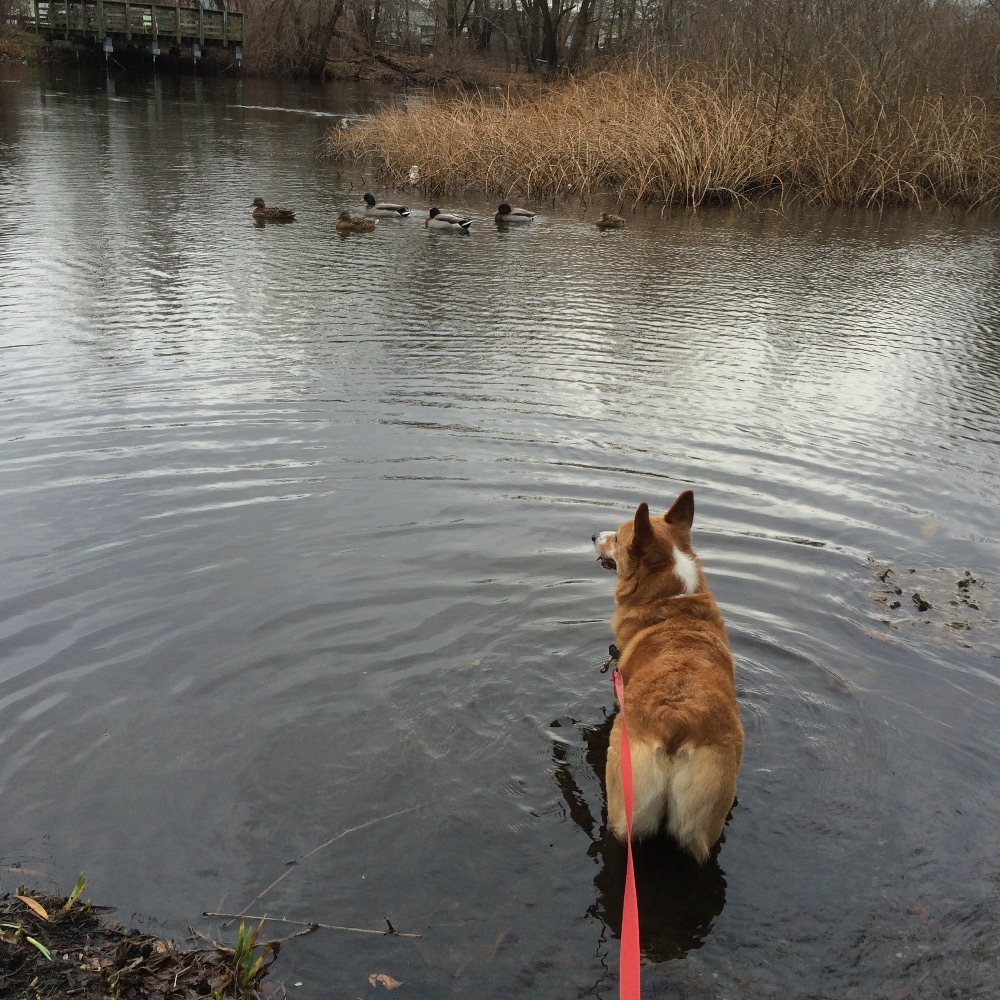 In my various podcasts and videos, Luna has always been a popular guest star.
She had always been healthy, (if a little heavy,) but in the Spring last year I noticed that she was needing to pee more frequently.
That led to a diagnosis of cancer, specifically Transitional Cell Carcinoma in her urethra. It was not operable, but the doctors at Angell Animal Medical Center told me that, with radiation treatment, she could have a good prognosis.
It was expensive, but with the generosity of my family, I was able to make it work. August featured a grueling 20 days of treatments, but she recovered, and in the months that followed, she was back to her old self!
Then, just over a week ago, I noticed that she seemed a little wobbly on her hind legs, and it got worse fast. I took her to the emergency vet that very night.
Fearing that her cancer had spread, they performed a lot of tests, only to find that her cancer was still under control. She could have another 6-12 months easily.
The problem was in her back: Inter-vertebrate Disc Disease, which can be common in corgis, dachshunds and other dwarf breeds. Discs of cartilage in her spine were bulging, and putting pressure on her spinal cord.
Without treatment, the prognosis was paralysis and pain. There was an option of trying steroid treatments, to see if she improved, but the doctors thought she would require surgery, and we were in the "golden period" for it. They said that, with the surgery, she had a very good chance of making a full recovery.
I made my choice based on pursuing the highest quality of life for Luna, and agreed to the surgery.
Unfortunately, the surgery and associated expenses cost $8000, and this was on top of what I had already paid for her radiation treatment less than six months ago.
With a bit of borrowing and credit cards, I was able to pay the hospital and she got her surgery. She's now in recovery, but I still owe the money.
Initially, I was hesitant to reach out in this way, but many people told me that they wanted a way to help, so here we are. I'm not going to be out on the street, but Luna has a tough recovery ahead, and having these bills paid, even a little, would be a big relief.
All funds received will be going to paying down that balance.
Organizer
Christiana Ellis
Organizer
Watertown, MA