Life for Lucy - Conquering SMA
LUCY IS GETTING ZOLGENSMA!

Thank you for all the love & support. We are so grateful to each and every one of you.


**************************************************




We just found out that Lucy is a good candidate to receive a groundbreaking gene therapy treatment for SMA called Zolgensma. Zolgensma could save Lucy's life. Getting approval for the drug is only half the battle, this treatment not yet covered by Canadian Health Care and costs $3Million CAD.

Lucy needs this treatment now. Research has shown that the longer you wait the more irreversible damage this neuromuscular disorder will have.

Zolgensma  is not yet approved in Canada, so our only access is to import it from the US.


****


On June 18th 2020, Novartis Pharmaceuticals Canada Inc. announced the filing of a marketing application to Health Canada for Zolgensma, for the treatment of SMA. While the file has been granted Priority Review Status, the company anticipates a decision only by the end of the year. Lucy can't wait, but we can pave the way for future Canadian babies:
CLICK HERE  and Sign our Petition to get Health Canada to approve this drug in Canada.




05.10.2020 | Original GoFundMe Posting:

Lucy Van Doormaal | Born: April 1st, 2020



Quicker than we were even able to finalize her name we noticed something wasn't quite right with our daughter Lucy. 

On May 5th Lucy was diagnosed with Spinal Muscular Atrophy  (SMA). SMA is a relatively common "rare genetic disorder" that attacks her motor neurons reducing her ability for activities such as sitting, crawling, head and neck control, and swallowing.

Lucy has SMA type I, which is the most aggressive type and left untreated, she wouldn't likely make it to her 2nd birthday. 

The Upside
As for 2017, Health Canada has approved the first drug that combats SMA, Spinraza. Its main goal is to increase survival motor neuron (SMN) protein production, addressing the underlying cause of SMA. We're optimistic that this drug will not only increase her life expectancy but also her quality of life. 
SMA does not affect either sensation or the ability to feel. Intellectual activity is traditionally normal and it is often observed that patients with SMA are unusually bright and quite sociable.
Treatment
Spinraza is given as an injection into the cerebrospinal fluid (the fluid in the spine) via a medical procedure called intrathecal injection. The drug is administered in 2 phases;
+Loading Phase: 4 doses administered in short intervals to jumpstart the treatment (Day 1, 14, 28 & 58)
+Maintenance Phase: subsequent injections are required every 4 months for the remainder of Lucy's life.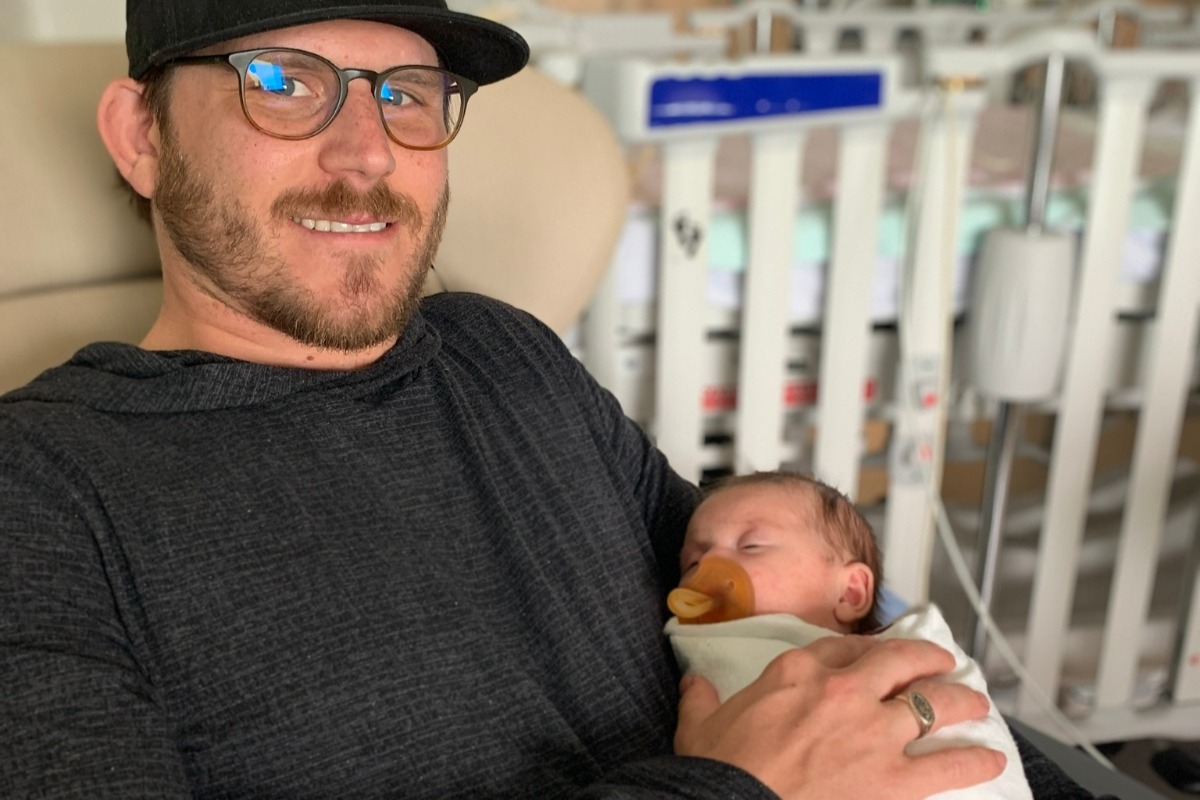 The Diagnosis
During a regular newborn checkup, Lucy presented with a decrease in both muscle tone & infant reflexes. Not knowing what could be causing these symptoms we were quickly referred to a wide array of specialists at BC Children's Hospital here in Vancouver. We are grateful to be living in such proximity to such a state of the art center and can attribute a quick diagnosis as a result.
Lucy endured 5 days of constant testing; Brain MRI, Lumbar Puncture, Electrocardiogram (ECG), Echocardiogram, Upper GI analysis (esophagram), 3 blood draws & variety of other bodily fluid analysis. In the end, it was a genetic test that found Lucy was missing the SMN1 gene confirming the SMA diagnosis. 




Living with SMA
This is all so new to us and we don't yet know where this journey will take us, we've had to make some imminent changes to our lifestyles to ensure Lucy remains out of harm's way. The greatest risk are respiratory complications. 
+Lucy sleeps hooked up to a BiPAP (Bilevel Positive Airway Pressure) machine and an oximeter to monitor her pulse & blood oxygen levels. 
+UPDATED Lucy has also undergone surgery to get a gastrostomy tube (G-tube) placed to allow for us to feed her through a tube directly placed in her tummy. (JUN 8th 2020)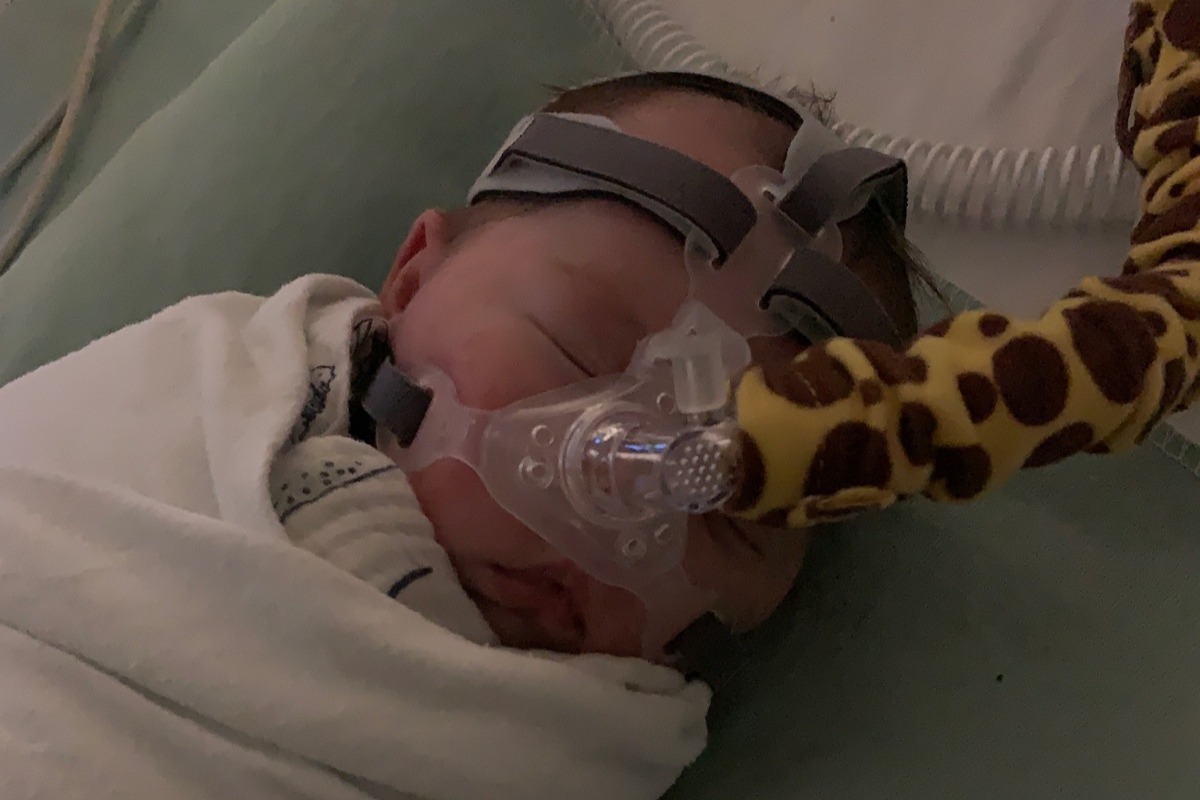 Why gofundme?
**Update: $3Million will be used to get access to Zolgensma, a new gene therapy drug that's just been submitted for approval to Health Canada. Our only access at this time is to pay for it through private fundraising and import from the US*** (June 18, 2020)

I have to admit, the experience of setting up this page is an emotional one. This is admitting to ourselves that we can't do this on our own, and I guess we'll have to come to terms with that at some point down the road.
We have a fantastic network of friends and family, and the outpour of generosity and support has floored both Laura (mom) and Scott (dad). this gofundme page is simply a means to facilitate this support. 

We live in a country with socialized health care, this means that a portion of Lucy's primary care and treatment is government-funded. That said, there will be secondary and tertiary expenses that will be required in order to adapt to living as a family with SMA. This might look like additional therapy sessions (for both Lucy & our family), additional care & programs for Sullivan (Lucy's older brother), living space modifications & renovations, transportation adaptations... 

Our primary responsibility right now is caring for Lucy. These first few months are critical for building the best foundation for her to fight this disorder and will undoubtedly lead to a healthier longer life.

**We will continue to provide updates to how your donations are changing Lucy's life. 

Our Family
We are the Van Kendalls. Laura, Scott, Sullivan (2017) & Lucy (2020). We live in Vancouver, BC and when we're not at the local beach, pool or riding bikes you can usually find us in the mountains or in Tofino.
We both grew up in Ontario & we fell in love during our days as student-athletes at the University of Guelph. Between swim practice, classe, cafeteria & study hall we spent most of our time together. 
In 2012, Laura got a job opportunity with the Vancouver Aquarium, we didn't hesitate to move to Vancouver. In 2015, we got married and started our family in 2017.



On the Horizon
For those who know me (Scott - Lucy's father), you know I love to ride my bike for Charity, so you can bet I'll find a way to add Lucy & SMA to my list of reasons to fundraise. 

teamLucy
+Physiotherapists -->
          +Silvana Echeverri BSc, MPT | Kids Physio Group 
          +Jonathon Carkner BSc, MPT | Vanvélo Fitting & Physio 

+Neuromuscular Specialist -->
          +Kathryn A Selby FRCPC, BSc, MRCP, MBBCH | BC Childrens Hospital 

Resources:
+SIGN THE PETITION to help get Zolgensma approved by Health Canada
+Research organization --> cureSMA 
+To our fellow scientists who wish to understand a bit more about SMA disorder, I found this scientific paper helpful :) 

MEDIA COVERAGE
CNN - https://www.cnn.com/2020/07/11/us/family-3-million-treatment-life-for-lucy-sma-trnd/index.html
People.com - https://people.com/human-interest/baby-with-genetic-disorder-sma-raising-money-gene-therapy-treatment-lucy-van-doormaal/
Global TV - https://globalnews.ca/news/7137014/parents-raising-money-zolgensma-sma1/?preview_id=7137014
CTV - https://bc.ctvnews.ca/donations-reach-1-million-for-b-c-baby-who-needs-world-s-most-expensive-drug-1.5017960
Woolwich Observer - https://observerxtra.com/2020/07/09/parents-turn-to-community-in-fundraising-effort/
Guelph Today - https://www.guelphtoday.com/local-news/its-hard-to-put-a-price-tag-on-a-babys-life-6-photos-2540823 
Darpan News - Youtube - https://www.youtube.com/watch?v=Q6K4phad4yE&feature=youtu.be
Vancouver is awesome - https://www.vancouverisawesome.com/vancouver-news/petition-launched-3-month-old-baby-medication-2556387
Daily Hive - https://dailyhive.com/vancouver/baby-lucy-genetic-disorder-3m



*******************

Fundraising team: Lucy's Legends (4)