Louis's Journey Age 8
Louis's story began back in early 2014 when he started to experience daily headaches, after a long and tiring battle with GPs to get Louis referred; the consultants diagnosed Louis with 'Abdominal Migraine' and prescribed a medication for him to start! How can you diagnose a child with something without proper investigation so I refused the medication. I requested a MRI back in November 2014 and was refused, we were told unnecessary. If Louis had a tumour of any kind he would have balance problems we were repeatedly told!
They didn't think it was odd for a 7 year old boy to sleep in the afternoon even when on holiday and said it was because he did too many clubs for his size! Just because he could walk in a straight line and touch his finger to his nose ok they ruled out anything sinister! They focused mainly on balance and co ordination rather than our son regularly vomiting, crying out with headaches, side of head heating up, puffy forehead, sleeping in the day, not losing any teeth and not growing at all and having to give up clubs due to noise! They didn't think it was strange that my son hadn't grown 1cm within a year!
We were referred for 3 blood tests. If the blood tests had been tested for hormones we feel sure something would have signalled something wasn't right. We were told to come back in 4 months and they would assess again! So we began our own assessment. We kept dates, a dairy of food, limited time on the Xbox, his eyes tested and started to try and diagnose ourselves, because of his symptoms we came to the conclusion of an underactive Pituitary Gland (Maybe)!
We weren't sent a follow up appointment for June and after chasing this myself was finally given an appointment on August 5th 2015, the consultant reluctantly agreed to an MRI even though the 2nd consultant and a GP still assured us it was abdominal migraine and even changed the abdominal migraine medication. We feel this was only agreed to as I was in tears and we had provided a 4 page essay of dates and symptoms. We were so desperate by this point that he thankfully agreed.
On the 20th August 2015 our lives as we knew it would be changed forever. We had just returned from a break at our friend's caravan in the morning and in the afternoon I took Louis for his MRI thinking I was being a neurotic parent and maybe it was just abdominal migraine, after all, they are the doctors. I would be proved wrong. Sadly not and from that afternoon we didn't leave the hospital.
A large mass had been found at the base of Louis's brain suppressing his Pituitary Gland, which is why he hadn't grown! Our world from that moment crumbled. I felt like someone had shattered my family into teeny tiny little pieces and then run me over with a truck! It's now our job to try and find the strength to put these pieces back together somehow.
Within 2 hours the medication had started and we were being transferred by ambulance to St George's hospital in Tooting for surgery. On the 25th August Louis underwent a very difficult surgery at the base of his brain behind his eyes which was very difficult to access, they knew they wouldn't be able to remove it all due to the location and the risks were immense. The tumour had been sat on the optic nerve to his right eye so sight in that eye is damaged.
We are not yet sure if our little boy will regain full sight in his right eye because it's still healing and swollen – the outlook does not look good. It saddens us that if the tumour was found earlier his sight may not have been affected. If that wasn't enough, whilst undergoing surgery Louis's Pituitary gland was removed due to the tumour being attached to it. So not only did our poor brave boy undergo five and half hour brain surgery and possible loss of sight in his right eye, he is also now cortisol and thyroid deficient plus has Diabetes Insipidus which require a mixture of daily medicines for the rest of his life and come with their own side effects and risks. If found earlier would his pituitary have been so damaged! He will also require daily growth hormone injections once all his treatment is finished and who knows what other help he might need as he develops in his life.
Louis recovered from the surgery like a superhero; he is our very own little superman. We spent two weeks in hospital where we didn't leave his side for one moment, one week in intensive care going days without even going out for fresh air, he was so swollen he couldn't open his eyes for 4 days, and his lips for 2, it was the most heart breaking time and unless you have been through this. Your worst nightmare doesn't come close… watching your baby lay there linked up to all different machines knowing that you had no choice but to agree to brain surgery but they have no idea or understanding why this is happening to them and asking "Why mummy why?" and why we his parents who protect him are letting it happen is the most heartbreaking thing.
Telling someone you love more than anything that it's happening because we are making you better when all they can see and feel is that they are in so much pain linked up to machines unable to move how could we possibly be making them better!! He didn't understand it! I didn't understand it either… luckily Louis couldn't see my tears as he told me when I cry it made him frightened and made him cry, so somehow I found the strength to hold it together at least in front of Louis, strength you would only ever find for your children. A strength that makes you get up each day and carry on fighting.
Louis's tumour is called a Craniopharyngioma, and he had every symptom! Even if it is removed surgically a Craniopharyngioma may re grow at the place where it was first found so further treatment is needed. Louis needs to undergo Proton Therapy in the US for 6 - 10 weeks of daily radiotherapy treatment; this treatment is a specialised type of radiotherapy which can be given to patients depending on a number of factors. This type of radiotherapy reduces the radiotherapy effects to surrounding normal tissue which could potentially reduce the long term side effects. NHS England, once approved, will fund this for Louis and us his parents but not siblings. In total we could be away for up to 10 weeks, 10 weeks is too long to leave Louis sisters Harli 10 and 2 year old Tayla, we need to be together as a family especially at this difficult time, the girls have already spent too much time without us.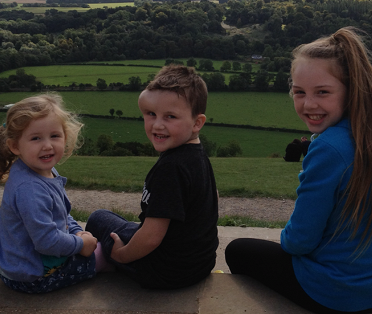 The NHS cannot provide or cover daily living expenses or mortgage and bills back here, some expenses will need to be paid for upfront before we are reimbursed. I think there are grants we can apply for but friends and family have also been keen for us to let them fundraise and help raise some money to help us, even give Louis and the girls a treat once we are there, time and health permitting, so this is why I'm writing this story. If a story is going to go out and it will as Louis and us are so truly blessed to have the best school, community, friends and family they won't give up!!  So it needs to be our story about our special boy.  
We feel blessed to have so many friends and family that want to help; we have been inundated with get well cards and gifts, Louis has had lots of lovely treats, even strangers are giving us gifts and donations! It's so overwhelming, I wouldn't wish any of this on my worst enemy and we are finding it hard to accept.   But even without all that here's our story and we thank you all with love and hope for the future xxxxx .
The last year has truly been the hardest ever, losing Darren's mum Jean after caring for her whilst she battled Terminal Lung cancer in April we thought maybe the harder times were coming to a close.  How wrong we were. You can't help thinking what have we done to deserve this!  Why is life sometimes so cruel for some of us... but we have to stay strong, we will beat this as he's our gorgeous boy and we have no choice we have too.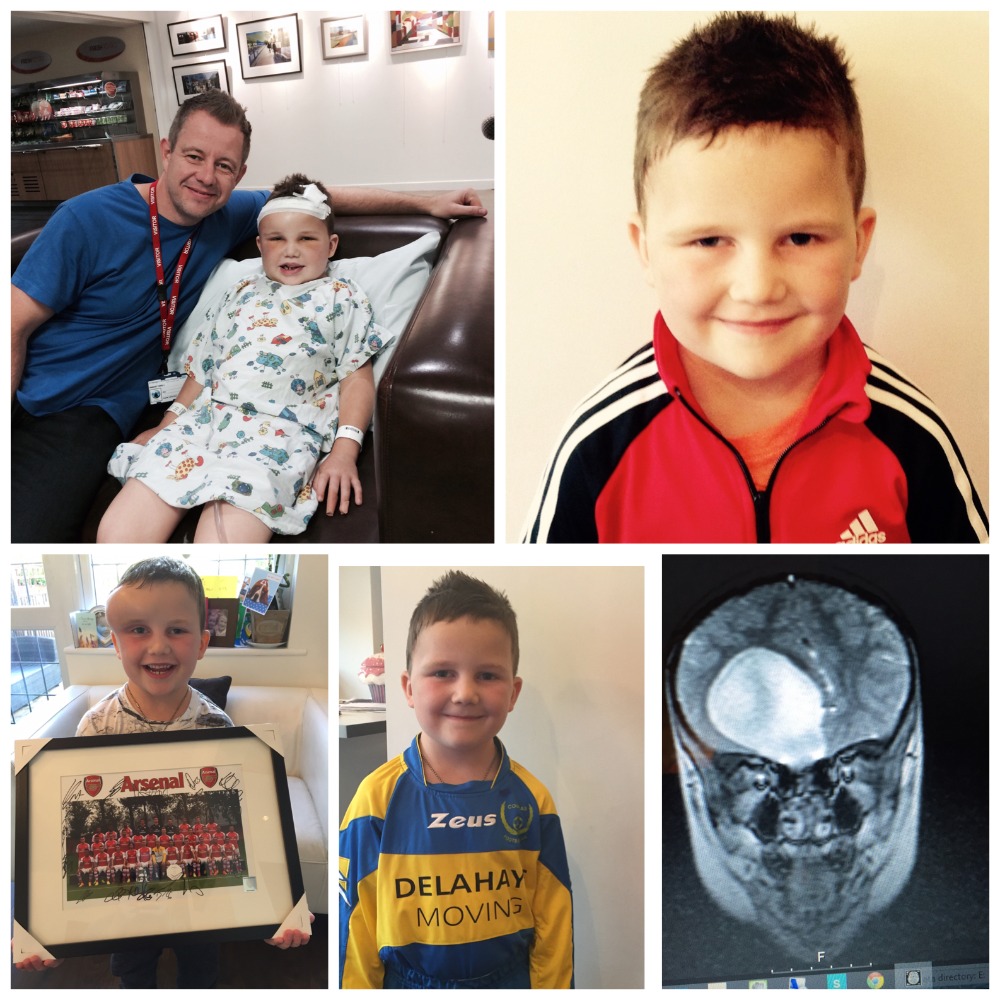 Shotfield Medical Practice Wallington 
Organizer
Kerstin Emma Ackers 
Organizer
Carshalton, Greater London, United Kingdom