The Making of Loui Legend
This campaign is for our baby, Loui Legend who made his shocking arrival into the world on the 8th February 2015 at 12:48am weighing 7lb14.5.
Undiagnosed throughout the pregnancy, there had been a completely random mutation of a gene at conception which unfortunately caused Loui to be born with a condition called Treacher-Collins Syndrome. The chances of this are 1 in 50,000! For Loui's dad and I (Luke & Karly), this was a massive shock and for a split second after the trauma of birth when Loui cried out, it was the most magical moment but this was soon to be snatched away from us as we realised something was wrong. At that point it seemed, our world came crashing down around us, we were crushed and heartbroken as Loui stopped breathing and they rushed him away to intensive care to be rescusitated before we had even had a chance to see or hold him.
Treacher-Collins Syndrome is very cruel and affects the development of the bones and other tissues of the face. The signs and symptoms of this disorder vary greatly, ranging from almost unnoticeable to severe.
Loui's case is unfortunately very severe so because of the small size of his chin he has had to have a tracheostomy in order to breathe. He has very deformed almost absent ears and no middle ear, so he has to wear a bone anchored hearing aid (BAHA) on a headband to be able to hear. He will have to wear this till the age of about 9 when his skull will be thick enough for the BAHA to be surgically fixed. As part of the syndrome he also has a cleft palate which makes it impossible for him to suck so he is fed through a naso-gastric feeding tube. Loui has downward slanting eyes as the bones of the eye sockets are so under-developed and he has very small cheekbones. He has a lifetime of hospital trips, procedures and operations yet most of the corrective surgery cannot be done until he is an adult and fully grown. Luckily Loui should be mentally and intellectually fine (although this is almost the cruellest aspect of the syndrome as he will be well aware of how he looks). Recently Loui had an appointment back up at Great Ormond Street Hospital where we were shocked again to find out his cleft palate is so severe that they've said it's irreparable so could affect his speech and being able to eat for the rest of his life! This is almost unheard of and the one operation out of the many he will have to go through that we thought would be the most straightforward one! We are in the process of getting Loui booked in for a second opinion however it has become clear to us that some of the treatments and operations available for him won't all be done on the NHS so we might have to look into fundraising to get him assessed and any corrective surgery carried out wherever in the world this may be.
We first met Loui when he was a day old when we came back to the hospital with the grandparents who went in first. We were scared to meet him, not knowing at that point what to expect. When we got into the Intensive Care unit, there he was lying on his front as it was easier for him to breathe; this little innocent baby with a shock of black hair, unbeknown to him at the beginning of a long and painful journey, emotionally and physically. We were both in such a state of shock and it was a long road to get to where we are now. Loui was transferred that night to Great Ormond Street Hospital and in the weeks that followed, was sedated with an endo-tracheal tube taped in his throat, feeding tube, monitor tube and drip lines, so many wires and leads coming out from our son. We couldn't even hold him or even begin to bond as he was so dosed up on morphine to keep him sedated. Our hearts broke a bit more every day that we saw him and while the nightmare began to sink in. When Loui was 3 weeks old, against our wishes, he was taken down to theatre to perform a tracheotomy. The care and responsibility involved in looking after his tracheostomy is phenomenal and along with his feeding tube that he is constantly trying to remove, he requires 24hour care. If his tracheostomy was to come out or get blocked, it would be seconds before he would struggle to breathe, putting him in danger of brain damage or even worse. For this reason Loui has to have constant supervision and a trachy trained person with him at all times. For some of the care, like the daily tie change, Loui requires two people; sometimes even a third as he's a wriggly little boy! I have been trained up for all emergencies as well as Loui's nans. Loui requires carers to help with the night shifts but it is difficult to get as much support as we need, funded. Luke is self employed so having to go out and keep working while we struggle to make our flat that finally completed in the midst of all this, habitable ready for Loui's homecoming.
Loui will not be able to do some of the simple things that other children may take for granted like playing in the sand or going swimming and our life paths have now taken a sudden dramatic turn.
But, despite all of this, his character is beginning to shine through. He is strong and feisty yet so forgiving the moment unpleasant but necessary things are finished being done to him. Loui is truly the most brave little baby, going through hell everyday with what he has to endure. But he is such a loveable little boy and won the hearts of everyone who has met him so far in his short life. We just want him to lead as normal a life as we can possibly give him so we are asking for people to raise funds in any way they can. This would be to help us pay for his long term care, shortfall of carers, equipment such as a more portable suction machine and for all his future medical care, operations and procedures which will be ongoing.
We named him Loui Legend as he is our little legend...he came into this world and shocked us both but now we would never be without him. He's our boy.  When he looks up at us with his bright blue eyes and beaming smile, that's all we see and makes all the hard work seem worth it. We just wish we could take it all away for him.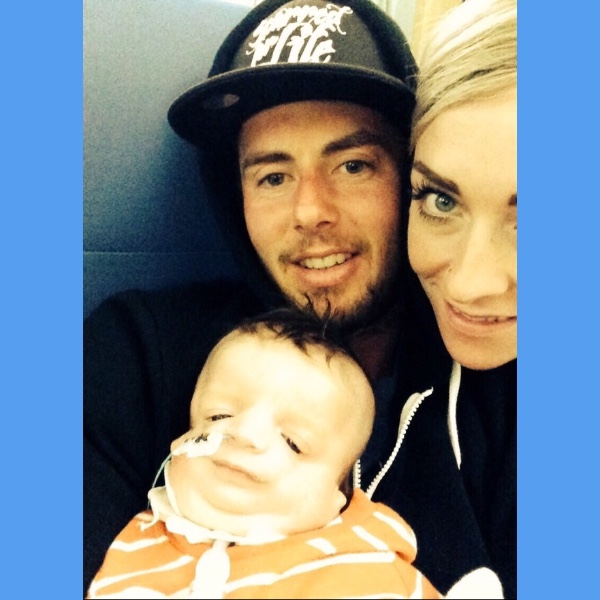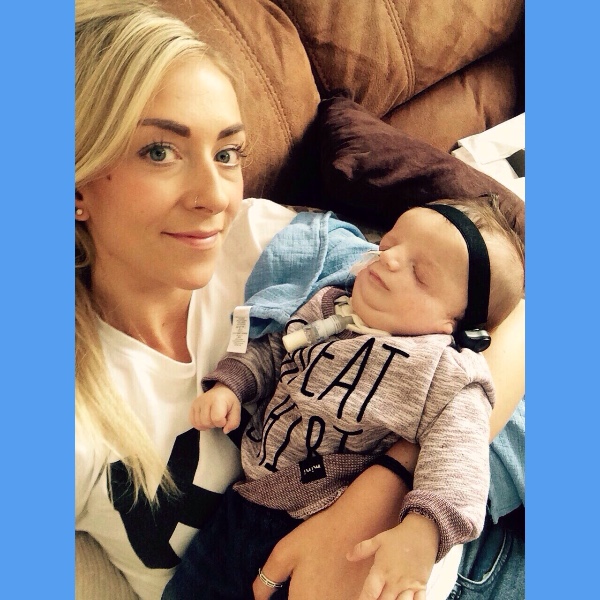 Organizer
Karly Herriott 
Organizer
Lancing, South East England, United Kingdom
#1 fundraising platform

More people start fundraisers on GoFundMe than on any other platform. Learn more

GoFundMe Guarantee

In the rare case something isn't right, we will work with you to determine if misuse occurred. Learn more

Expert advice, 24/7

Contact us with your questions and we'll answer, day or night. Learn more