Louie's life is on the line
Louie the gentle giant needs YOUR help to save his life. He is in desperate need of surgery to remove a cancerous tumor. He had an operation already which was mostly successful, but without removing his ear, they couldn't remove all of the tumor. Now it's coming back aggressively and without your help he won't be able to live out his second chance at life with his new rescue family. Louie is only six, but is just starting to really live after less than a year with his new family. This sweet boy will be seeing a specialist Monday morning, and then we'll have an exact number on what this life saving surgery will cost. Any extra funds will be donated to rescue NL. 
Photos are from different stages of both tumours.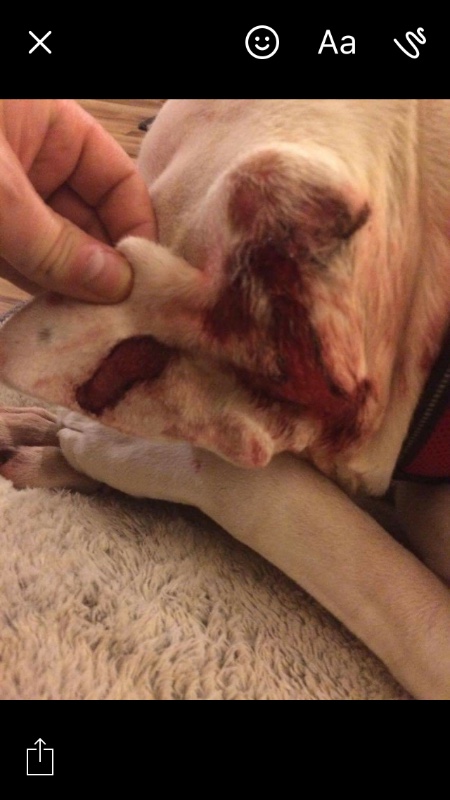 Organizer and beneficiary
Nicole Marilyn 
Organizer
Southeastern Avalon Peninsula , NL