Llikchary: Constructing Our Future
Wake Up, Open Your Eyes, and Look Around to Appreciate What You Have: The Llikchary Institute, Ecuador
My name is Danny Gualinga, and I'm a member of the Sani Isla Kichwa indigenous community of Ecuador.  My dream since childhood has been to open the eyes of the youth in my community, as well as the international community, to the cultural richness of the Kichwa people.  The name of the Institute comes from a word from the Kichwa language that embodies this concept.  "Llikchary" means to wake up, get up, and open your eyes to appreciate what you have.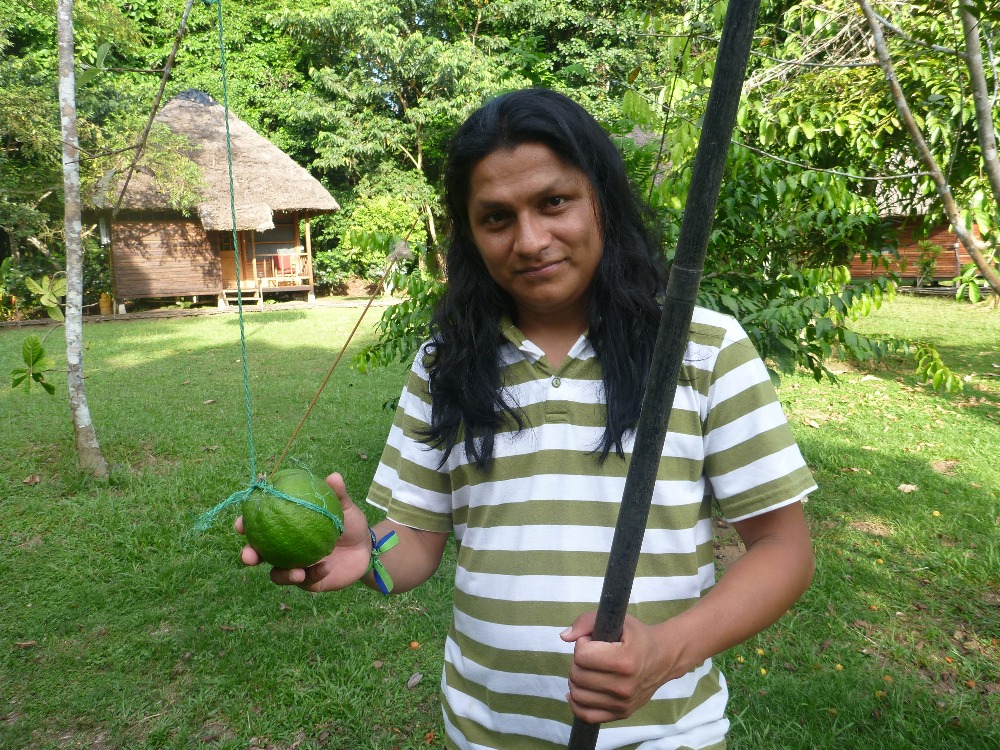 I want to initiate a special project.  I want to give the young people in the village the opportunity to acquire skills (English and Spanish language, technical skills, cultural studies and more), which will enable them to build a future for themselves and our village.  I want to give them pride in their culture and traditional knowledge.  I would like to offer visitors the opportunity to engage in a meaningful way, to get involved in the construction of the Llikchary Institute to preserve our future. 
What is the Llikchary Institute?
Llikchary is.... 
Indigenous Cultural Preservation, Environmental Conservation, and International Education.

The Llikchary Institute will be an inspirational learning center and high school which strives to combat indigenous cultural erosion, ensure Amazon forest conservation, and provide a conduit for Kichwa elders to share their knowledge and language.
The Institute will instill a sense of pride in cultural traditions in younger generations and the local community while providing international students, travelers, scientists and researchers a chance to immerse themselves in authentic cultural experiences.  We will offer regular classes for community members and full time live-in programs and workshops for international visitors. 
We are ready to build a solution, yet we still need the tools and financial momentum to begin!Where is the Llikchary Institute?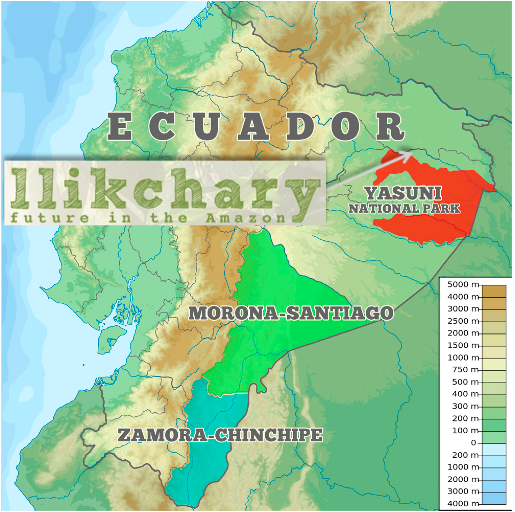 The Llikchary Institute will be located in the rainforest indigenous community of Sani Isla located between the Cuyabeno Nature Reserve and the internationally known Yasuni National Park in the Ecuadorian Amazon.  The community is home to over 300 Kichwa families and hosts an array of spectacularly diverse flora and fauna with:
-1,500 tree species
-550 tropical bird species
-1,000 butterfly species
-13 monkey species
-hundreds of climbing vines and flowers
The Need

Sani Isla has an incredibly rich culture, dating back many centuries, and is home to one of the most biodiverse areas of the world. But as with many indigenous peoples, the youth have lost much of the connection to their heritage, and are increasingly drawn towards a modern, western lifestyle.
Currently, there is a local elementary school and middle school, but there is no opportunity for more advanced education in the community. Students are faced with the decision of moving 3 hours away to Coca to attend high school, or not continuing their education at all.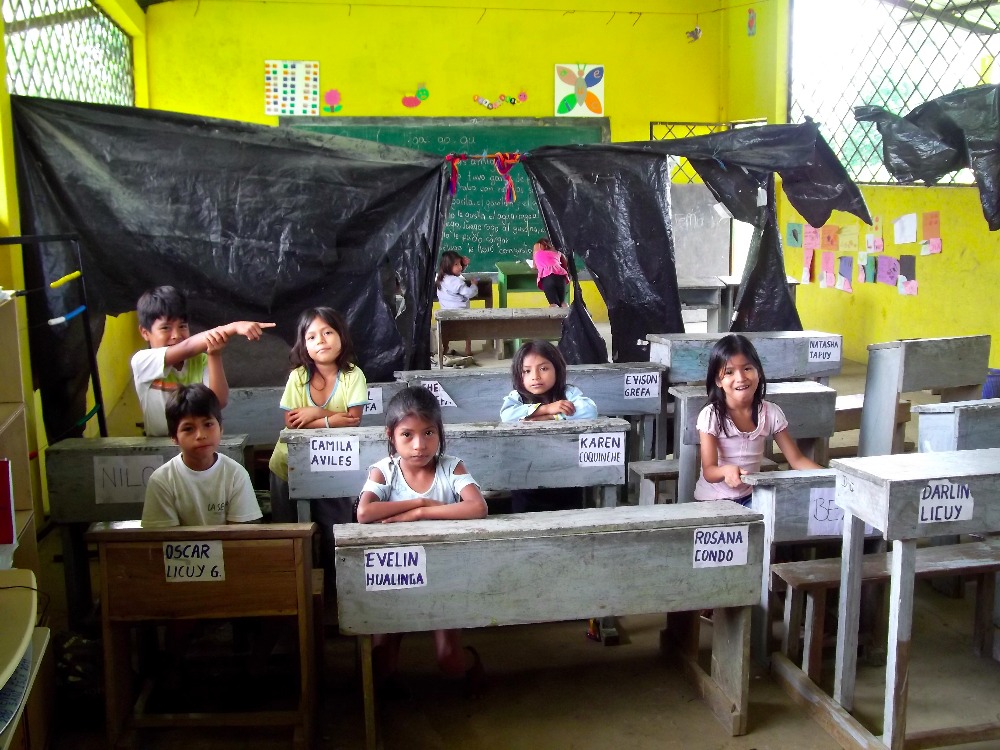 Within the community is a waning sense of pride in indigenous culture, growing alcohol abuse, increasing pressure to work for petroleum companies—which encroach on the community's land and disrupt key elements of the area's ecosystem.  As a result, many individuals leave their village to find work outside of the community in order to have a lifestyle which provides more material goods and a larger disposable income.  At this point in time, there are few opportunities which allow individuals to earn an income in their own community.
The Benefit

Providing an
opportunity
for local access to high school (which currently doesn't exist) education, language classes, technical classes and study spaces, a greater number of individuals will be afforded an opportunity to pursue education close to home without having to relocate at a young age in order to do so.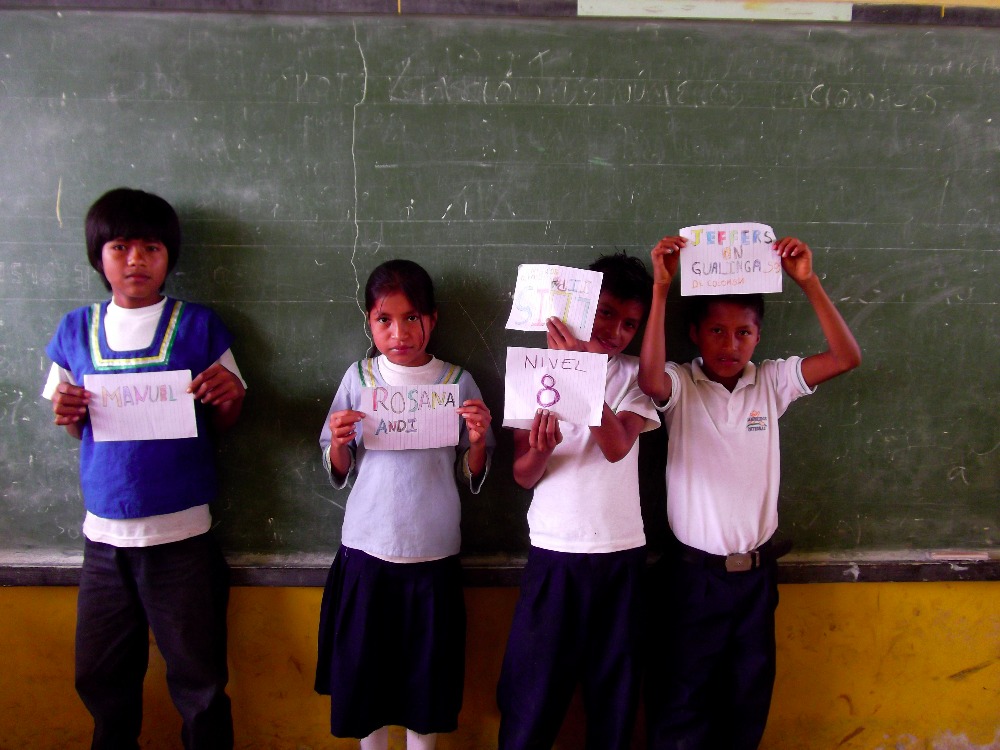 The Llikchary Institute will provide:

·  
Educational access
for 100 individuals of all ages in the community 
·  
Employment opportunities
 not dependent upon extractive industries for those within the community allowing a greater number to remain in Sani Isla
·   Increased
awareness and appreciation 
in cultural and spiritual traditions that may otherwise be lost 
·   Strengthened
intergenerational
ties
·   Enhanced 
conservation
of the Ecuadorian Amazon by promoting a local economy versus reliance upon oil prospecting
·  
Intercultural
exchange and
immersion
opportunities
·  Unique
scientific
and
research
opportunities
What can $25,000 do?
It turns out that $25,000 can go a long way.  
This amount will cover the
entire construction, labor,and equipment
expenses to build the Llikchary Institute.  The Institute itself will generate a significant impact for the Sani Isla community, paving the way to build pride in local culture, expand educational opportunities for local youth, allow the Kichwa culture to share their cultural traditions, and protect one of the most biodiverse places on the planet.  By attracting international visitors, the Institute will create new job opportunities within the local community.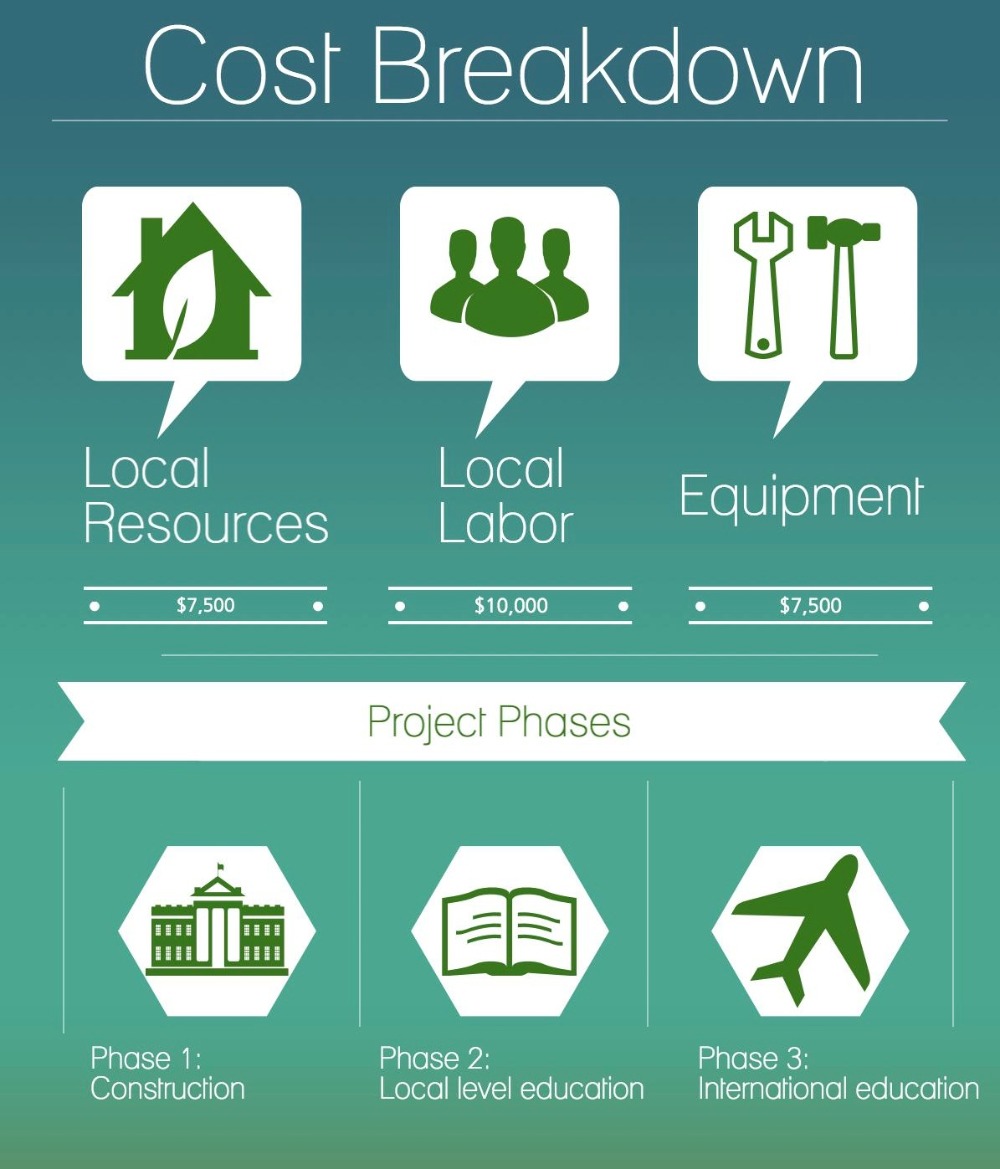 A
community-driven
effort- local individuals will dedicate their time, energy, talents, and hearts to building the Llikchary Institute.  We will leverage additional support from domestic and international volunteers to assist in the construction. Students will be welcomed to the Institute beginning in 2016.  
Every dollar 
of your donation will be used to build the Institute.  Please know that even if we don't reach the $25,000 mark by the campaign deadline, we won't stop working until the Institute is complete.
How Will the Llickary Institute Achieve These Goals?
Llikchary Institute will provide
both short-term impacts
and
long -term benefits.

Llikchary Institute TimelinePhase I, (year 1): Build institute

· Employ local community members and integrate volunteers to build classrooms, library, volunteer lodging and dining area, research center and gardens 
· Spanish language classes open to community members of all ages at no cost, provided by volunteers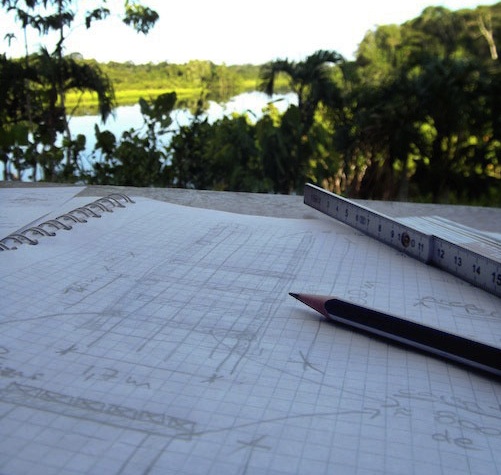 Phase 2, (year 2): Local Education 
· Government funded teachers teach free, local high school classes for community members
· Local employment opportunities for Sani Isla community members to begin teaching technical skills and cultural studies
· Opportunities available for domestic and international volunteers to further develop the Institute
· Technical skills training (hospitality, ecotourism, permaculture, agriculture, financial managment, aquaculture)
· Cultural skills training (natural medicine, shamanism, native plant uses, traditional botany, traditional cuisine, traditional handicrafts)
Phase 3, (year 3+): International Cultural Exhchange
· Study abroad classes for international students to learn about Kichwa culture
· Offer center and resources to scientific researchers to study local species-flora and fauna as well as social and cultural studies
· Opportunities available for domestic and international travelers seeking cultural exchange and learning experiences
Potential Risks to Project Fulfillment

The Llikchary Institute could face challenges, which may lead to complications or simply project stalls.
On a broad scale, petroleum companies have a large environmental and social impact on the community.  There has been economic reliance on oil industries to provide contributions and structures in exchange for oil drilling on the community's land. The Institute may be able to provide further economic independence and security from the oil industry, however the community or certain members may choose to continue this relationship and stray away from other opportunities such as the Llikchary Institute.
There is a large market for international students and in terms of attracting students, the Institute may face difficulties in accreditation, tailored marketing, partnership building, and correct fee structures.
While there are many potential risks, many may be combatted in the long-term with continued endurance and relationship building.
Other Ways You Can Help
Thank you so much for being a part of our community and generously offering your support.  If you are unable to contribute financially to the Llikchary Institute, please help us to spread the word about this important project!  
Stay connected with us, come visit, and share our enthusiasm for this project!
Though we have the passion and dedication from a group of people, the work cannot be done without funding. Make this project a reality and come see the magic for yourself, now or in 10 years. We will be here and your support will be the reason why.
The Team
The Llikchary Institute is a community-driven initiative supported by an experienced, international team working diligently to deliver tangible benefits to the Sani Isla community.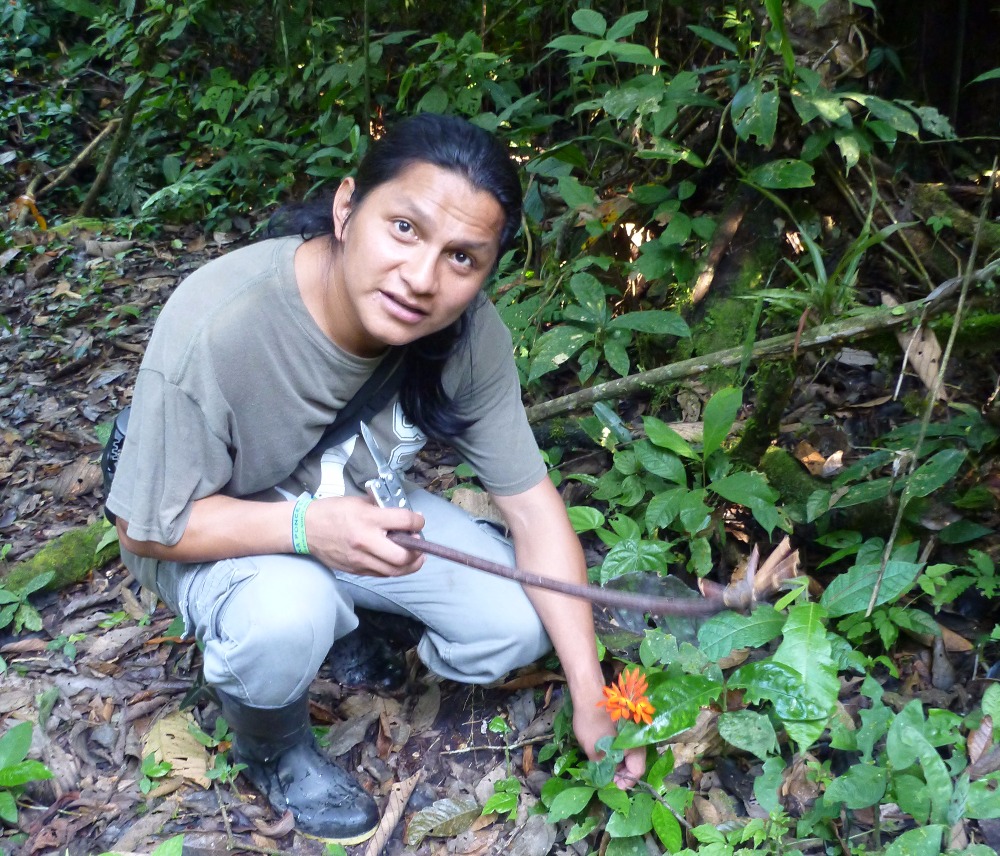 Danny Orlando GualingaLlikchary Institute Project Director
Danny is a naturalist and expert guide of the amazonian region of Ecuador.  He has traveled and lived in Germany and speaks German, Kichwa and English.  Danny is the founderof the Llikchary Institute and a profound community leader.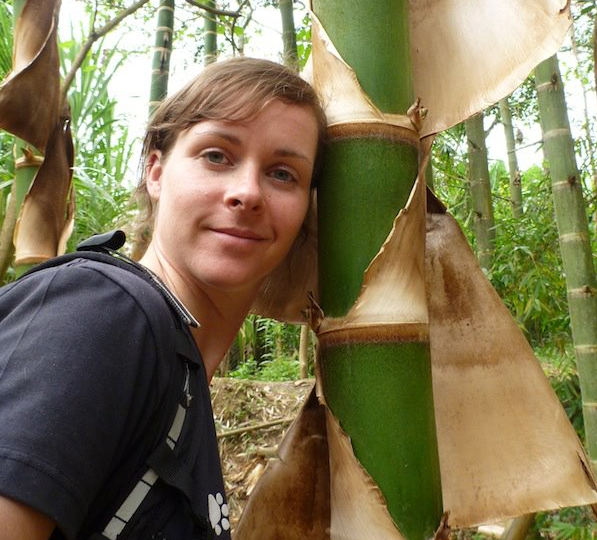 Anja RobelLlikchary Instiute Project Developer
Anja is an architect from Leipzig, Germany. After finishing her studies she went to get experience abroad and lived in Australia, Norway, Switzerland, Colombia and Ecuador. Through her work with small and large companies, Anja has developed her skills in project and team management, project development as well as sustainable design. Living in the rainforest for one year gave her a great appreciation for the magnificent environment and culture as well as existing challenges.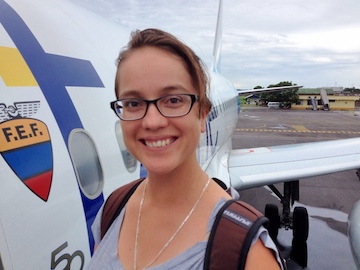 Anja MondragónLlikchary Institute Program Manager
Anja is conservation entrepreneur from Santa Cruz, California. She began her professional development in Humboldt State University with a Bachelor of Science in Natural Resources and recently finished her Masters of Business Administration and International Environmental Policy at the Middlebury Institute of International Studies. Anja has held various conservation positions with experience in; orca whale research, invasive species removal, coral reef protection, GIS instruction, garden management and community collaboration.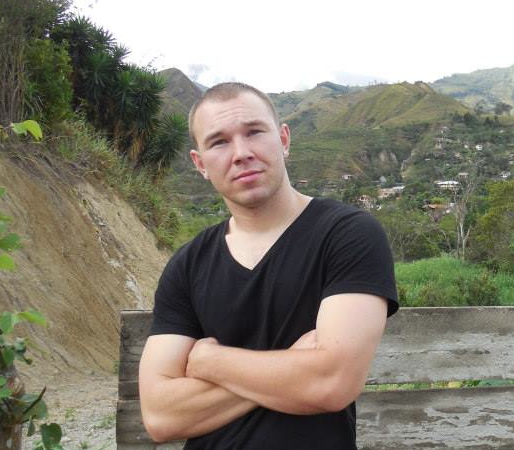 Sam ChiribogaLlikchary Institute Project Officer
Sam is a nature enthusiast from Mendocino County, Northern California. In 2007 he arrived to the rainforest he had heard about during his childhood- the rainforest his father explored as a young man and later named his business after. Sam was captivated by the innocence and beauty of the flora and fauna, but distracted by the flames and smoke stacks peeking out of the canopy. Traveling to the Amazon Rainforest for the first time changed his life and that moment he realized he wanted to dedicate his career to protecting the environment.
Sam holds a bachelor's degree in International Relations from San Francisco State University and is currently a graduate student at the Middlebury Institute of International Studies at Monterey. Sam is earning his masters in International Environmental Policy focusing on natural resource policy and management. His specific interests include business sustainability, corporate responsibility, economic valuation of environmental services, and technological advances in renewable energy.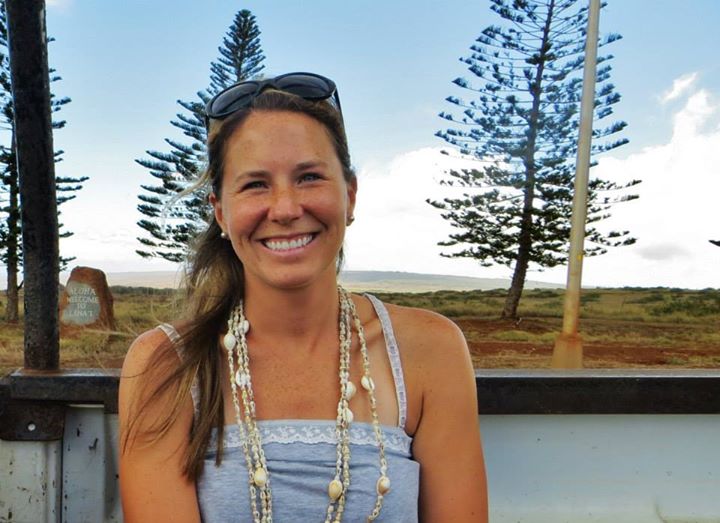 Whitney WhiteLlikchary Marketing and Fundraising Specialist
Committed to conservation, Whitney has worked to advance environmental initiatives for 10 years working for city and state government, non-profits and has field work experience as an Americorps volunteer, outdoor educator and international field instructor. She is a recent MBA/MA International Environmental Policy graduate and has supported community driven sustainable tourism initiatives in Panama and Colombia. She is excited to be able to support the Llikchary Institute!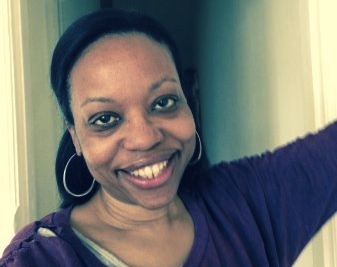 Yuniya KhanLlikchary Institute Frontier Market Scouts Fellow
Yuniya is a non-profit and international development professional with expertise in partnership building, marketing and communications strategies, and designing social and educational programs. She earned a Master of Public Administration (MPA) degree from the Middlebury Institute of International Studies at Monterey, and recently completed the Frontier Market Scouts certificate program in social enterprise management and impact investing. Yuniya is originally from Guyana, where she first developed her love for cultures, languages, and all things global.