Lizzy Ragan was climbing in Echo, NH in late August when she experienced a traumatic ground fall. Several wilderness first aid responders immediately came to her care, and with the help of the surrounding climbers in the area, Lizzy was able to get quick medical care at the Dartmouth-Hitchcock trauma center within two hours of her fall. We cannot thank the people there that day enough for their rapid response, support, and care in her rescue and immediate treatment. 

Those of you who know her would not be surprised to hear that even in the first moments after her fall, Lizzy was taking charge of the situation, calming those around her and walking through next steps, and talking about a future in adaptive cycling. She was level-headed and brave during her entire rescue. 

Lizzy has sustained a serious spinal cord injury to her T4 and T5 vertebrae and can no longer user her legs. This is a life-altering injury, and we all know the medical expenses for her long term recovery will soon seem insurmountable. We know it is not easy to ask for help, but we want to be able to support Lizzy during a time when she truly needs us. Lizzy, her partner (Josh Grehan), her parents Margaret and Tim Ragan have a lot of challenges ahead. 

The Christopher Reeve Foundation estimates that living with a spinal cord injury costs $518K in the first year. This fundraiser will help Lizzy get the best long term care possible and eventually help her get access to healing and resources that will ensure she maintains a mobile and independent life, i.e.:
- 1 month of in-patient rehabilitation followed by 3-6 months of dedicated outpatient rehab 
- retrofitting Lizzy's apartment
- wheelchair van
- adaptive bike 

Whether or not you're able to make a donation, please consider sharing this fundraiser outward within your community at hand, and share with us a story below on how you got to know and love Lizzy!
Lizzy and her partner Josh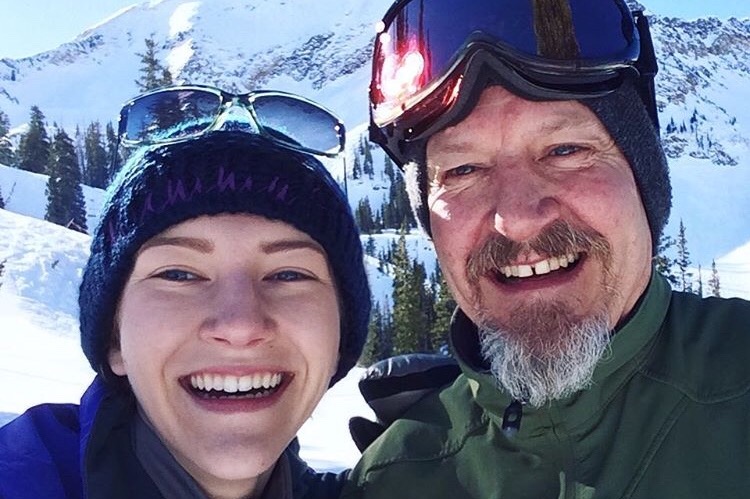 Lizzy with her father at Snowbird, Utah



Lizzy with her grandfather outside the Giants Stadium, San Francisco



Lizzy with her father, mother, and her aunt Corey in the Oregon winter! 


Lizzy racing Cyclo-cross in CT!