Little Men - A Short Film
Hi, my name is Ayesha Adu. Welcome to my film's GoFundMe campaign for my film project Little Men.
In early spring of 2018, I was the producer and director of a film taking place in Minneapolis, MN titled, Little Men.  I wrote the award-winning screenplay.  
As of February 10, 2020, we need funds to submit Little Men to film festivals around the world!
Still from the actual footage - Kellen Witschen
FILM SYNOPSIS:
Set in 1989, Little Men is a compelling winter tale of two endearing 10-year-old boys, Andre and Marcus. Their friendship is tested after they discover a dead body on the way to school. An existential crisis occurs when one of the boys steals money from the victim's wallet and picks up a wedding band found near the dead man's head. What happens after they find the body, challenges them to think about themselves, each other, and the world they live in.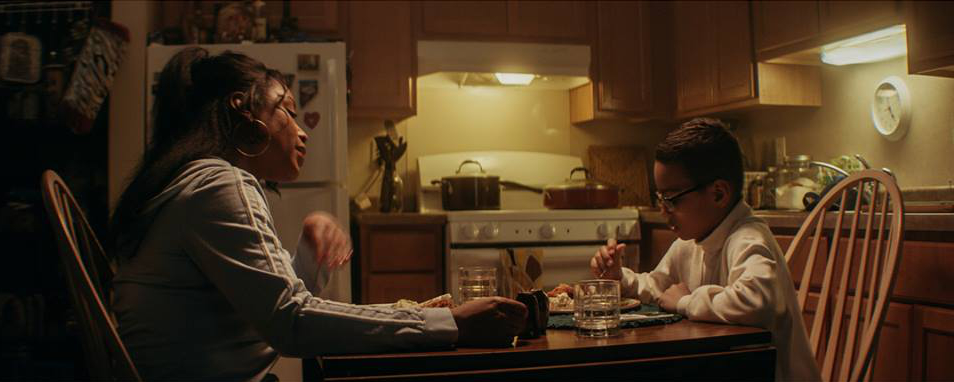 Still from the actual footage - Kellen Witschen
BACKGROUND AND ACCOLADES:
I am creating Little Men as a way to introduce myself to as an auteur to the world. I am the kind of filmmaker that creates compelling, provocative, well-thought out films that challenges the audience to ask questions about how they see the world and what they see in themselves. 
In 2018, I received a MN State Arts Board Artist Initiative Grant to produce and direct Little Men. Additionally, in 2018, Little Men won a PLATINUM Remi award from the Worldfest Houston International Film Festival for their short screenplay competition, and it placed quarterfinalist at the Atlanta Film Festival Screenplay Competition last spring and was featured at their festival! Little Men was also a quarterfinalist for the ScreenCraft Film Fund competition fall of 2018.  
In winter of 2018, I was one of 24 artists asked to write an article for the Walker Art Center's online magazine, Walker Reader:
https://walkerart.org/magazine/year-according-to-ayesha-adu?fbclid=IwAR2ObLdE2BfGhUWF0veyLh1HDudHc_XlJnBWpuEJ_O9Kt1hct7uppzWRSGw
In 2020, Little Men received an "Award of Recognition" from the IndieFEST in La Jolla, California! Also in 2020, Little Men was nominated for an award for Best Short Film Over $10,000 by the Monkey Bread Tree Film Awards in the United Kingdom!
Stills from the actual footage - Kellen Witschen
YOUR SUPPORT:
Needed are funds to Little Men to film festivals!
There are different tiers for the amount that you donate:
 $0 - $249          Special Thanks credit in ending credits, DVD
$250 - $499     Co-Producer Credit at beginning of film, DVD, T-shirt and poster
$500+                  Executive Producer Credit at beginning of film, DVD, T-shirt and Poster
Our Co-Producers are Senay Matewos, Sovereign Hues, LLC., and Black Feather Creative.
Thank you for taking the time to read about my work and Little Men. Please share this with others whom you think would be interested in donating to this campaign.
Sincerely,
Ayesha Adu
#littlemenshortfilm
#littlemen2018
#littlemen2018shortfilm

Organizer
Atlas Oggún Phoenix
Organizer
Minneapolis, MN