Food,Water,and Education for Katerema Children
My Name is
Aketch Joy Winnie
I am a Teacher by Profession and a fashion model currently based in New York.
My mother gave birth to four children, and I happen to be the first born, but there has been an increasing number of siblings who brought more joy to the family, mum never seems to stop counting, and i don't know how many more she will have to take on. She makes them feel at home because home is food, clean water, joy, and education to An African child. They  found home and I call them  my
little hands of Grace
family. I want them to grow.
Little Hands of Grace
is a young girls and Boys family in Katerema Village in Tororo (
Eastern Uganda
)that my mum and I are in care of to help provide, guide, teach and look after the little children in the village who come from very disadvantaged homes.
S
ome of these Children live with My mum ( Tr. Nyadoi Juliet) and my siblings (Opio since he was 7 years and now 14 and two little girls Apio and Betty who who became my sisters last year and are part of our family now) My mum is a primary teacher at Katerema Primary School and children love her home so much . Many come home to play at Madam Juliets compound So they can secure a cup of porridge a day .
A
nd a story that made us start this project is Apio the 5 year old  (Above)  who came home one evening as my mum teaches her in Primary one . Apio often loved to come home to play at my our Compound the whole day and she would only leave after mum giving her a cup of porridge or even inviting her to lunch. But this particular day she refused to leave to go back to her mum. You could see her little sad, tired and hungry face begging to stay. Her innocent face said it all ( She needed a place she could have at least a meal a day , A place she can have Vaseline to smear , a place she can take breakfast , a place she could have A pencil and book for school).
S
o my mum let her sleep over and the following morning she went to her family and requested if they could let her stay with her . Apio's family was really okay with that because they are really struggling to even just get a cent a day. So that was a miracle for them and For little Apio . How many more children are like Apio?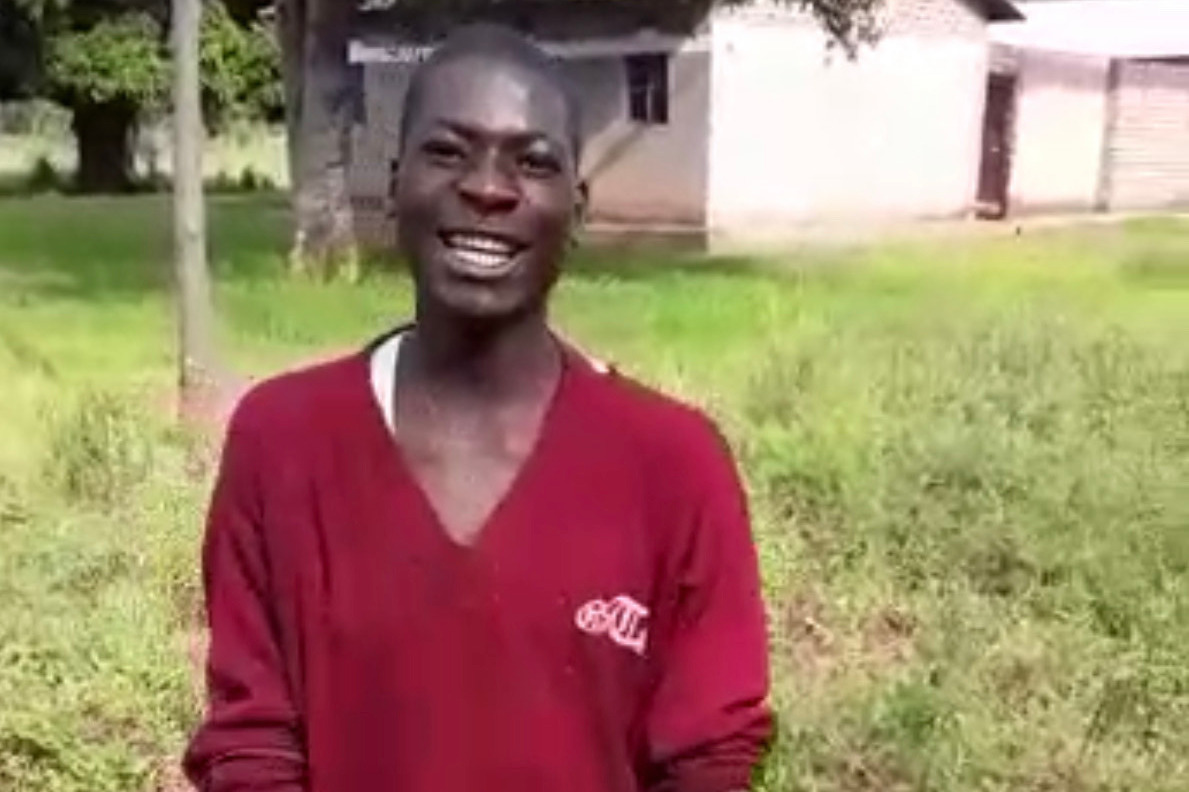 A
nd the Story of Opio (Above) who was by that time 7 years old often came home so he can help my mum with doing work so he could provide a meal for his siblings at home as the mother always woke up very early in the mornings to walk miles so she can be able to take care of them which often was in vain. So She would leave Opio with the Siblings(3) At the age of 7 he was in-charge of providing food for his siblings . He often says this with so much joy in his heart which is really inspirational but though it is painful . He was not going to School at that time . But now he is going to school and has all grown into a handsome young man.
W
e want to help provide an education for many more of these little children. Clothes to wear and at-least a nutritious meal a day for them .Most them need a place to call home and a teacher to guide them through life .
T
hey are little great men and women . They can change this world and they can uplift others too in the long run. Join me to help fund the Little Hands of Hope So we can Reach out more. The Pandemic has been a very hard time for these children as most of them come home expecting a meal but it's been so challenging as we are not in position to feed all of them .
T
his GoFund me Project
  •Will help provide weekly food deliveries for these children in there different homes, basic needs ( During this Pandemic)  
•We want to be able to ensure that we are able to keep 10 of these children in School for the next two academic terms . With all Scholastic materials  
•God is the greatest care taker and most of all we want to start a Sunday School where these children come and be taught about the word of God . So they grow up knowing and secure about there identity in Christ . Even when they grow older they will not depart from the ways of God. Nurture there hidden talents and have a meal every Sunday before they go back Home . Proverbs 22:6
Train up a child in the way he should go; even when he is old he will not depart from it.
T
hese Children are happy , vulnerable and very brilliant they just need to grow up knowing there is so much life, hope , joy and love on the other side. And know they that they destined for greatest. We can Save them from early marriages, drug addiction and teenage pregnancies and also from dropping out of school with reasons like they cannot afford to buy a pencil or a book for School work and hunger .
Thank you
so much Yours Faithfully Aketch Joy Winnie
Follow us online.
https://instagram.com/little_hands_of_grace?igshid=atd1712nnh22
https://web.facebook.com/LittleHandsOfGrace/?_rdc=1&_rdr

Fundraising team (2)
Joy Winnie Aketch
Organizer
Raised $3,686 from 27 donations
Brooklyn, NY
Mugabe Christopher
Team member
Raised $10 from 1 donation
This team raised $1,038 from 25 other donations.