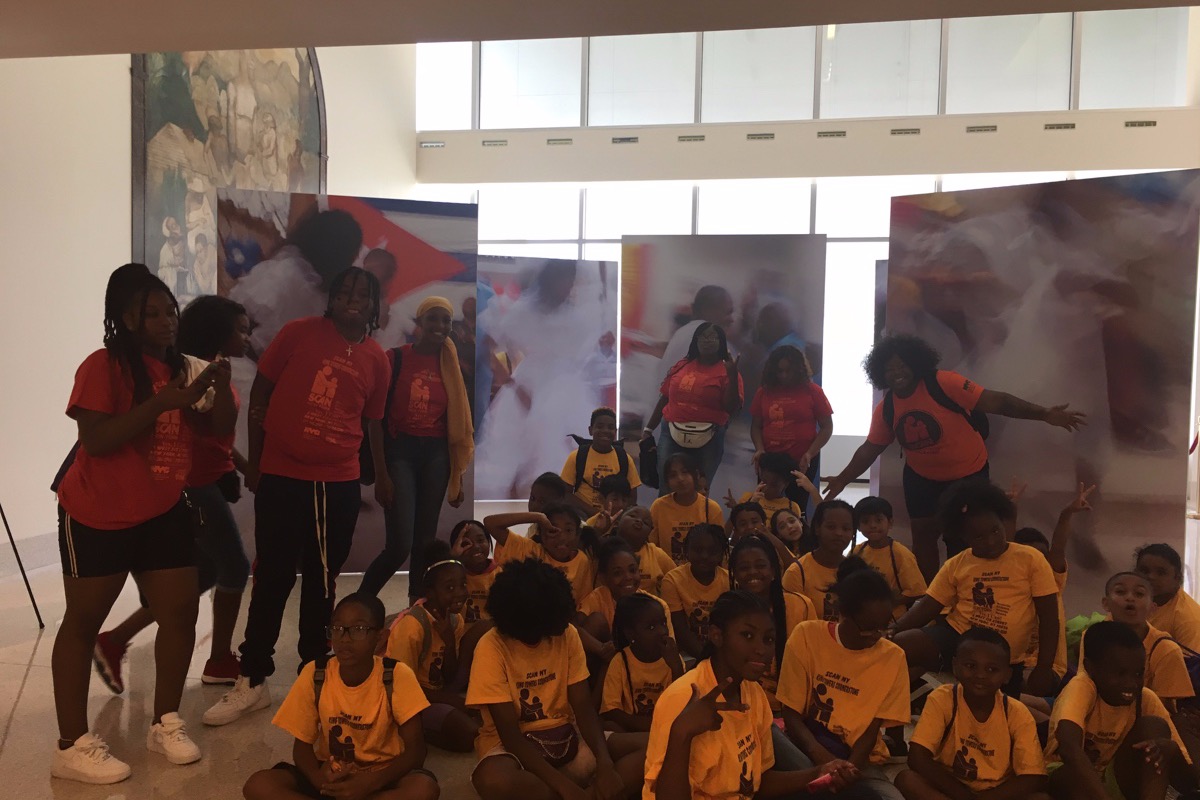 Liquid Heat is an international public art project created by artist Jessica Angel that brings together photography, dance, sport and education.  
The money raised through this page will help fund community driven projects including free dance and sport classes for kids at risk.  
Liquid Heat launched in Havana and Harlem in 2018. The launch was a huge success and the project returned to Harlem with Liquid Heat | La Rumba Llama as part of HARLEM WEEK. La Rumba Llama is an immersive photography installation that recreates the sensation of being in an Afro-Cuban rumba and is exhibited at the Harlem Hospital Mural Pavilion until Wednesday 30 October.  
Running alongside the exhibition Angel set up the Ritmo y Color children's summer camp with free kids' dance classes in collaboration with SCAN, an organisation that supports 'at risk' children and their families to achieve positive life goals. 
The money raised will also help Angel in the conception of the next community project in London that aims to create a positive visual narrative for young people in the City through art, music and culture as an alternative to violence. Liquid Heat London is an ambitious multi-media art project. Through large scale curated public installations and events across London, the project seeks to benefit local charities  working with young people and inspire change. 
Liquid Heat is planning a return to Harlem in 2020 and an expanded program of exhibits and education in Havana and Rio de Janeiro. 
Jessica Angel is an international artist, working with photography, dance and the moving image, over the last 20 years she has captured dance on camera with exhibits at; RAW SPACE, Harlem; United Nations, NYC; Museo Casa Guayasamin, Havana; and, Laban Theatre, Queen Elizabeth Hall and Jerwood Space in London. She has worked with many acclaimed choreographers and dance companies including Santiago Alfonso, Arthur Pita and Yolande Snaith Theatre Dance.
Thank you so much for your support. 
Facebook @LiquidHeatbyJessicaAngel
Instagram @jessicaangelartist