Linnea Quigley's Moulin Rouge
(These guys were in a kill shelter)
"Do you guys have sour balls?"
Linnea Quigley, actress, activist, film producer, model, singer, author has graced both the big and silver screens in our favorite horror films of the 80s and 90s including Savage Streets (1984), The Return of the Living Dead (1985) and Hollywood Chainsaw Hookers (1988) to name just a FEW! Most recently this OG Scream Queen bombshell and B-Movie darling is making a cameo appearance in Death Drop Gorgeous! Yay!
What many people might not know is that for the majority of her life Linnea has been fostering dogs and cats in desperate need of homes, care and love. Now, she needs OUR help!
(Cleo had gotten her head into a bag of dog food and ate a ton of it until it caught up to her. She threw up and her tummy was all distended and hard. Linnea had to take her to the doctor to get X-Rays.)
When we found out that Linnea is committing the majority of her time and resources to rescue and providing care for vulnerable animals we knew we just had to do something to help her and her friends. Over the many years she has fostered hundreds of cats and dogs. Most recently, she packed up her life in Florida, moved to Los Angeles with her 10 foster dogs, to a house with a big Yard, and has diligently continued her mission to find good homes for good pets. She calls this sanctuary for our lost and misbegotten furry friends, The Moulin Rouge.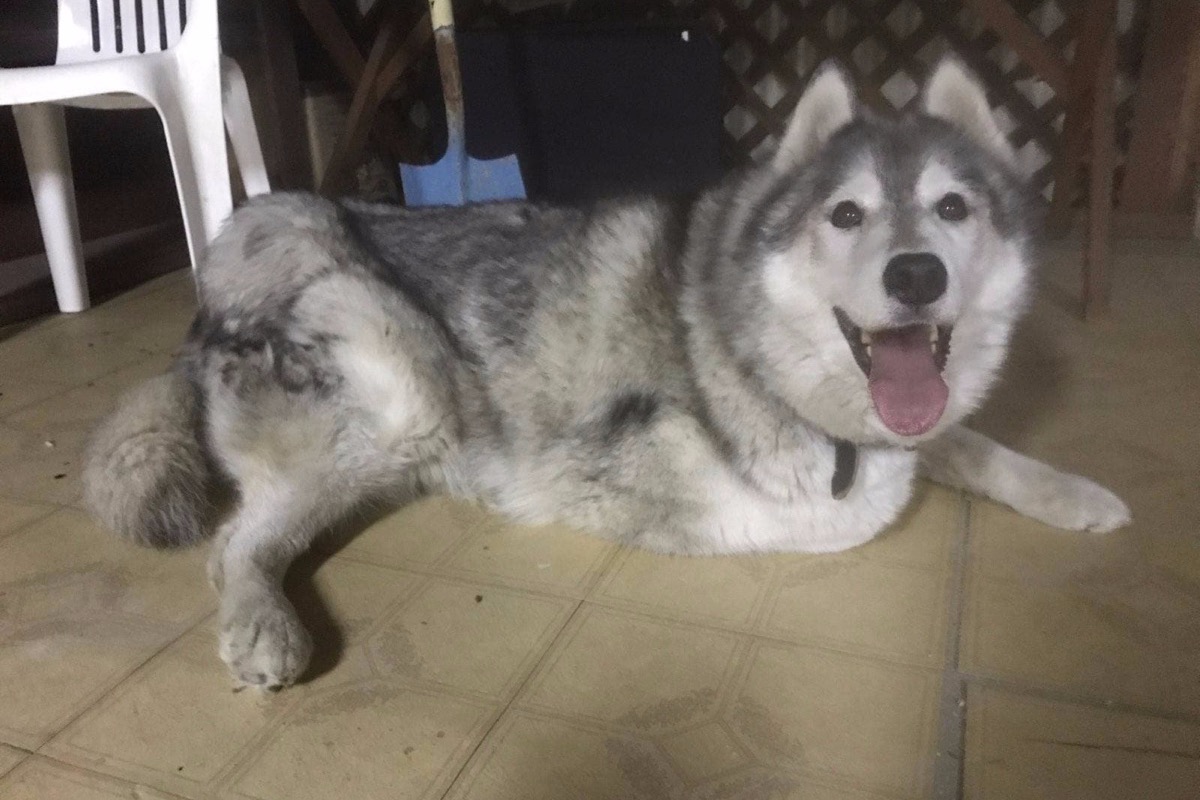 The most recent guests were a Husky dog she found at 1 AM in the desert and a street cat named Thor. Both are now in good homes with good families. 
But how much is this costing Linea out of pocket? To keep the Moulin Rouge running Linnea spends approximately $800-$1200 per month on food, medicine, and other pet needs. Over the years she's spent nearly $50,000 in veterinary care and emergency visits for her foster pets.  
(And this one has neurological issues. - So as you can see, each dog has a story and it takes a lot of money and work to keep these guys healthy and safe.)
This is where you come in. We are asking her fans and friends to help lift some of the financial burden Linnea and the Moulin Rouge… ensuring these furry pals are safe, warm, and healthy while Linnea finds their forever homes. PLEASE, spread the word… share her story, and please make a gift today.
This has been a lifelong journey for Linnea who passionately explained, "All my life I have rescued animals. If they needed a home or TLC until their home was found I was there for them." She told us about being a young child and staying up with her mother to remove ticks from a dog that they had rescued as well as the petition she organized in grade school to save a local dog from being wrongfully euthanized.
Linnea has brought joy to millions with her art and entertainment - let's show her how much we love and are thankful to her by supporting her lifelong work to save animals in need.
(Magick had a two-night stay in the ER where she had a bunch of blood work and shots, then Linnea had to take her to a neurologist for a bump on the back of her lip and for having seizure type symptoms. Turns out Magick suffers from muscle tremors and now has to take pills that are specially compounded which cost $88 a month.)
(Another rescue from a kill shelter)
(Satine is another adult dog rescued from a kill shelter)