Twins - 1 micro preemie, 1 angel
Baby Link was born extremely early at 23 weeks old, over 4 months before his due date. He's fighting for his life in the intensive care unit.

But that's not the end of his story.

Link is an identical twin.  

Due to a few complications, he was forced into delivery with little to no chance to live, but it was not in vain, he gave the doctors an option to do a rare procedure called Delayed Interval Delivery. This gave his smaller size brother a 2nd chance to stay in the his mothers womb to grow and have a chance at life.

But despite all odds Link lived after the birth and through the night, and now a week. He's fighting for his life, waiting for the day he gets to meet his brother on the outside.
We thank you and appreciate the donations which will go towards medical bills, medical equipment, and medical care.

More about Link
Born Tuesday, September 29th 2015.
Link is super small.
Born at only 500 grams (about 1lb 2oz) his mom's wedding ring could fit around his arms and legs. And her fingers are about the size of his arms.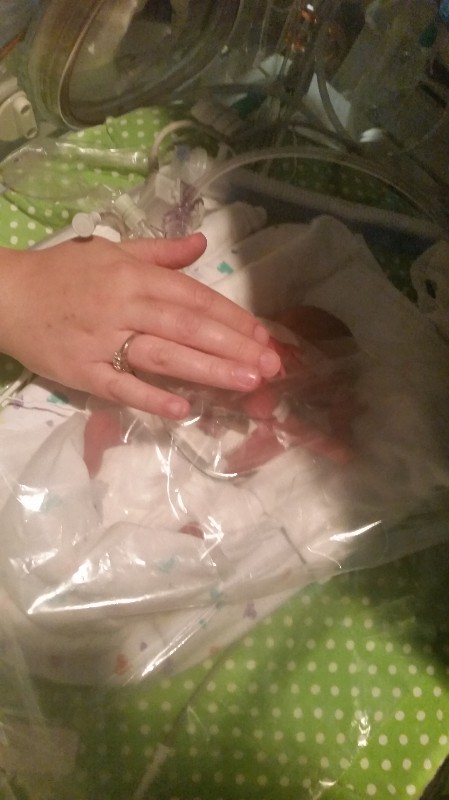 More about Logan
Logan is still currently in his mother growing. Each day he says in there, he has a better chance of survival. He was much smaller then Link because of a complication called Twin to Twin transfusion syndrome (TTTS), a condition that can lead to death of both babies if not taken care of.

More About them Both
Link and Logan had been given a week to live at 21 weeks unless surgery was performed for their TTTS. They had a very successful surgery that saved them, but then pPROM cause an early delivery, robbing them of a fair chance to continue growing. But because of the surgery, they no longer technically shared the same blood flow through the placenta. It was lasered to give them each a dedicated blood flow. A requirement of DID to work is that each baby needs their own placenta.

Organizer