LifeCrown Medical Mission
LifeCrown Medical Outreach in Nigeria is a non-profit religious organization developed to  provide  underprivileged communities with access to basic medical treatment and resources.
On November 1st and 3rd LifeCrown will host a medical mission in Ode-Remo, Ogun State and Ibeju Lekki, Lagos State, respectively, to diagnose and provide medications for common diseases and illnesses seen throughout the community. 
To-date,  LifeCrown has successfully hosted over 10 medical and educational missions throughout Nigeria.
Last year, with the help of donors like you,  LifeCrown was able to raise  $2215 and each donation was matched by Dr. Lukuman Afuwape to provide Lifecrown with $4430 with assistance for our mission!
In 2017 we were able  to help over 600 individuals in need of medical attention.   This year,  we plan to double our outreach and  raise $5000. Each dollar donated  will go towards the cost of medications, medical equipments and the completion of a clinic which will provide free health care to those in need. 
We hope you will open up your hearts to support our cause.  Please take a look at the pictures from last year's mission below! 
A Word From Dr. Lukuman: 
My name is Dr. Lukuman Afuwape and I believe in quality healthcare for all. This year I will once again volunteer my time and services  to the LifeCrown Foundation and would like your support in ensuring this mission is a success.   
 I truly believe in the work that LifeCrown is doing in the communities of Nigeria and that is why I've committed to match each dollar raised on GoFund Me.  I hope you will support our cause!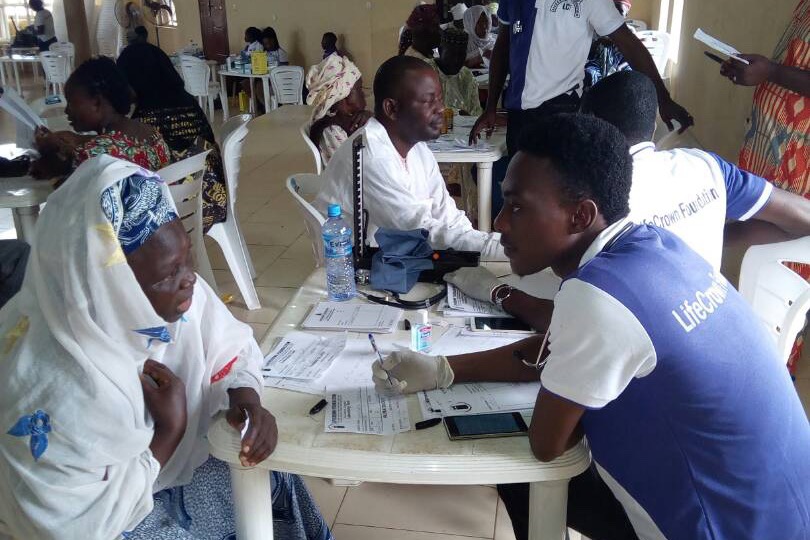 Organizer
lukuman afuwape 
Organizer
Lamar Terrace, TX