We have set up this page to help our daughter Lucy-Mae to continue the fully engaged life she leads.  She needs an operation that is not available on the NHS, and we are determined for Lucy-Mae to have this life-changing procedure being offered to Scoliosis sufferers in America.
Lucy-Mae's story
Lucy-Mae's 14 years have been eventful and heroic in terms of what she has had to go through. She was born with Spina Bifida and has been under the care of Great Ormond Street Hospital ever since.  At 4 months she had her first operation to un-tether her spinal cord and nerve endings and we were told that the 'wiring' to her bladder and bowels was totally abnormal.
Aged 2 she underwent another major operation to enlarge her bladder and at just 5, she taught herself to self-catheterise so she could have proper play dates.  Lucy-Mae will have to self-catheterise for the rest of her life.
Aged 7 she joined Chickenshed Theatre and, after playing a lead character at age 8, she declared that she wanted to be on the West End stage!  With typical determination, at 9 she auditioned and won the lead role in the RSC's production of Matilda the Musical.  She took to the stage for her first performance as Matilda in London's West End when she was only 10 and played the role for 8 months.
Lucy-Mae as Matilda (copyright Royal Shakespeare Company)
Lucy-Mae spends as much time as possible dedicated to being the best that she can be as a performer and, since Matilda, has performed with the English National Opera, at the Theatre Royal in Bath as well as numerous productions and performances with Chickenshed Theatre, London Elite Dance Company, West End Musical Theatre and the New London Performing Arts Centre. Lucy-Mae also took the leading role in a short film for the charity Kisharon.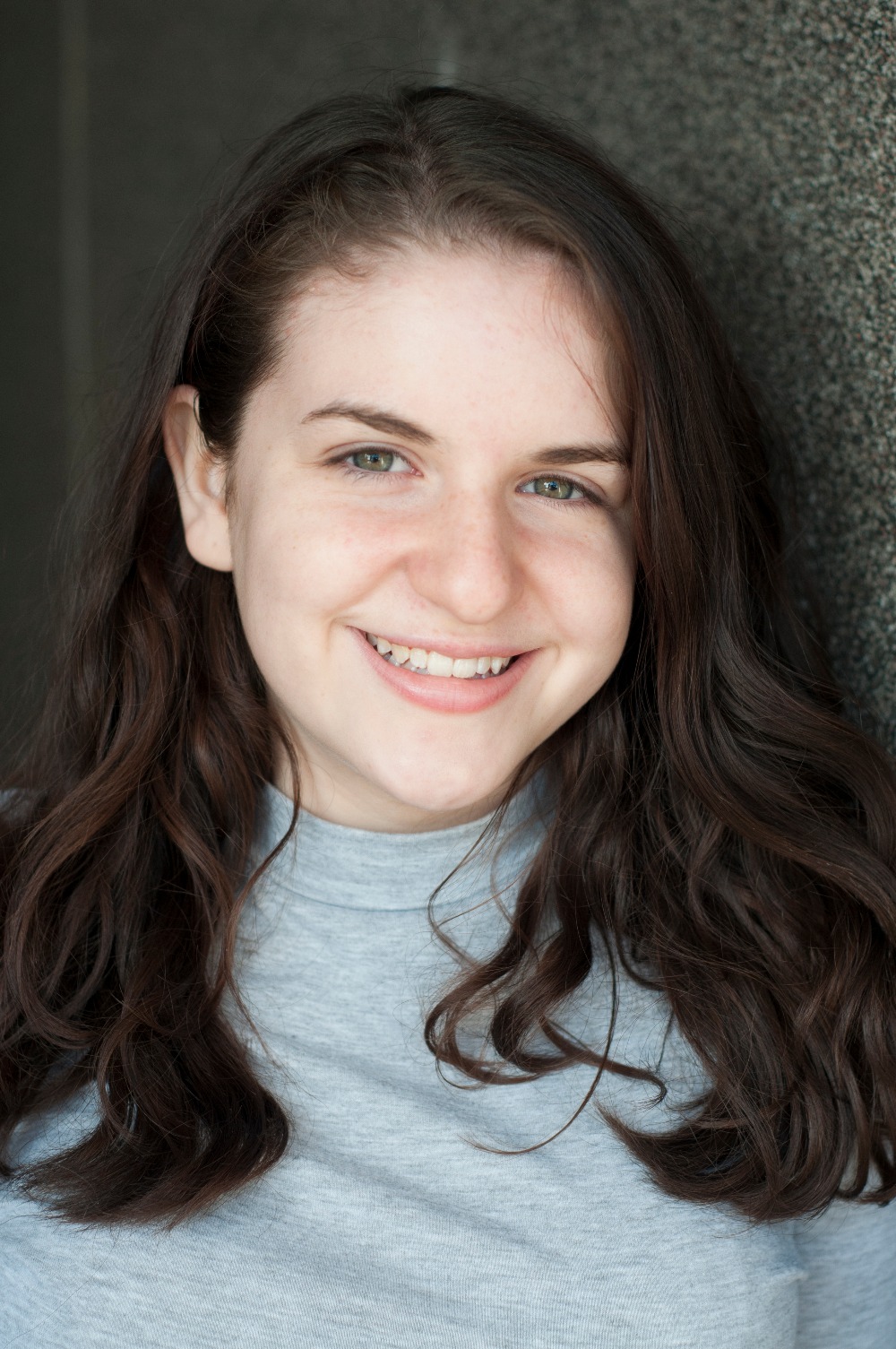 Lucy-Mae aged 14
As a young performer, Lucy-Mae's life revolves around dance, drama and singing with a passion for musical theatre. Now aged 14 her GCSE choices include dance, drama & music and her desire is to continue with a career in performing. 
Scoliosis and posterior fusion
Last year doctors confirmed that Lucy-Mae had stopped growing at a diminutive 4ft 7" and, although upsetting for her, she remained the positive person she has always been.  Soon after, we were informed that Lucy-Mae had developed Scoliosis, (curvature of the spine), a condition that, without correction, will get progressively worse.  Lucy-Mae's curve, currently 55 degrees, will increase and stiffen leaving her bent over to one side if left un-corrected.
X-Ray of Lucy-Mae's spine - October 2016
The standard corrective treatment for Scoliosis is posterior fusion; the use of metal rods fused either side of the spine to the vertebrae to straighten the curve is a procedure offered by the NHS, but with the disadvantage of permanently limiting the flexibility of the patient.  With Lucy-Mae's curve this would mean being fused pretty much the whole length of her spine which for someone so dedicated to performance and dancing, would mean the end of her career aspirations.
A new hope - Vertebral Body Tethering
A pioneering new procedure available for Scoliosis sufferers, known as Vertebral Body Tethering (VBT), has been developed in America and was initially offered to Lucy-Mae by an NHS surgeon in London. With VBT, screws are inserted into each vertebra and tethered with a cord.  The cord is then pulled taut to straighten the spine but as it is a cord and not a rod, full flexibility is maintained, and recovery time is greatly reduced.
Unfortunately, although VBT has been performed in America for some years, it is relatively new in the UK and after initial operations, the surgeons involved have reported back to the NHS who have now put a hold on all VBT surgery, including Lucy-Mae's, for the foreseeable future while they analyse the findings.  By the time the NHS will allow VBT surgery again, Lucy-Mae will be too old and too skeletally mature for the procedure here and will have no option other than posterior fusion.
Lucy-Mae's options
This leaves us with 3 options;
1.    Not operate
2.    Posterior fusion
3.    Travel to the USA for VBT treatment
 Lucy-Mae's consultant agreed that if she were his daughter, he would take her to America for this truly life-changing operation.  We want to do everything we can to make this happen so she can follow her dreams and continue her career in performing arts, but the cost of the operation in America is prohibitive being estimated at between £150,000 and £175,000, a figure that we simply cannot afford.
THANK YOU!
If we are unsuccessful in raising the amount needed for Lucy-Mae to have this operation, we will of course return all donations.
In return for your support, Lucy-Mae pledges to be dedicated and work hard in order to make a success of her career in performing arts.  As her parents we will of course be eternally grateful.