Liam and Lisa need YOUR help!
Hello everyone, we've started out this campaign to help out my sweet nephew Liam and my sister Lisa as they are currently going through a tough time.
Lisa & Liam at the Food Truck Rally
Liam, is a very special young man who was born with a very rare condition called Prader-Willi Syndrome. It is a genetic disorder that has no cure and has a long variety of symptoms too long to list here, but for anyone interested the
PWS Wikipedia page
is a good start for more information.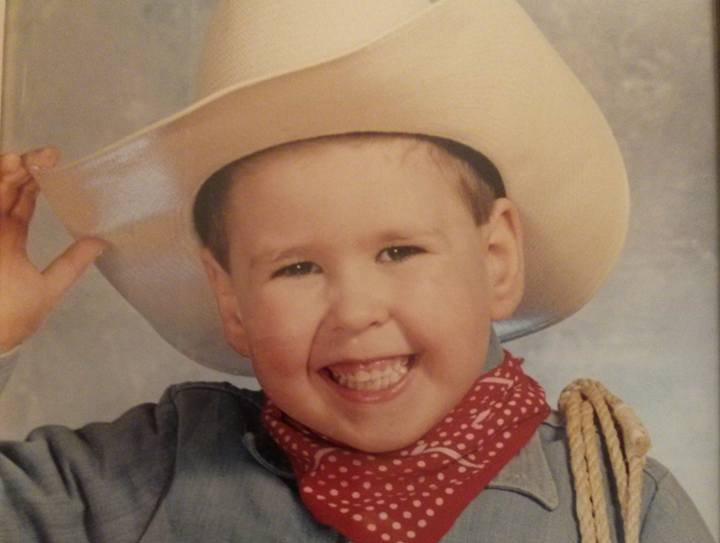 Giddy-Up Cowboy!
Liam has always been a happy-go-lucky fun loving and high functioning individual. He has a curious mind, loves to joke around, can tell you anything and everything about vaccum cleaners, and loves the Ottawa Senators!
Liam stocking shelves at Giant Tiger!
Unfotunately, lately Liam has not been himself. Something, and we don't exactly know what, has happened - and it has greatly amplified some of his symptoms of anxiety and OCD. It has gotten to the point where Liam is currently at the Queensway Carleton Hospital under assessment. 
To further complicate things, like many of us these days, Lisa his mom, needs to work every shift to make ends meet and cannot afford to take any time off work AND she does not have the benefit of any paid sick days.
Liam loves nature and feeding the birds.
I've watched Lisa raise Liam his entire life. She has done a phenomenal job. All of us in our family admire how well she has handled Liam and his special circumstances for so many years, essentially without much break or reprieve and certianly without any sort of vacation whatsoever. She has been so strong this whole time, but now she is really struggling. Imagine being stuck in the position of NEEDING to be there for your child, but knowing that if you do, you won't have enough money for food, bills or rent. It's an unthinkably terrible place to be.
And that brings us to why are are starting this fund. We would like to raise enough money so that Lisa can take a few weeks off to take care of Liam and be there for him while he is struggling. We want her to be able to be free of financial worry, and get some time off from her job so that she can focus on her first job as a mother to Liam.
Go Sens Go!
So for anyone that can spare anything, we would greatly apprecaite your contribution. It would mean a great deal to our family, my sister Lisa, and most importantly our buddy Liam! Thank you for your time.
- The Fallak Family
Organizer