Help repay my Dad for his 60th!!
My Dad turns 60 on May 16th 2015 and in order to thank him for everything that he has done for me and others I want to make his dream come true- Restoring his first car, a 1955 Chevy Nomad. He has selflessly put me, his family and every other kid he has coached before his projects his whole life and now I would like to give him something he deserves.
 The Nomad was my dad's first car. My grandfather, his dad, bought it for him from a customer at the gas station where they both worked. They spent hours working on it together in their garage. My Dad drove it from high school all the way until the late 80's when it needed too much work to be road worthy.
 Instead of spending his time and money to get it back on the road, he put all of his spare time and what little extra money he had into coaching my many sports teams, and providing me the proper equipment. He gave up most of his nights and weekends for the past 25 years to volunteer for the local recreation council, coaching soccer, basketball, baseball and lacrosse- he wouldn't have wanted it any other way. Even after I moved on from team sports, he continued to give his time coaching for Towson High School with the lacrosse program. If you are in your 20's or 30's from the Towson, Maryland area and played a sport, you know Bob Shoul.
 For over 20 years, my Dad worked as an auto mechanic for the Baltimore County Police Department. He would leave work after servicing county cars all day and rush right to coach my teams, as the Nomad sat. He was always the first one to offer rides to kids that could not make it to the games or to stay as late as necessary until all of his players were picked up after practice.  He always put the everyone else's needs first and always planned to restore the Nomad later in life.
 As it went, life didn't turn out as planned. His wife, my mother, passed away in 1997 from stomach cancer, leaving my dad to raise me on his own since I was 12.  Instead of breaking down and giving up, he never missed a practice, continued to be there for me, and made sure I got everything that I needed. Not only was he always there for me, but he continued to be a mentor for kids all over the Baltimore community.
 In 2007, he suffered a cardiac arrest and had to be resuscitated at work. After a long recovery and continuing to work through his health issues, his schedule has finally slowed down. Unfortunately, now that he finally has the time to work on the Nomad, he is no longer allowed to perform the actions needed, such as welding, heavy lifting or using power tools due to his medical condition. He has an internal  pacemaker/defibrillator and can't put weight or pressure on his left side, or use high voltage tools, which makes it very difficult for him to restore the car himself.
 He is now retired, and his doctors will no longer allow him to work, so he spends his days traveling all over the place to watch his nieces and nephews dance recitals, gymnastic meets, karate tests, little league baseball games or going to local college games to support the kids he coached over the years.
 The average cost of a full restoration is around $50,000.  By no means do I expect to raise that amount of money but anything that you could contribute to get this project started would be a great help. What the Nomad first needs is a new frame which can cost around $5,000. This is the back bone of the project and would be an amazing start. Every dollar counts and I know that it would really mean the world to him.
 So if you know Bob Shoul and would like to say thank you, if you are just a car guy that would love to see this Nomad back on the road, or if you just didn't have the chance to repay someone for all they have done for you, please consider making a donation. 
If you aren't able to financially contribute today, please share this on your Facebook, Twitter and any other social media you might use. If you have family that are not on social media, please let them know as well!
Thank you
Matt
I would like to try to keep this a secret until his birthday so please if you see Bob out and about, please don't say anything to him. :)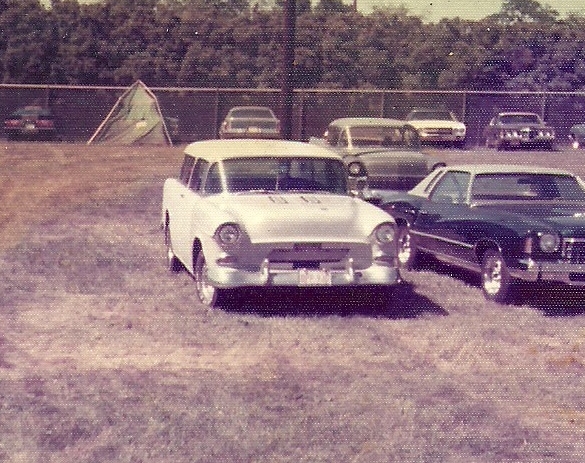 The Nomad.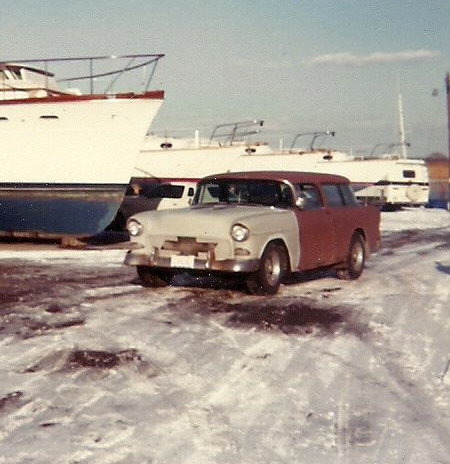 At the boatyard.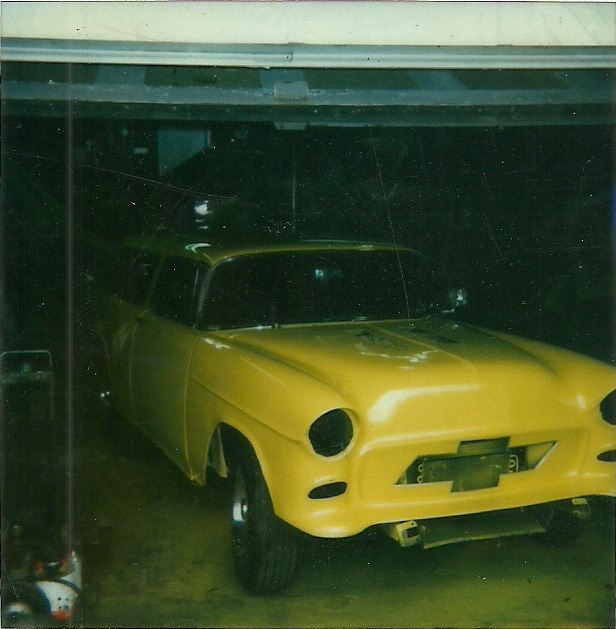 Getting its signature yellow paint job.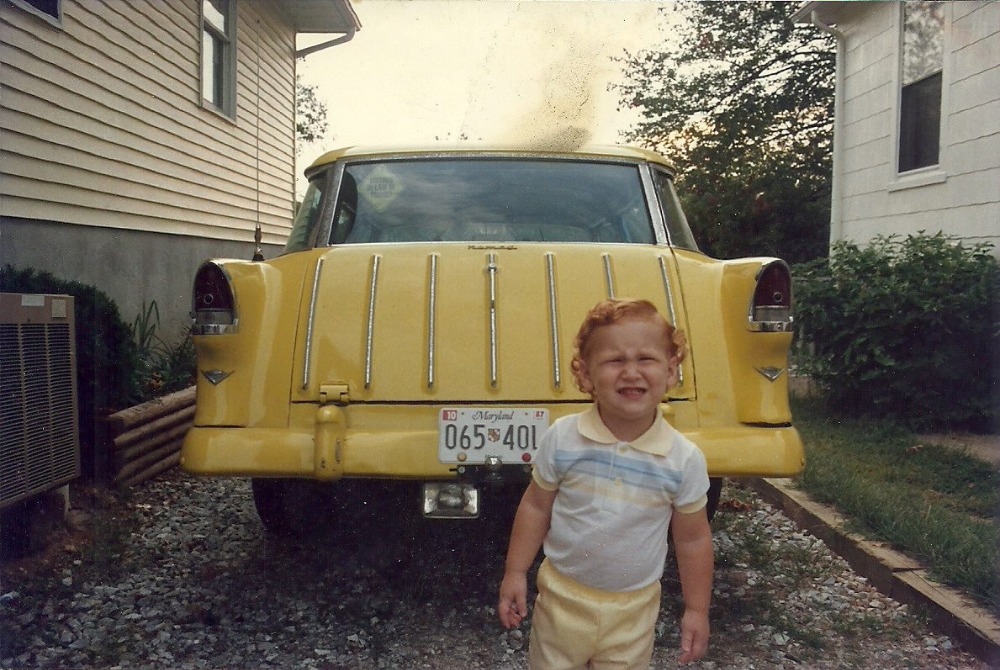 Me in front of the Nomad, the last year it was on the road, 1987.
Organizer
Matt Shoul
Organizer
Baltimore, MD