Fatal Dx Animal Advocate Needs Help
Starting 2017 at 11, 995--or what is essentially zero.  All of the gifts from 2016 were used carefully and did so much good!  Now, not wanting to start Mike's story all over again for new people or those who want to go back through the photos and story, I am going to keep this page going but know, that we are starting all over again!
(**Please read the UPDATES to keep current with this case. If you do not read the amazing updates, and see that there has been remarkable progress in this situation, please don't just call adult services or any other services. Mike has a lot of support from his angels and from his beloved.  Thank you!)
Late 2015/early 2016**
With medical bills in box after towering box, trying to save his home, a professional, hard-working man--with a heart as big as the sun, moon and stars--needs
your
help!  Struck in mid-life with a fast-progressing, neuro degenerative disease--and with a whole lot of lives still depending on his shoulders, he can never work again.
Diagnosed in December, 2015 with Lewy Body Disease with Parkinsonism and more: see
http://www.lbda.org
He is considered a younger-onset patient, since he is only in his mid-50's.  Lewy Body Disease robs the patient of their memory; the ability of the brain to process sight and hearing input; then the ability to walk (the falls have started already); eating issues and eventually the loss of the ability to swallow follow.  People with Lewy Body usually  pass away sooner than later from pneumonia, drowning in their own saliva, or from the side-effects of a bad fall...
In bad faith, his long-term disability company denied his claim prior to nuclear scans (3)/testing, leaving him without any way to support himself, scheduling the appeal for April 2, 2016, with a 90 day window to process the appeal.  His significant other, me (Jane) had to take a leave of absense a year ago to be a full-time caretaker and safety monitor, advisor, advocate and more.
With my help and his doctors' help, we are challenging the LT disability company decision which is so outrageous, the doctors are even upset.  In the meantime, there is no money for the mortgage, utilities, food, medical bills (never mind the $8,000 initial deductible) and keeping him in the house that he knows--which is a medical mandate as of Jan. 6, 2016--which is important for safety reasons.  If he is moved, he could degrade faster, become disoriented and may be forced to go into a locked memory unit.  If his loving family (me) can manage, he will stay and hospice at home as long as God gives me strength.  With no income, it's between staying where he lives or homelessness...renting something else is against medical advice plus it is impossible with no income.
This man has saved thousands upon thousands of animals both locally and world-wide, working tirelessly on the small team that proved that there is a cure for
Canine Distemper
.  Giving his retirement and savings to finance the endeavor, he didn't think twice about it.  He knew that saving the animals' lives was urgent and very important to them and to their caretakers and always thought that he'd have time enough to recover financially...
He is also the co-founder of a special needs animal sanctuary,
http://www.firststop-laststop.com
, where a "herd" of animals who are special needs but oh-so-loving, have a place to call home and recover and stay and know love until God calls their name. He was their primary benefactor for ten years, giving up everything.  Now, help is needed so the animals don't wind up homeless as well.
You don't meet someone like this very often in a lifetime--and now that he is in great need, it is time to ask you to help, to pray, to forward this post, share it, just pass it on.  He needs angels known and unknown (yet), seen and unseen to step forward.
Facing (but with the help of others and finally after a year and a half of waiting for his disability to begin, able to avoid): homelessness, foreclosure, hunger, no money for life-sustaining medicines (there is no cure) and medical care (catastrophic insurance only right now), and more, if help doesn't come,  this will be such a sad ending to such an honorable life.
You will get extra angel points in heaven for helping! 
This is not just somebody who needs help because they didn't try to make a difference or were lazy. This is a kind-hearted, selfless person who sacrificed everything and saved so many peoples' animals and helped the homeless; helped vets; helped families with no food, beds, clothes, toys...year after year after year after year...
Now, it is his turn for us to help him, even though I'm very sure that he'd wish that life wasn't turning out this way.  He'd much rather go back to work and back to being the silent Santa/helper but the chances of that happening, his doctors' wrote are, "nil."
The funds are needed as soon as possible--the mortgage, utilites, taxes, etc. are all unpaid as are a year of medical bills and expenses.  These funds are expected to carry him until the disability appeal is completed.  In his last wishes, an animal trust is being created to put his assets into for the 
Rescue Ranch
to go on even after both he--and I--are gone.
A fatal diagnosis,  very unexpected and with no cure, is a shock to hear, nevermind to live with. 
I will update this every few days as things develop and as I learn more about how to prevent this from happening to others.  Please get on the auto-update email list by lending a hand--big or little, once or often.  All help is gratefully appreciated and very much needed.  From prayers to reposts/sharing, supporting the 
Rescue Ranch
animals or helping right here, all hands on deck as they say--please! 
(The link for this fundraiser if you want to copy and paste it to share is:
https://www.gofundme.com/leveledbylewybody
)
Love, hugs, blessings, prayers, and miracles always.
His loving family--
Jane, Poppy, Kasey, Girl, Mama Mia, Bunny, Pasha, Chipie and Sissy, Rocky, Maya, Precious, Bittie Bits, Millie and Brindy and Maggie and
so
many other hearts that beat all over the world, animal and human, just because "someone" cared!
*Mailing Address: Rescue Ranch, 3555 Rayford Road, Unit 45-106, Spring, TX   77386 
*This is not the address where he lives but this is the easiest way to handle any incoming mail or help.  100% will go toward making a difference--there are no administrative expenses or fees. Any and all gift cards, surprise boxes, etc. are welcome.  e-gift cards can be directed to:
[email redacted]

Grateful!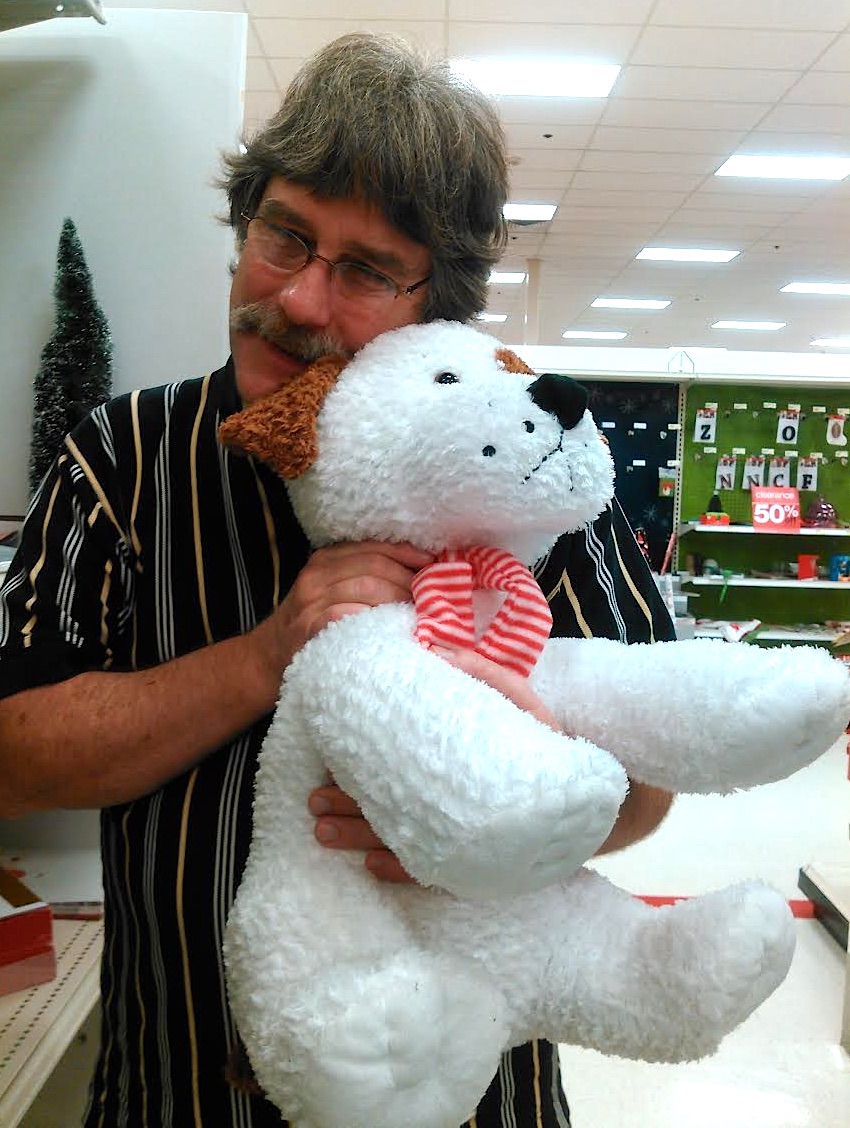 Save
Save
Donations

Organizer
#1 fundraising platform

People have raised more money on GoFundMe than anywhere else. Learn more

GoFundMe Guarantee

In the rare case that something isn't right, we will refund your donation. Learn more

Expert advice, 24/7

Contact us with your questions and we'll answer, day or night. Learn more