We've got some big news!
After nine years at Greenbank Farm, an exciting opportunity has come our way.

Rob Schouten Gallery & Sculpture Garden is moving to downtown Langley.

We will miss Greenbank Farm, but uncertainty in the Farm's management over the past two years has made it very difficult for us to continue in that location.

In May our gallery will re-open in the iconic old bank building at the corner of First & Anthes. And you'll be glad to know our popular Sculpture Garden will move right next door later this year.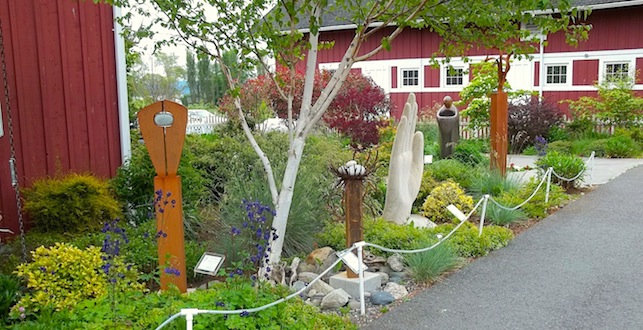 We're excited to bring more than 30 accomplished Whidbey Island artists to town and to be contributing to Langley's growing reputation as a must-see arts and sculpture destination.

Naturally, we are thrilled.......and so are our artists, gallery customers and friends!




But we cannot make this move alone,
we are asking for your help!
Substantial remodeling is needed to make this work:

•  A professional grade LED track lighting system that comes down 3ft from the 12ft ceiling to properly light the artwork.
•  Additional wall and window displays.
•  A hanging system so we can hang work without damaging historic plaster walls.
•  Office and counter space.
•  An alarm system.
•  An attractive garden gate and fence.
•  Substantial garden renovation.
•  Moving and reinstalling heavy sculptures 
•  A new brochure and updated web site.

and many more things, as you can imagine.

Your support will enable us to grow the gallery and give our artists increased visibility and sales, and help strengthen the fabric of the creative community on Whidbey Island.





Please take a moment and donate now.
We 'd appreciate it so much!

A heartfelt Thank You from both of us for your support of the galllery and our artists over the years.Your help now means the world to us.
Rob & Victory


Organizer
Victory Lee Schouten
Organizer
Langley, WA