Let's Put The Smile Back in Smiley
Schaumburg police and firefighter/paramedics responded about 4:06 PM Wednesday December 6, 2017 to a report of a crash semi-trailer truck crash with a pickup truck at Irving Park Road and Mitchell Boulevard Schaumburg, Il. Police and firefighter/paramedics received a report that a man trapped in the pickup truck. The first firefighter/paramedics on arrival reported they have a man pin-in. After efforts of a second paramedic team they worked with tools to get him out of the pick-up truck.
Stephen (Smiley) Caratachea was airlifted to Lutheran General Hospital with severe injuries resulting in a broken ribs, broken pelvis, amputation of lower left leg, broken right leg and ankle.
This man is the most selfless, loving, kind, sweet man I have ever known. He has selfesly spent the last one and half years helping one of his best friends (horseman) raise his beautiful daughter after the death of her mother, friend's wife which also happened to be his best friend too. Making sure she gets to school, gymnastics everyday, competitions along with all the daily parenting responsibilities. Smiley is always there for his friends no matter what. Whatever they need no question he is there. The best way to describe him is to say he is a big TEDDY BEAR. He is loved by many. He is going to need our support.
I would not be able to live with myself if I did not try to help this amazing man to deal with the challenges he will now be facing.
Please help put the smile back in Smiley .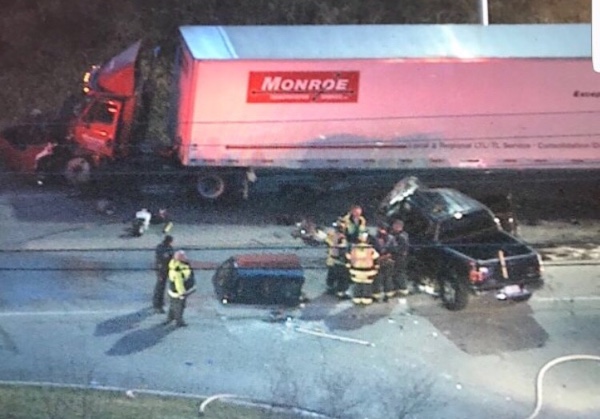 Organizer and beneficiary
Danielle Schadd-Luukkonen
Organizer
Schaumburg, IL
Juan Caratachea
Beneficiary