Let's Help Bob Get Healthy
SUMMARY
After a trip to the emergency vet, our cat Bob was diagnosed with wet FIP.  We began the daily injections of GS-441524 on June 3, 2021.  Any amount raised for this GoFundMe will be put towards his initial $3,773 emergency vet stay.
BACKGROUND
Anyone who knows Chris or me knows how much we love cats.  And we weren't always cat people. 
Bob Dylan was the first cat we adopted and he changed our lives - literally - by showing us how complex, intuitive, sensitive, and devoted cats are.  Since we adopted him five years ago we've adopted two more cats, fostered kittens, and volunteered to help other cats. 
As much as I love all felines, Bob and I have a special connection.  I know fellow animal lovers know the term "heart dog/heart cat" when you have that one pet who just
gets you
- and that's what Bob means to me.  He has helped pull me through dark moments in my life and I have been forever grateful for what he has done, simply by being himself. 
If you're one of the lucky folks who have met Bob, you know how great of a cat he is.  When I walked into the rescue to adopt my first cat the volunteers asked, "Have you met Bob Dylan?" and he leaped onto my shoulders to say hello as soon as they opened his cage.  He's so vivacious and friendly and has changed the minds of people who 
used to say
"I'm not really a cat person."
I promised Bob I would do whatever it takes to make sure he lives the best life possible, and this GoFundMe is me moving mountains to make sure he gets the best possible veterinary care available to him.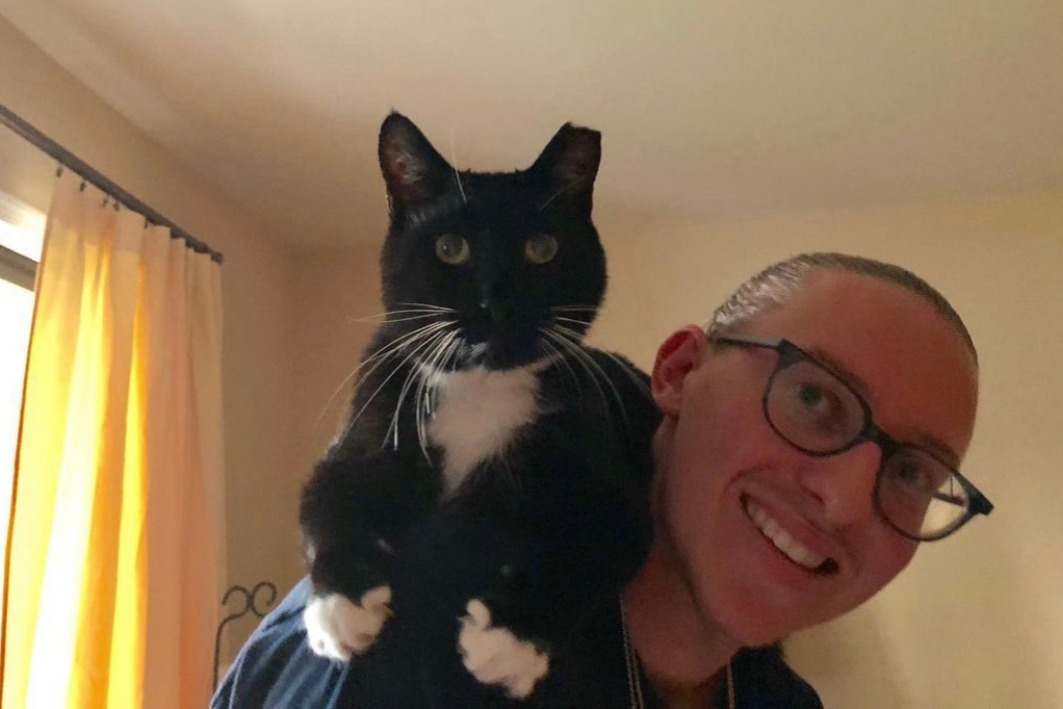 BOB'S HEALTH
When we adopted Bob, we knew he was FIV+ (Feline HIV) meaning he has a weaker immune system than most cats.  He's never needed to be on medication or anything, although any sign that he's under the weather has to be monitored closely.
When we adopted our third cat, we knew he was FIV+ but not FeLV+ (Feline Leukemia).  Feline Leukemia is a virus that manifests itself as cancer.  It is highly contagious and irreversible, and it severely shortens the lifespan of the affected cat.  Our third cat unfortunately passed away due to Feline Leukemia in December 2019, and we learned that Bob and our other resident cat were affected.  Bob's ELISA test in January 2020 returned inconclusive, meaning the Feline Leukemia didn't make its way to the bone marrow. 
Chris and I would never intentionally put our cats in danger and did not know this third cat was FeLV+.  We cannot change the past, but we have been making sure Bob and our other cat continue to be as happy, healthy, and comfortable as possible.
Throughout all of this, Bob has been in excellent spirits - and ridiculously spoiled.  He still aggressively head bonks me for pets, purrs loudly for intense brushing sessions, and makes time to greet people on Zoom meetings.
EMERGENCY VET VISIT - MAY 30, 2021
This morning Chris and I noticed Bob had labored/shallow breathing and a less than eager appetite.  Under the recommendation of our primary vet, we brought him to Garden State Veterinary Specialists.  After 5 hours of agony - I mean,
waiting
- we learned he has a heart murmur and had wet FIP with fluid building in his lungs.
Bob is currently in an oxygen tank being closely monitored.  He'll be here at least overnight for the vet to get the full scope of his condition. 
Due to COVID restrictions Chris and I were not able to properly say goodbye to Bob.  We only got a picture from the vet of Bob laying in the oxygen tank.
We had the difficult conversation with the vet today regarding whether or not CPR would be performed should his heart stop beating.  Bob 
will 
have CPR performed because today was the first day we learned of his heart murmur and
he deserves to live.
FUNDS
The pandemic has significantly affected our finances.  We have long been playing the "rent or food?" game and have been putting everything onto credit cards.  We were approved for CareCredit to pay for the $3,773 vet bill and are looking for support from you all to help alleviate this financial burden.
YOUR SUPPORT
Any amount raised goes directly towards Bob's vet bill. 
 Your contribution is a promise to Bob that he's worth it.
  Your gift allows Chris and me to continue with Bob's care without financial restraints.  
I will update this page as much as possible with any new news from the veterinarian.
If you've read this far, thank you so much.  I appreciate you reading Bob's story and learning how much he means to Chris and me.  This cat is one of a kind and he undoubtedly deserves the world.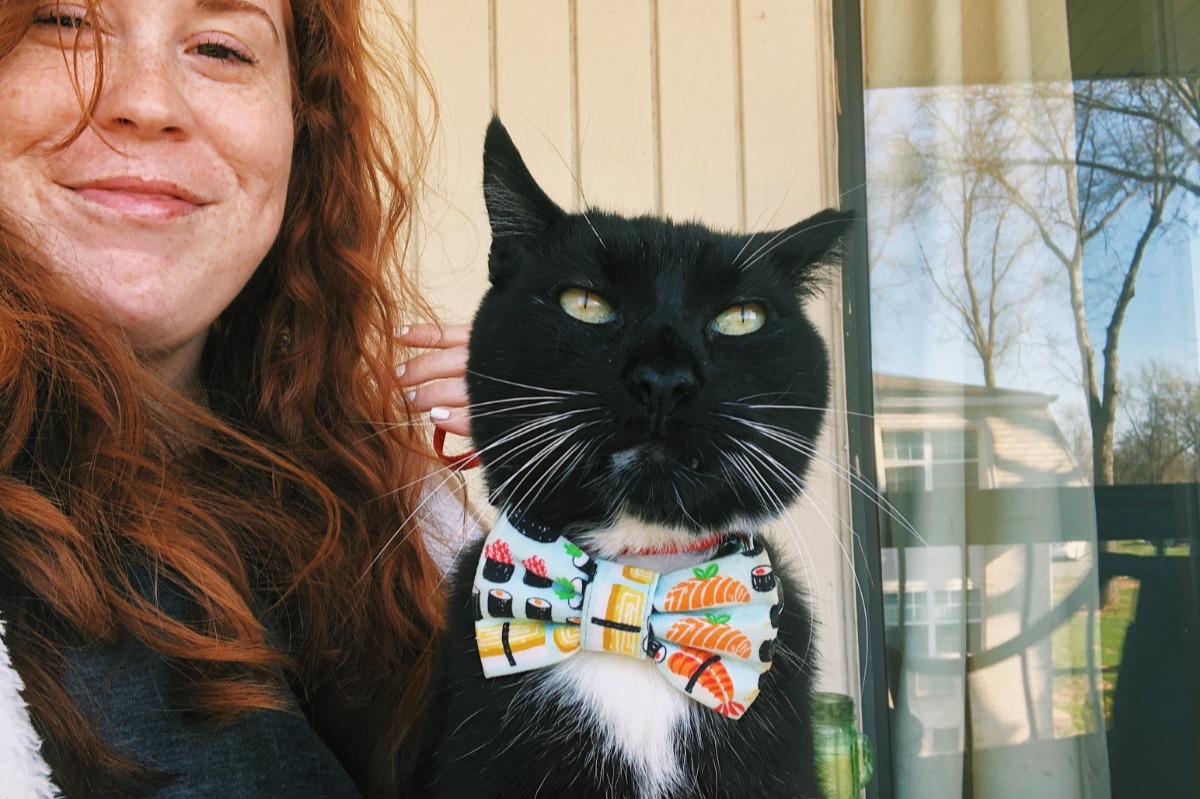 Organizer
#1 fundraising platform

More people start fundraisers on GoFundMe than on any other platform. Learn more

GoFundMe Guarantee

In the rare case something isn't right, we will work with you to determine if misuse occurred. Learn more

Expert advice

Contact us with your questions and we'll answer, day or night. Learn more