Let's show our love ❤️ for Barrett!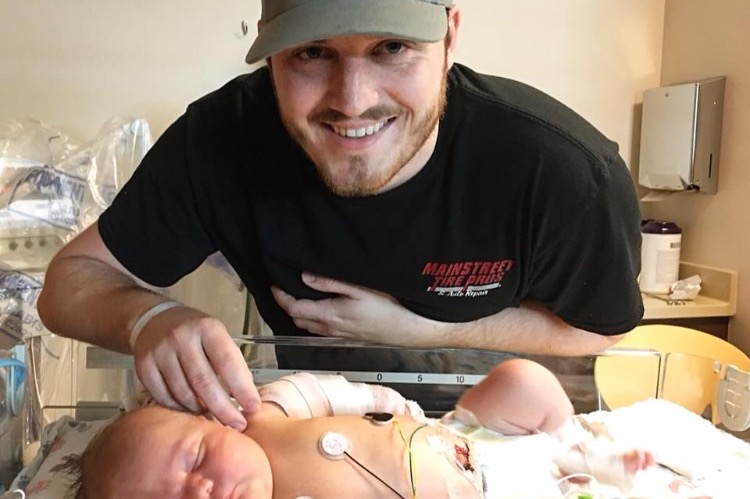 My dear friend and co-worker, Melinda Bentley Null's daughter Anna and her husband T.A., had their beautiful baby boy, Barrett, Wednesday, February 14th.  He weighed in at a whopping 10.5 lbs and is 21 inches long after a very long and complicated delivery. His delivery resulted in his left arm being broken in order to get him here safe and sound.
Barrett handled his hurt arm and new cast like the little bear he is, but he isn't quite out of the woods just yet. After several hours of testing in the NICU, Barrett has been diagnosed with a heart condition, Coarctation of the Aorta, and has been transported to Levine Children's Hospital to have his little heart repaired. His first night went well and Barrett is strong and stable. They feel that he is in great hands, and that Barrett has the best medical team taking care of him. They will be meeting with his surgeon tomorrow to discuss his surgery and when it will take place.  
I know personally how expensive hospital stays can be. You have lots of added expense in addition to your normal regular bills. Things add up quickly. Please make a donation if you can to help Anna, T.A and sweet baby Barrett Drum. I know they also covet your prayers as they continue on this journey to bring their precious baby home. Thank you!
Organizer and beneficiary
Tammy Jones Earp
Organizer
Hiddenite, NC