Leah Malcolm Medical Fundraiser
This is my beautiful niece, Leah Malcolm. Leah is 4 years old. Leah was diagnosed with a brain tumour in 2016. She underwent surgery and it was successful in removing the tumour, however, she then developed hydrocephalus.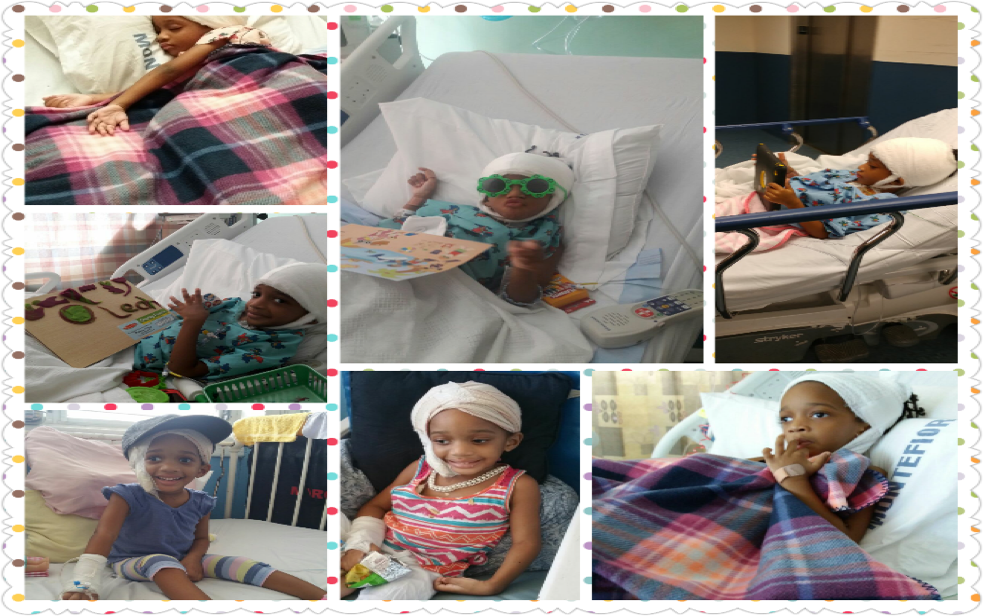 Leah had to undergo other surgeries in an attempt to manage the hydrocephalus. She had done a total of 13 surgeries and had many complications along the way. Her latest challenge has been that her abdomen was not absorbing the fluid being transferred from the brain via a device called a shunt. This causes a buildup of fluid that results in pressure in her brain. As a result, she experiences vomiting, terrible headaches, involuntary drifting of the eyes and the doctors have told the family that it can lead to other neurological conditions which left untreated can be fatal.
Despite significant efforts from the team of neurosurgeons in Jamaica, where Leah lives, we were faced with the need to seek urgent medical attention in the United States, at Montefiore Hospital for Children. Leah underwent two additional surgeries in this facility. The full cost of Leah's stay and treatment at Montefiore Hospital was not covered by the family's local insurance.
I am asking for contributions no matter how small to assist with my niece's medical treatment while in the United States. Thank you for your kindness in advance and for giving Leah the opportunity to live a normal life.
*** Hydrocephalus is the buildup of fluid in the cavities (ventricles) deep within the brain. The excess fluid increases the size of the ventricles and puts pressure on the brain. Cerebrospinal fluid normally flows through the ventricles and bathes the brain and spinal column. But the pressure of too much cerebrospinal fluid associated with hydrocephalus can damage brain tissues and cause a large spectrum of impairments in brain function
http://www.hydroassoc.org/hydrocephalus/
Become the first supporter
Your donation matters
Organizer and beneficiary
Kerrese Mitchell
Organizer
Jamaica, NY
Janet Lawrence
Beneficiary