Medical Fund for Baby Layla
Medical Fund for Baby Layla
Late Tuesday night, Sara and Kyle brought Baby Layla to Upstate because she was struggling very hard to breathe. The hospital immediately admitted her to ICU in Galisano Children's Hospital and started running tests. Within a few days, the doctors determined that Baby Layla has hemangioma PHACE syndrome.

PHACE is an acronym that refers to a group of abnormal medical findings. When these occur together, doctors can diagnoses PHACE syndrome.
PHACE defined:
Posterior fossa- brain malformations that are present at birth
Hemangioma- this usually covers a large area on the skin of the head or neck
Arterial lesions- abnormalities of the blood vessels in the neck or head
Cardiac abnormalities/aortic coarctation- abnormalities of the heart or blood vessels that are attached to the heart
Eye abnormalities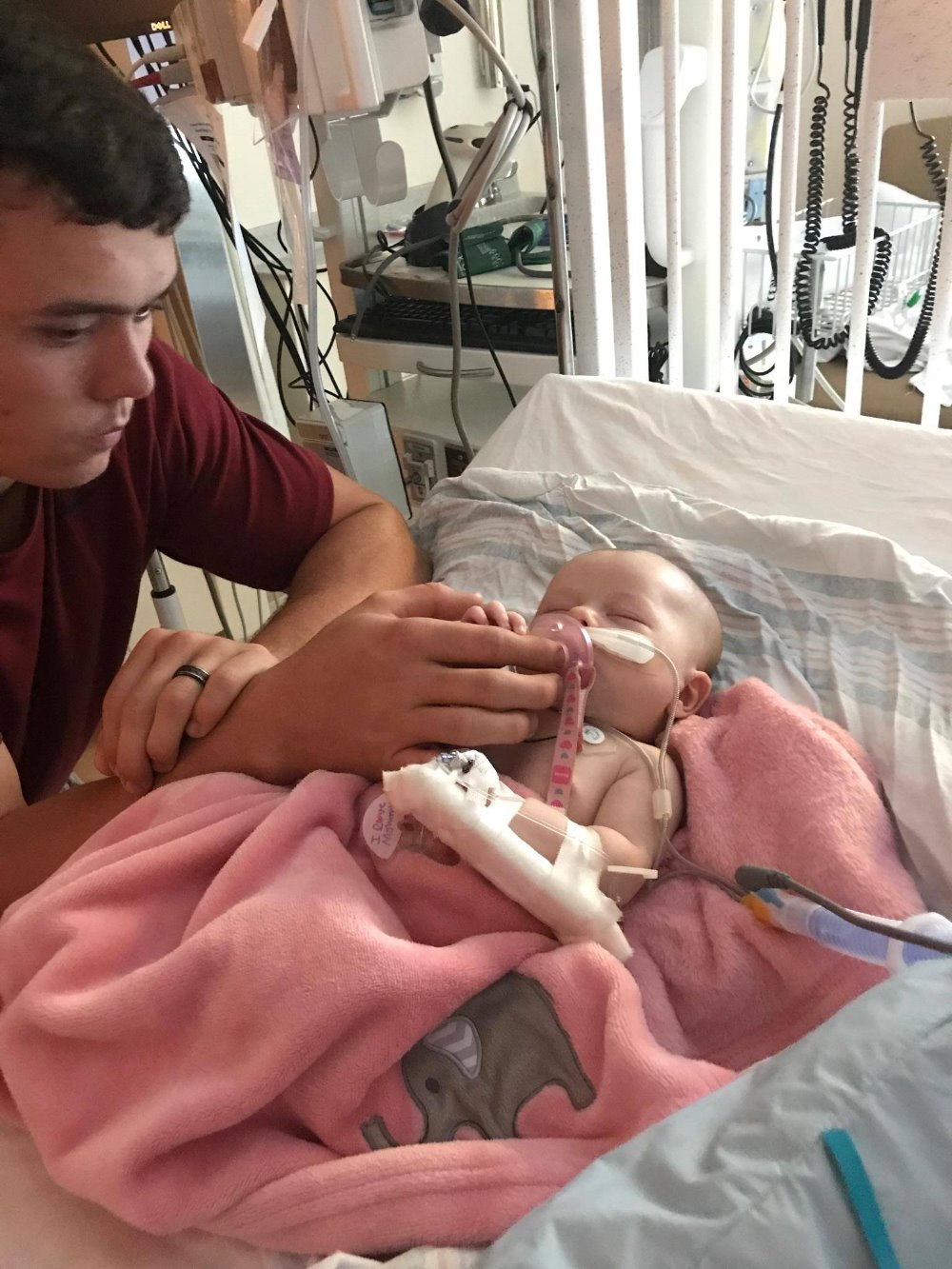 With Baby Layla's case, her hemangioma is not only on the outside, but also the inside of her neck which is restricting her airway. She has been sedated for almost two days now with a breathing tube to help her breathe. There is medicine to treat the hemangioma, so it would no longer prevent her from breathing normal, but unfortunately she cannot have it.

The MRI results discovered that Layla only has one of the two main blood vessels that support the brain. The medicine would put her at HIGH risk of stroke and death if taken. Doctors from all around have joined together to determine the best route for Baby Layla.
*Updated 7/12/2017*


Layla has been transferred from Golisano Children's Hospital to the Children's Hospital of Wisconsin in Milwaukee. This hospital has specialists that will provide the best care for Layla.
As you all know, Sara and Kyle live in California and were only here in New York visiting family for a short time. They have traveled to Wisconsin to stay as long as needed. Kyle is still working on getting orders to transfer to a duty in Wisconsin, so he can stay. As of right now, he is not leaving on his planned deployment.
Sara and Kyle need all the help that they can get and I know they have a HUGE and loving support system full of family and friends that will help, so I created this account for whoever is willing and able to help them.
If you have any questions or concerns, contact me, Shelley, or Tammy.
Thank you all!
Karen

Organizer and beneficiary