Launching Pico-Satellite Built in Nepal
Namaste,
Greetings to All, 
We are planning to launch the first satellite made in Nepal. We have been working relentlessly since 2017 to build this satellite. We call our satellite
'SanoSat-1'
, which means Small Satellite in the Nepali Language (
Sano
means small). It is a pico-satellite weighing about 250 grams and fits on your palm-top (dimension of the satellite is 5cm x 5cm x 5cm).  Its alternate name is
Nepal-PQ1
, where PQ stands for
PocketQube
, a standard of pico-satellite. 
SanoSat-1 is the first satellite made by Nepalese students, Engineers, and Amateur Radio Operators in Nepal.
The project is initiated and funded by
ORION Space
with the purpose of
Capacity Building
in the field of satellite technology in Nepal. We started from small, based on our motto 'Crawl, Walk, Run, and Fly'.  
This is an Amateur Radio Satellite project, with an integrated program to involve students from Nepal. From the conceptual design phase to the development of the Flight ready satellite, there are more than 25 students, from different universities and colleges of Nepal, worked on this project.  Therefore, we also call this satellite as an
Educational Satellite
. This will encourage our aspiring students and youths in STEM.
The newly formed organization
AMSAT Nepal
from Nepal and
AMSAT-EA (Spain)
are operating this satellite. We encourage amateur radio users to receive a signal from our satellite. This will promote the amateur radio community in Nepal. 
The success of this project is the reflection of the capability of our youths. Given the resources and platform, our youths have proven that they are capable of creating magic, and turn their dreams into reality to build and launch a home-made satellite into space.  
Before launching our satellite, we need to check if our satellite can survive the rocket vibration during the launch, and once in space the hostile environment of radiation and high-temperature fluctuation. In this test, we put our satellite in the simulated environment of space (using a thermal vacuum chamber), and the simulated environment of the rocket launch (using a vibration table). We do not have such test facilities in Nepal. Reservation of such a facility can cost at least 1k to 5k USD per day.
Therefore, transportation (travel) and testing of our satellite cost around 10k USD. After that, to launch our satellite into space, we need to pay the one-way rocket ride (like a bus ride ticket price), which is about 30k USD. Therefore, we are fundraising 40k USD (10k + 30k). 

The details of the launch can be found here:
http://www.albaorbital.com/launch
40k USD is a huge sum for a non-profit organization like AMSAT-Nepal (community of HAM Radio Users), and a startup company like ORION Space. 
Now, it's your turn to support our youths in Nepal.
Therefore, we would like to request you to support us to raise the cost for the launch and test of our satellite. 
Thank you very much. 
with best regards,
ORION Space Team
AMSAT Nepal Team
**********************
Some Technical Info, Our Activities, and Media coverage are listed below:
The main missions of the satellite are:
1. Digital Repeater
2. Beta and Gamma Radiation Measurement.
We have made different versions of the satellite from the day we were engineering students for the last three years and have come this far. We have completed the Engineering Model, tested the software and hardware along with the ground station, and currently in the phase of Flight Model assembly. 
We have reserved a slot for December 2020 from Alba-Orbital and our satellite will be placed in orbit by SpaceX's Falcon-9 rocket and it deployed from Alba POD along with other PocketQubes.
All the hardware and software are designed, soldered, tested, and programmed in Nepal. The satellite consists of On-Board Computer, Electrical Power Subsystem, Communication Subsystem, and Payload.
SANOSAT-1 is powered by solar cells (250mW), and lithium-ion battery (3.7V, 1100mAh) is used for energy storage while charging from the sunlight. Battery charging uses Maximum Power Point Tracking (MPPT) technology to maximize the power transfer from the solar cells to the battery. Five faces of the PocketQube consist of solar cells which are 28% efficient each having area of 16*8 mm2.
We have also provided training and hands-on workshops related to Ground Station Development and Pico-Satellite Development. We have provided training to the students of different Engineering Colleges in Nepal as well as to the University of Peradeniya, Srilanka, and Institute of Space Technology in Pakistan.
In Nepal, we have conducted workshops at Kathmandu University, Kantipur Engineering College, Paschimanchal Campus, Thapathali Campus, Prithivi Narayan Campus, Kathford International College, and various other institutions.
Our main goal is to develop the workforce in the space industry in Nepal and we will continue to do so in the future as well.
ORION Space has also developed the PocketQube Engineering Model Kit which is based on the design of SanoSat-1. It has been used as a training material to train undergraduates of different colleges of Nepal as well as abroad. It has some more advanced payloads like a camera, accelerometer, and gyroscope which can be programmed independently by the students and set mission as per their requirement. The kit also contains LoRa and non-LoRa based communication chips for the communication.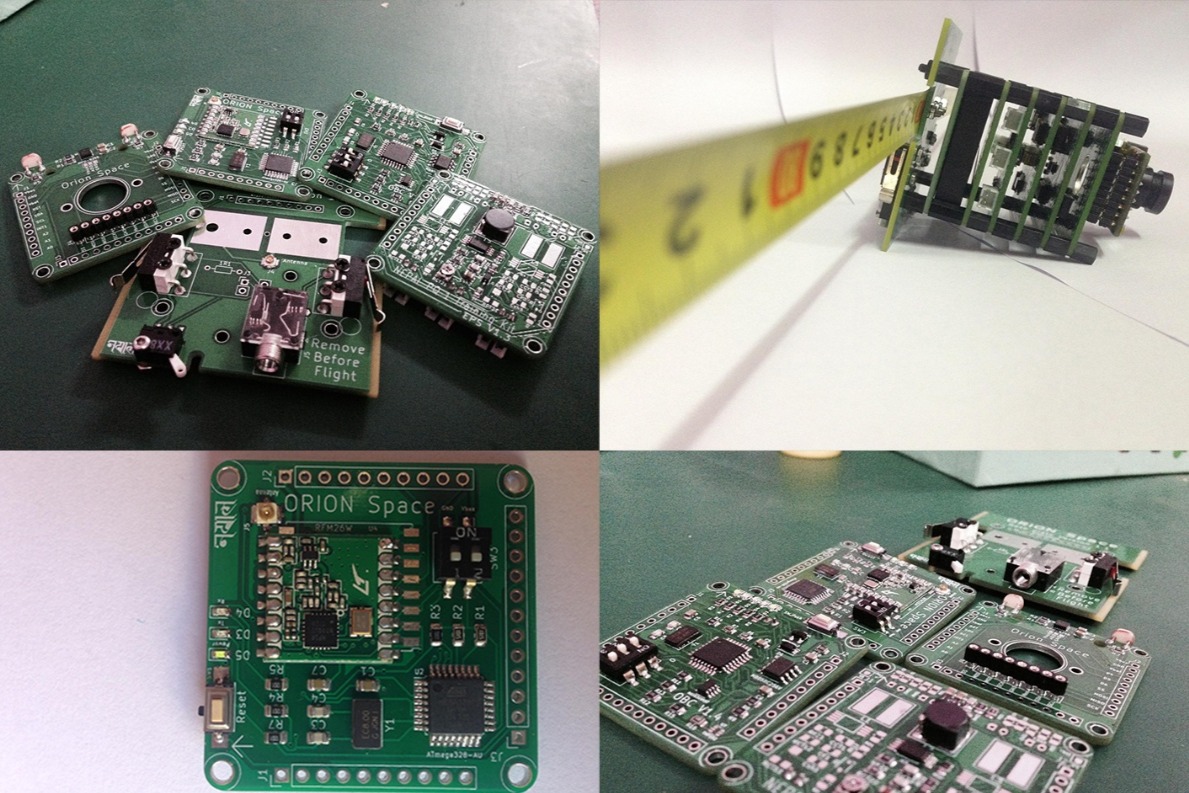 MEDIA
We have been featured in different national media.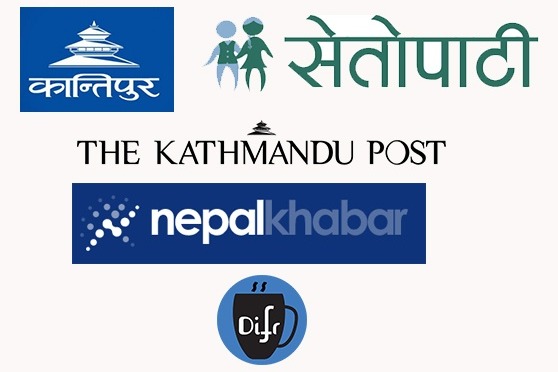 1.
Kantipur
2.
KathmanduPost
3.
SetoPati
4.
NepalKhabar
5.
Difr Podcast

TECHNICAL DOCUMENTS:
To get the brief  information about the satellite, please go through these links:
1. SanoSat1 Overview 
2. Transmission Protocols 

FOR DONATIONS ABOVE CHF 800, YOU WILL RECEIVE ON BOARD COMPUTER KIT OF NEPALPQ1 ENGINEERING KIT. 

Quick Info:
Satellite: SanoSat-1 
Launch Date: December 2020
Rocket: Falcon 9 (SpaceX)
Orbit: 500km (sun-synchronous orbit)

For our well-wishers and supporters in Nepal: 
You can also donate us via eSewa and Khalti in the following details.
9842066461- Jiten Thapa
9844782525- Saurav Paudel




Fundraising team: SanoSat-1 Team (3)
Rakesh Chandra Prajapati
Organizer
Raised CHF3,733 from 58 donations
Glattpark
Saurav Paudel
Team member
Raised CHF145 from 3 donations
Jiten Thapa
Team member
Raised CHF115 from 2 donations