Launching East Africa Energy Solutions
What is this GoFundMe about?
We're raising money over the next two weeks to launch East Africa Energy Solutions, an innovative social enterprise with the mission of bringing clean, affordable, and sustainable energy to the people of Uganda. Your support will enable us to reach one hundred rural households each with biodigesters while building our team on the ground, renting a warehouse, and covering the operational costs for the organization.
We have registered with the IRS and you will receive a tax-deductable receipt for your donations!
What is a biodigester?
Biodigesters take compost or manure and turn that waste into cooking gas and organic liquid fertilizer. 
What is the current situation in Uganda?
Over 90% of Ugandan households and schools rely on firewood and charcoal as their main source of energy for cooking. In the last 25 years, Uganda has lost over 63% of its forests, resulting in rising energy prices and droughts.
Women and girls are often burdened with the responsibility of walking miles to collect firewood. These trips lead to girls to miss school and make them vulnerable to sexual harassment as they walk alone.
The smoke from cooking over firewood has led to widespread respiratory issues for women who bear the responsibility of cooking. According to WHO "close to 4 million people die prematurely from illness attributable to household air pollution" in developing nations.
Families have to make a difficult decision between boiling their water for safety and cooking meals when firewood is scarce and charcoal is expensive. Waterborne diseases are the leading cause of fatal illnesses in children under the age of 5 in Uganda.
What is our solution? 
Biodigesters take what would otherwise be a family's trash and turn it into affordable, sustainable energy. Families that have been cooking on firewood will be able to cook over gas stoves and have excellent fertilizer for their gardens. Access to efficient energy will significantly improve the health, economic, and social well being of the people of Uganda and across East Africa.
Who are we?
We're three graduate students from Multnomah University's Master of Arts in Global Development and Justice. Our founder, Godfrey "Jeje" Nzirimu grew up in Uganda and has worked in nonprofits and youth development for the past nine years. As a team, we have a passion for fair and equitable access to sustainable energy that will fuel the development and future of East Africa.
We are incredibly grateful for all your support. Please follow us on Facebook and Instagram to stay updated on our journey.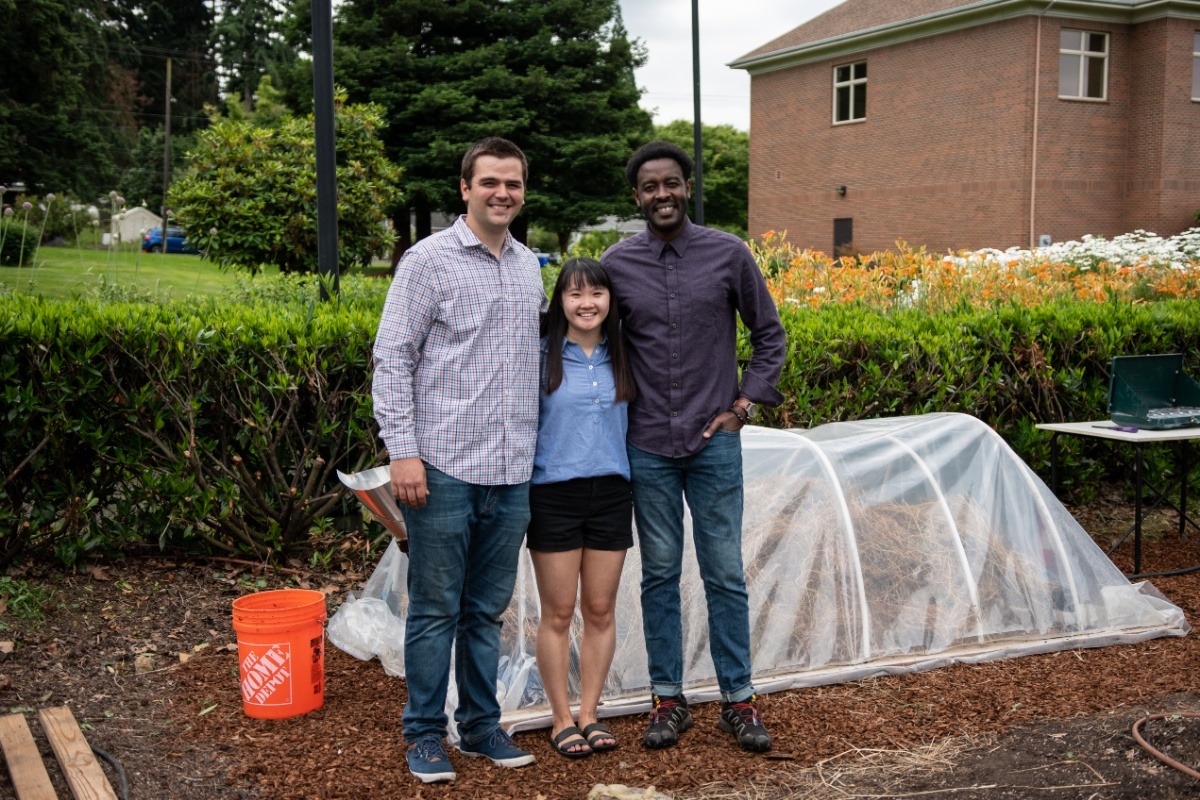 Fundraising team: East Africa Energy Solutions (2)
Joshua Burke 
Team member
Raised $1,605 from 20 donations
Nikki Humphries 
Team member
Raised $1,415 from 12 donations