Launch Pickleball in Japan
I think pickleball should be an Olympic sport. Don't you? To make it one, we need to spread the word accross the globle. Pickleball is a fun, social, addictive, physical sport that can be enjoyed by people of all ages and backgrounds. It brings people together, creates positive competitive outlets and gets people motivated to get fit and take on new challenges. But you already know this. We need your help to spreading the pickleball love to people all accross the world and Japan is one of the places where it will catch on like a wildfire. Will you help us?
All ages playing during our 2016 Japan Pickleball Trip
Japan is the perfect place for pickleball to see explosive growth. It has an agining population that plays racket sports like table tennis and badminton. Speaking of which, every indoor gym in Japan is already lined with badminton courts that are easily transferrable to pickleball. And people have enough time and money to enjoy playing sports. Pickleball is going to be big.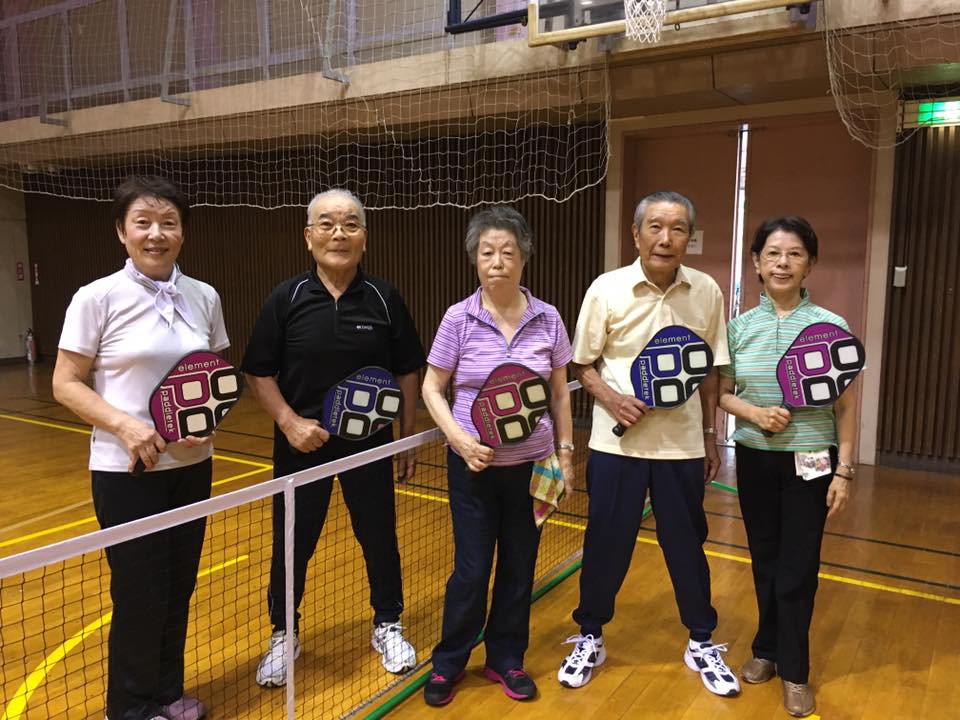 New players in Tokyo, Japan
Here is our current situation. We have two locations in Japan that consistently play pickleball, with another coming on board in January. The locations have around 15-20 players each that play at regular intervals. An additional three locations have played pickleball before but we haven't had the time or the funding to continue supporting them so they don't have any balls or paddles. Most importantly, they don't have someone there to explain the rules, coach, teach etc. which is what will get people playing.
Local players with the 2016 Japan Pickleball Trip group
We need to get the Japanese pickleball snowball rolling. Your money is vital to that and it will be used in the following ways:
·      The members of the
Japan Pickleball Associacion
need to travel around the country doing clinics and demos teaching people the game. We need to pay our transportation costs and rent court space. This is by far the most important factor and where a majority of the money will be used.
·      We will place paddles and balls in the locations where we have done clinics and demos so people who don't have paddles yet can play. We need money to purchase this inventory as well as paddle companies to sponsor us.
·       We need to register the Japan Pickleball Association as an official non-profit sports organization in Japan. The registration fees cost around $1500 US.
·      We will put together local tournaments and a Japanese national tournament to coincide with our annual
Japan pickleball trip
.
We need your help to make this happen. For donations above $25.00 you will receive a free Japan Pickleball T-Shirt!
Japan Pickleball Association Team making it Happen!!!
Save
Organizer
Daniel Moore
Organizer
Colorado Springs, CO