1st Gen College Inspiration Tour
This summer, the Mission Graduates' Parent Partner Program hopes to inspire future generations on our First-Generation College Inspiration Tour, taking 100 families to visit colleges around the Bay Area and the Google headquarters in Mountain View, demystifying careers in the technology industry, and encouraging families to dream big.
Tour destinations will include: 
· UC Berkeley (April)
· Stanford University (June)
· San Francisco State University (June)
· Google Headquarters in Mountain View (June)
At these destinations, students and families will be able to hear directly from other first-generation students with similar backgrounds who have achieved the college dream. Families will experience firsthand a possible future destination for their children. This critical work helps broaden the horizons of a group that often does not have the resources to leave the Mission neighborhood.
Mission Graduates
 is making college a reality for Mission District youth and families. Within Mission Graduates, the
Parent Partner Program
 works with parents and schools in San Francisco to build parents' capacity support their children's academic success and their path to college. Not only supporting students' path to college through academic and college access support, Mission Graduates ensures families can realize a better future for their children.
We need your help to ensure more families from the Mission feel college and career are within reach!
$25 – Send one family on a campus tour to meet Latino students realizing their potential
$50 – Send one family to college and one family to the Google campus to paint a fuller picture of the future
$100 – Send one family to all four tour destinations, helping them gain a wider understanding of what is possible
$500 – Sponsor a trip for 25 families to your alma mater to help envision their students walking across the quad one day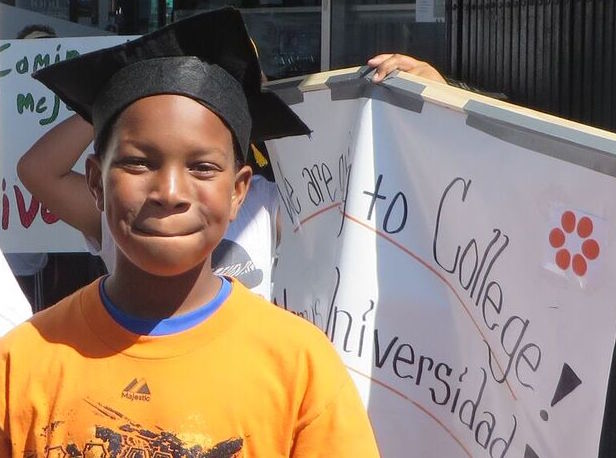 Show your institutional pride in the note field of your gift! Give us a "Go CAL", "Go Stanford", "Go Gators", or "Go Google" and we'll see who'll come out on top!
Not from any of these institutions? Help inspire our families by letting us know your path to success!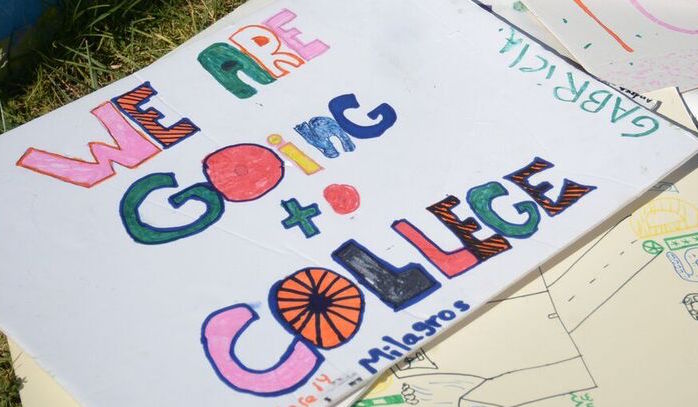 For students, the goal of going to college becomes much more real and attainable once they have actually visited a campus and talked with current first-generation students to see their path to college.
For parents, it can be reassuring to learn firsthand about all the resources and sources of support offered by these institutions. Parents gain additional inspiration by meeting students that represent what their children could be doing 5-10 years in the future.
By contributing and sharing our campaign you're helping students and parents make university a dream within reach.