Davie's Volcano Cycling Challenge
3 Volcanoes.  3 Days.  1 Bicycle.  Education, Volcanoes & Tanzania!
On the 19th-21st May I will be attempting to cycle up the highest road on three volcanoes in the Canary Islands (Teide, Tenerife; Caldera de Taburiente, La Palma; Pico de las Nieves, Gran Canaria).  These three climbs require over 100 km of ascending, height gains of over 7 km, and average gradients of 6-7%.  This will be the hardest thing I have ever done by a long shot!  Indeed, La Palma is the world's steepest island!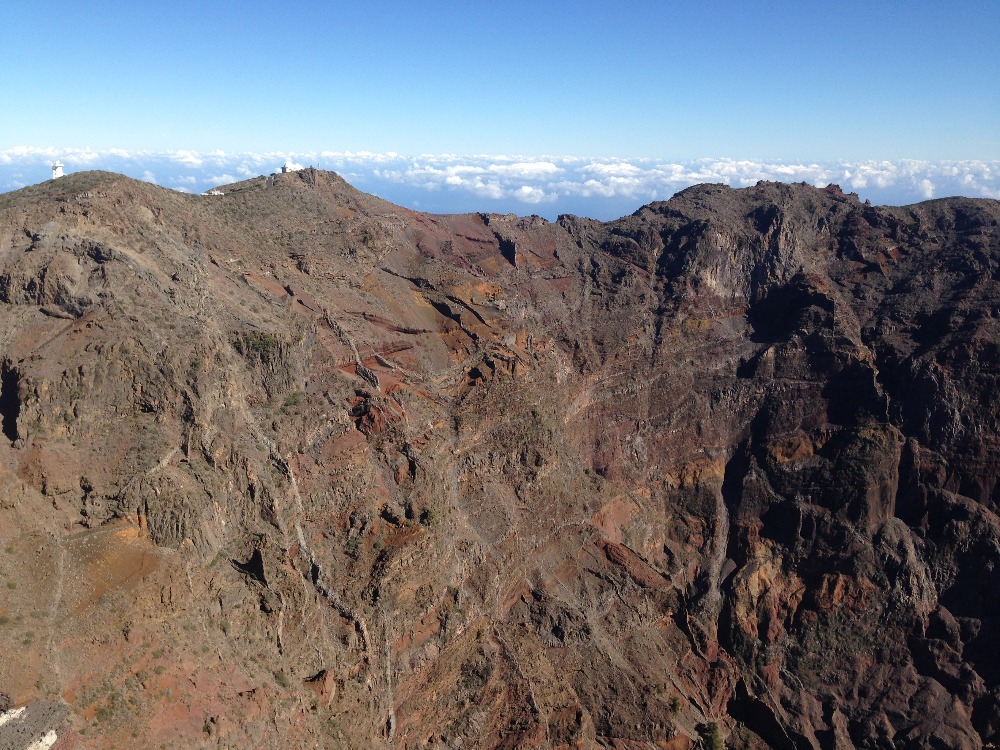 Caldera de Taburiente, La Palma
I am raising money, not for a traditional charity, but for
the students of the University of Glasgow Tanzania Expedition
.  Why should you donate money to this cause and not some greater good, especially when it involves me combining and "enjoying" my two passions of volcanoes and cycling?!  Well....
The University of Glasgow Tanzania Expedition will take place in June 2015 and will consist of a team of 13 Glasgow students and 2 academics (including me) who will be working alongside a group of students from the University of Dodoma to study the unique Ol Doinyo Lengai volcano:
GU Tanzania Expedition Webpage
GU Tanzania Expedition Facebook
This collaboration will provide a rare opportunity to study the unique eruptions of the volcano, and for the two universities to exchange knowledge and establish good relations for future co-operation.   The data we collect will be used to better understand the volcano's history and
inform hazard strategies
in the region.  We will be working closely with local geologists and the local community to achieve this.  
We will be teaching the local students about the geology and funding a learning experience they wouldn't normally have access to
.  We strongly believe that a
little education in the right place can achieve just as much as "big charity"
, where funds don't neccessarily go where needed.
The Team: inappropriate cold weather training!
The students are working tirelessly, on top of their studies, to raise money for the expedition.  They are paying not just for themselves, but also to fund a Dodoma student each.  This sponsored cycle is my attempt to help them out in some small way (
I'm not raising money for me...I will pay my own costs
).  Any donation you make will greatly help the success of the expedition: not only will it directly benefit the local community, it will also be a life changing experience for
all
the students involved.
This will also mark quite a feat for the formerly fat pie that I was as a youngster....!
Organizer
David Brown 
Organizer
Glasgow, Scotland, United Kingdom