The Landon Dawley Fund
As Friends and Family, we are reaching out to the community for support for two loving parents, Jerene Boudreau and Dan Dawley, that have to do what no parent should ever have to. On December 9 th , 6 month old Landon Thomas Dawley passed away suddenly. He was the happiest little baby boy who's smile would light up an entire room. His laugh would stop anyone in their tracks and melt their hearts, and his bright smile and charismatic personality were only matched by his love for food and his chunky thighs. Landon loved nothing more than his tubby time each night and being silly and laughing with his mom and dad.
Landon loved hanging out with his family and friends and being the center of attention for them, providing so much joy for everyone around, he was a cherished son, grandson, and nephew. So many people enjoyed seeing the many pictures and videos posted daily of this beautiful little baby, whether it was of his infectious laugh, a family outing, or one of his latest from the "Lando the Elf" series, and it showed his parents deep love for him as well. He was the sweetest little boy that changed his parents lives forever and made them better people than they ever thought they could be. Landon's life was cut tragically short, but he has a wonderful story of love that began with two great people.
Dan, the youngest of three boys, was born and raised in Revere, MA, where he, as well as his family, still live. Dan and his brothers grew up playing Revere youth sports where their dad, Brian, was extremely involved with coaching, especially down at the St. Mary's field. Jerene grew up in Wilmington, MA alongside her older brother. She was involved with dance all throughout her childhood. She also was always a lover of animals, especially her own dogs and cats.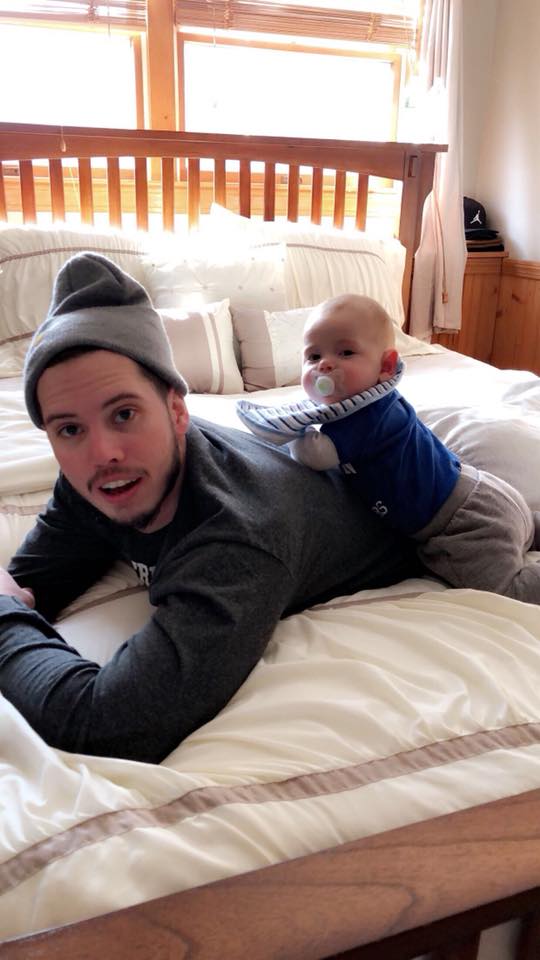 They both attended UMass Dartmouth, where they would meet and connect shortly after graduating. The connection was instant, real, and clear to all, they both had finally found "the one". Seeing in each other that they were both loving, hard working people with a strong sense of family, brought them even closer. In May 2016, Jerene began an accelerated Nursing program at Salem State University. Shortly after in the Fall, they found out that baby Landon was on the way! Jerene being a smart, strong, determined woman, managed to finish nursing school and become a licensed nurse all while pregnant and raising Landon. More than her skills as a student and nurse, she is also an exceptionally good mother. Dan, an amazingly hard worker and supportive partner, took to being a dad so swiftly and naturally. From the moment of his birth, Landon has been showered with love. He always has the undivided attention of his parents, and quickly became the most important part of their family. They always referred to Landon as their little buddy, and did everything with him. Please help us to lift some of the burden of the unexpected funeral expenses at this extremely difficult time.
Thank you.
Landon Thomas Dawley                  June 8 th , 2017-December 9 th , 2017
Organizer and beneficiary
Jak Patchen Letien
Organizer
Revere, MA