Land Based Jawns Earthseed Workshop Series
peace and blessings community and beyond.

Land-based Jawns is an organization rooted first and foremost in spirit and the spiritual practices of our ancestors. We feel called to provide education and training to Black women on agriculture, survival + self-defense, carpentry, and self + community healing. Our work and training is guided by many of the skills and lessons highlighted in the Parable of the Sower series by our beloved ancestor Octavia Butler.

In addition to learning to survive in this ever-changing world, we believe it is necessary and critical for our communities to heal from the trauma of white supremacy and capitalism, and begin to rebuild our relationships with our human and non-human kin as well as the land. We want our communities to thrive.

Black women are an integral part of our community well-being and our collective liberation.

i also want to honestly share with you where the idea and inspiration for this project came from.

in december, my church did a congregation-wide read of Octavia Butler's Parable of the Sower. that book did something to me. it stirred something. as a friend stated, it was like she planted seeds by writing that book. well the seed that was planted in me went into immediate germination and quickly bloomed. i couldn't have a conversation with someone without talking about how we need to "stay ready so we ain't gotta get ready." it became my motto. 

in april of this year, my dad and last living parent unexpectedly transitioned out of this realm and into the next one. while continuing to process of the trauma of losing him, i have spent much of this season working on myself via therapy and re-connecting with the Creator and Mother Earth. it has been a journey and i am still very much feeling the effects of grief and loss. pushing to find strength and motivation to keep going.

much of that motivation has been a deep love of and care for my community. a whisper ever persistent in the voices of my momma and daddy encouraging me to keep living, to keep loving, and to keep fighting the system that stole both their lives. black folks have had to find ways to survive and thrive in this country despite the obstacles thrown at us since we were forcibly brought here. that is nothing new to us. our ancestors fought and survived, and experienced much joy along with the pain. i think our present generation has lived with a bit more comfortability than our ancestors did, though. that's not to deny our present day struggles at all. but this summer, shit really hit the fan for the world to see.. and i think many more of us were forced to at least acknowledge the systemic oppression that black people repeatedly face. many people were newly radicalized to fight for our liberation. many of us developed, for the first time, a shared vision of love and unity and black survival and black thriving. it has been so beautiful to witness the mass awakening we seem to be experiencing.

i've also been frightened by seemingly never-ending structural violence and mobilized as a result. through conversations with family and friends, through seeing black folks in this country erupt into righteous frustration and anger, through experiencing my own devastating loss, through the shock of a pandemic, and probably most significantly through the hateful and deliberate actions of white supremacists in texas and kenosha, i was moved to put into motion these ideas that had been twirling around in my brain for the past seven or so years. 


starting with myself. 


i had/have been putting in a lot of work to heal my heart after losing both of my parents before the age of 30. i needed to work through this gaping hole i feel. i needed to understand the issues i have around abandonment and a need to be "loved" and how these  spill over into my personal relationships. i had to understand where my insecurities were stemming from. i had to deconstruct all of these stories i was telling myself in my head and separate them from reality. i did and am doing the work of healing myself.

i also continue to recognize the importance of extending healing to my community. sharing the tools, resources, and knowledge i have gained so that we can grow collectively. these tools and knowledge include: black folks history with the land, techniques for land-based living, self-defense, the spiritual and healing power of growing and eating our ancestral food, and the power of spirit and spiritual practice to heal our relationships with each other and the land.

this summer, i got to farm full-time. the land has held me. and is healing me. and is healing and nurturing southwest philly. we have weekly thursday farm markets where we get to work with two youth from bartram's village and interface with our community. this experience has been so encouraging. hearing reports of exactly how people cooked a thing we grew. or to see black folks attend a cooking demo on bitter melon.  folks' surprise at how this funny shaped fruit can be cooked up in a dish so flavorful has been the kind of thing that brings me joy. and it's also what is bringing literal physical and spiritual healing to our people. the power of growing your own food, connecting to your food, and eating your ancestral and cultural foods is incredible. through these processes, we build relationships with the plants, the soil, the dragonflies, with God, and with our loved ones who have passed on.

i also began learning more about and practicing self-defense in multiple forms.

these steps and actions taken in my personal life led me to start seriously brainstorming and planning land based jawns. i believe all black women should have a basic set of skills related to agriculture, survival, self-defense, and wellness. as my homegirl says "everybody should know how to do everything." and that's not to say that everyone has to be an expert in everything but we do need some basic understanding of these things if we mean to not only survive but thrive in this world. i think about how growing up in philly i knew very few, if any black women and girls who were "land-based," meaning they connected with nature in a spiritual way. i still remember when my mom sent me to the woods for camping with my mt airy girl scout troupe. yo. spiders crawling above my head, weird sounds outside our tent-cabin. living outside and off of the land was so foreign and uncomfortable to me because i had lived my entire life up to that point in a densely populated city.

Land based jawns is for the philly women who never got the chance to connect with and recognize themselves as a part of nature. the ones who weren't exposed to what it means to live in right relationship with the land. for the ones who are curious and interested in how stepping away from the concrete sidewalks and the hustle of city life might foster healing and spiritual growth.

LBJ was created to support the various types of healing that we want to see in our Philly communities. Healing from the wounds of white supremacy, healing in our relationships with each other, healing in and through spirituality, and healing in our relationships with the land and Mother Earth. Land Based Jawns also very explicitly seeks to support Black women in developing the tools and skills to be self-sufficient and build self-sufficient communities, in addition to facilitating the healing work we want to happen in our city.

The primary project that funding will be used for is the Earthseed Skill Share. Earthseed is a community in Octavia Butler's Parable of the Sower. This community focuses on survival, spirituality, mutual aid, and rebuilding and reshaping their relationships. They practice and emphasize the importance of agriculture, carpentry, education, and community support. The Earthseed Workshop Series is a four month training where we highlight and hone in on these themes and skills.

The goal of Land-based Jawns is to provide Black women with skills to live off and live in right relationship with the land. We hope to provide women with tools to address challenging emotions and facilitate collective healing from trauma and white supremacy in their communities. Over the past seven months, we've seen the country erupt into mass protest and resistance against police brutality and systemic violence. This project is necessary because it combines so many elements and tangible skills that can help Black women survive the threat of violence and continued systemic oppression in this city and country.


Will you support our efforts to build and support a land-based community of Black women in and around Philadelphia?


Please visit our website for more info on our org and mission: www.landbasedjawns.com
Visit our instagram for videos and tutorials on some basic survival essential considerations as well as an introduction to using a compass and shelter making: www.instagram.com/landbasedjawns
If you are interested in investing in our work more consistently, please email us at [email redacted] 

much love.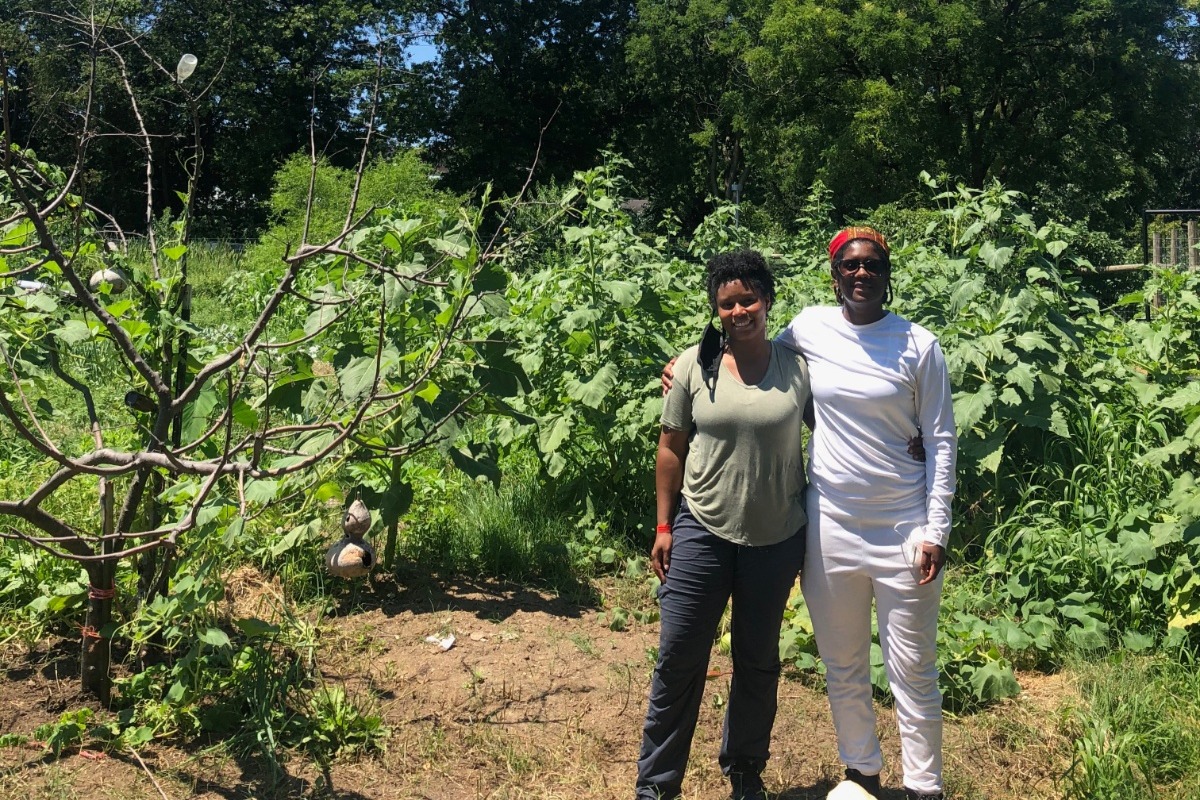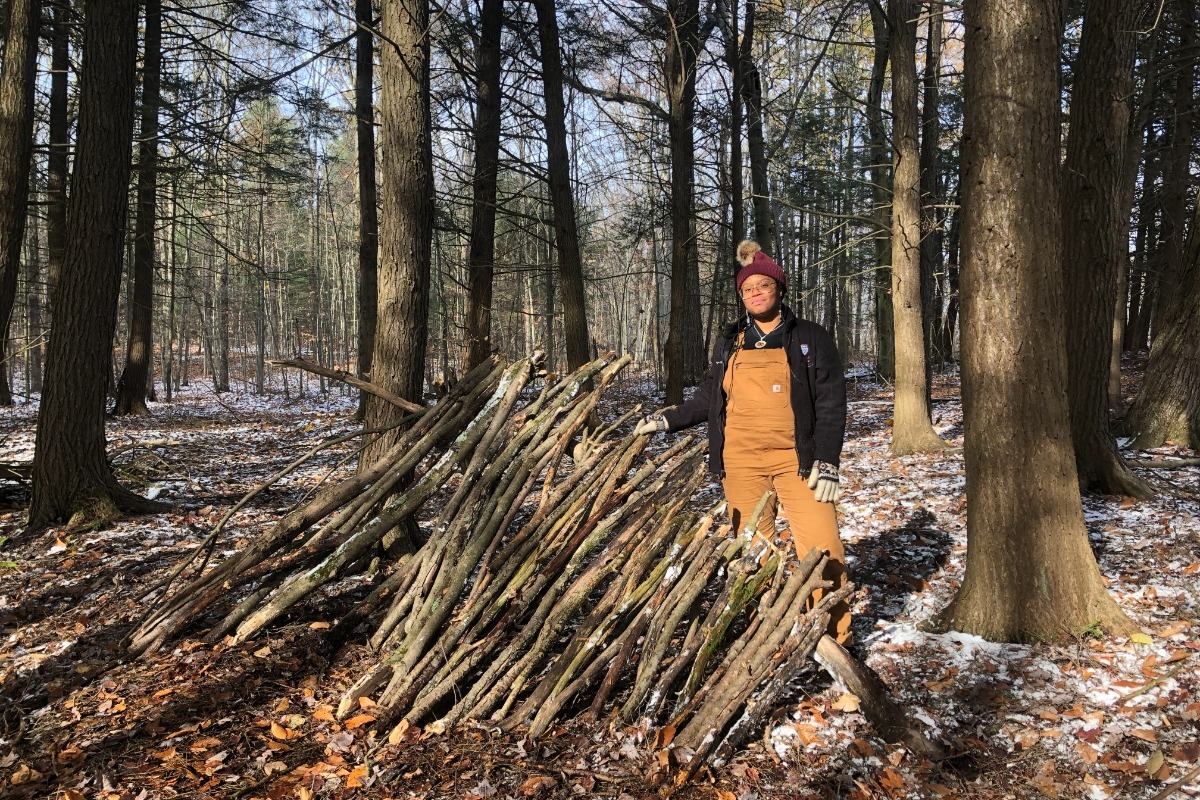 Organizer
Ashley Gripper 
Organizer
Philadelphia, PA
#1 fundraising platform

More people start fundraisers on GoFundMe than on any other platform. Learn more

GoFundMe Guarantee

In the rare case something isn't right, we will work with you to determine if misuse occurred. Learn more

Expert advice, 24/7

Contact us with your questions and we'll answer, day or night. Learn more