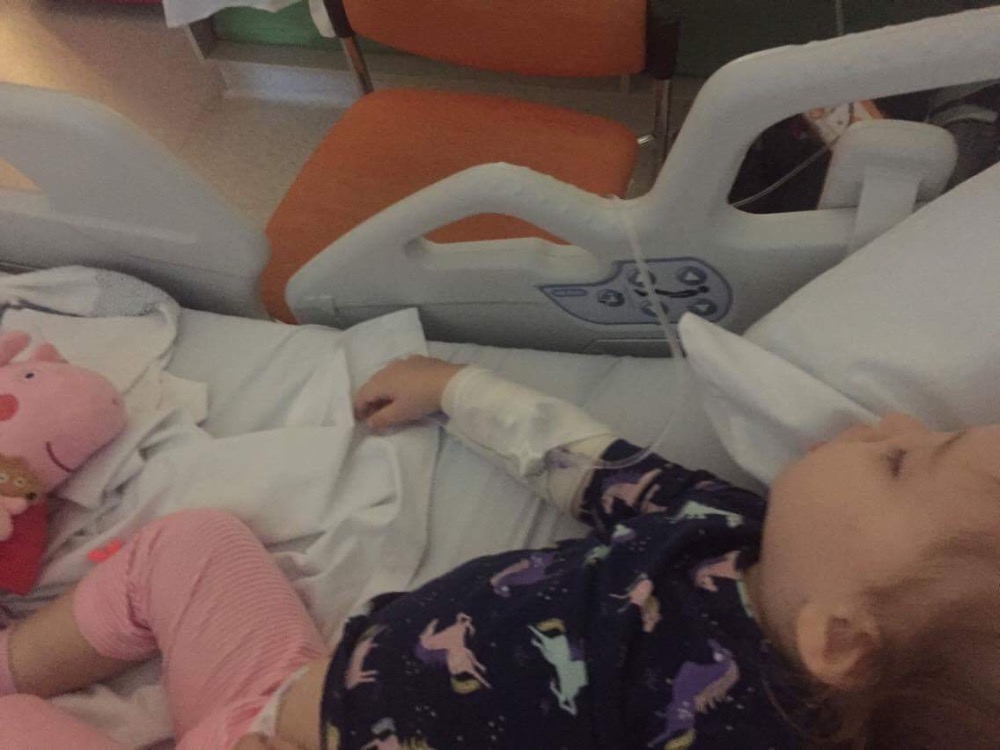 On Thursday the 22/6/17 my sweet little baby girl Lailah (2 years old) was diagnosed with leukaemia and our lives were turned upside down in an instant, rushed to lady cilento childrens hospital in Brisbane and put on hourly observations, hooked into a cannula and on a monitor. blood tests, lumber punctures, bone marrow test, bone sample taken from her hip, x rayed, blood transfusions, platelet transfusions, 2 surgeries in 24 hours and a chest port installed (just to name some of the things our poor girl went through). Countless medications and 4 chemo treatments in a 7 day period, very little sleep for everyone involved and an emotional roller coaster everyday. Finally Lailahs body is starting to balance out a little bit but the road to remission and a healthy future is a 2.5 year journey and a very expensive one. Due to the on going treatmeant required and high level of care Lailah needs as she is ranked in the high risk category due to her white blood cell count (hers was 220k and normal is 10k) she will have to remain in Brisbane at the Ronald McDonald House for the foreseeable future with my wife/her mum Kelly, but hopefully she will be aloud home once the doctors are happy she can continue as an out patient.
This creates a rather chaotic life for our other daughter (Ella 5) who is staying with family for the most part, unable to see her mum and sister for most of the week and only seeing me (dad) for a few days here and there. We have ongoing costs of medications, countless trips from Brisbane to Gold Coast for me and Ella, if I stay at the Ronald McDonald house I have to pay per night and for the hardest financial sting is Kelly cannot work while Lailahs treatment is ongoing. So thanks for reading and remember everything and anything will help us out. We are truely grateful to our family and friends so far with all the support and well wishes.
Please also remember if you ever have the opportunity to give blood that we have hospitals filled with sick kids who are in desperate need of blood. Your blood can help save lives. 
Thanks again.
Andrew
Organizer