Relief for historic Louisiana flood
I am a real estate agent in Baton Rouge, La. I  flew home Saturday from one of the most motivational events I have experienced...into abslute chaos in my home state of Louisiana. The national media hasn't been able to convey the magnitude of the devastation as it exists. Over 20,000 (let that sink it) have been rescued (not displaced) and more people are being evacuated as the waters out of the homes and into the waterways.  Not only have their homes flooded...but also their vehicles making life very difficult.
There is a need for
SO
much immediately and Red Cross and other organizations are doing an amazing job getting those supplies together. Witnessing our community come together after so much turmoil is beyond amazing. We will rebuild. Over 92% of one parish (counties in other states) was flooded and big swaths of others that were NOT in a flood zone. This fund is to assist with the rebuilding of peoples lives. There will be a 
heavy
financial burden for so many and this fund is designed to help  employees, their families, clients, and the community in the following areas:
Demolition
Mold remediation
Contracting the new build
Household items
Perishables
Baby clothes
Diapers
Basic sanitary needs
Medicine
Advances needed for construction work until insurance can kick in.
Medicines
Arrangment for pets
Temporary lodging
Thank you for your support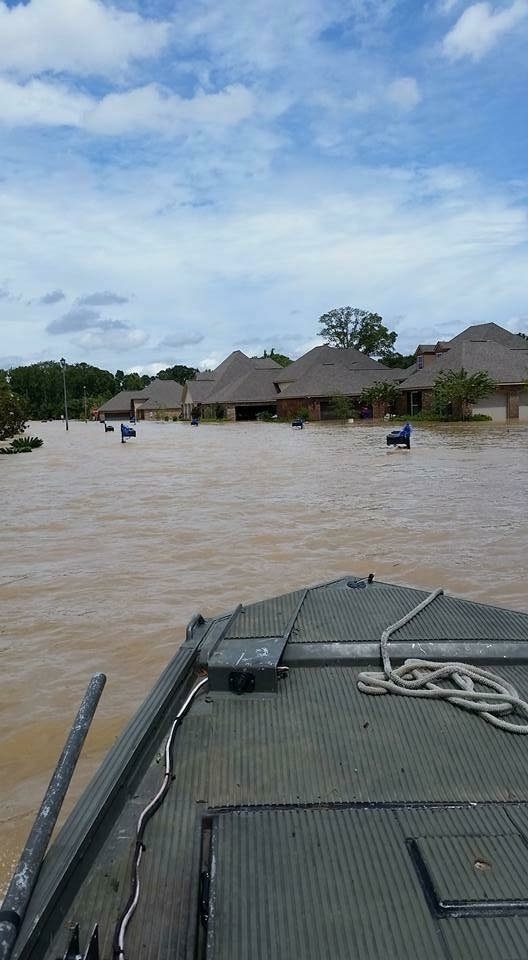 One of my employees home NOT in a flood zone.