Volunteer Trip - Ladakh , India
I manage a program in Regina, Saskatchewan called Ehrlo Sport Venture. Our program aims to remove barriers between youth and participation in sport. Ways we remove barriers are by provinging free sports leagues for youth ages 8-18, providing equipment, transportation and even meals. We are able to provide this much needed serice through support from people and business's in the community as well as through our equipment lending library. People donate their used equipment and we rent it out to people much like a book from a library or we use it to run leagues, such as our Outdoor Hockey League.
The Outdoor Hockey League provides free hockey equipment to all the players in the league and gives youth a chance to play a sport that is unattainable for many familes.
This is where our friendship with a village in Ladakh, India was formed. We have been sending small amounts of extra gear over to this village so that the people of this area can also reap the benefits of hockey. Who would of guessed that some used equipment from Regina, Saskatchewan would now be playing on the highest rink in the world in the Himilayas. Says a lot about the power of sport!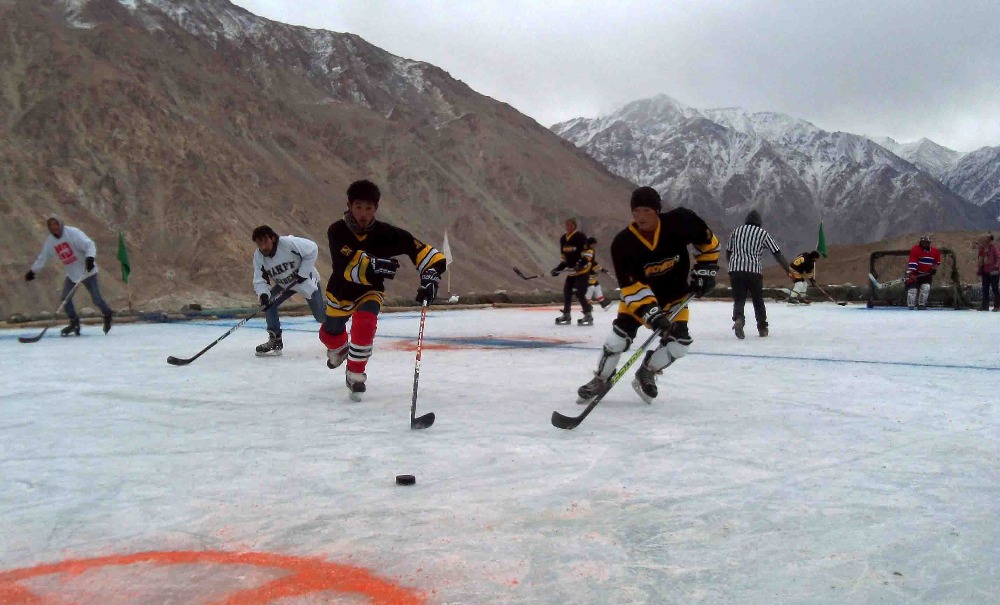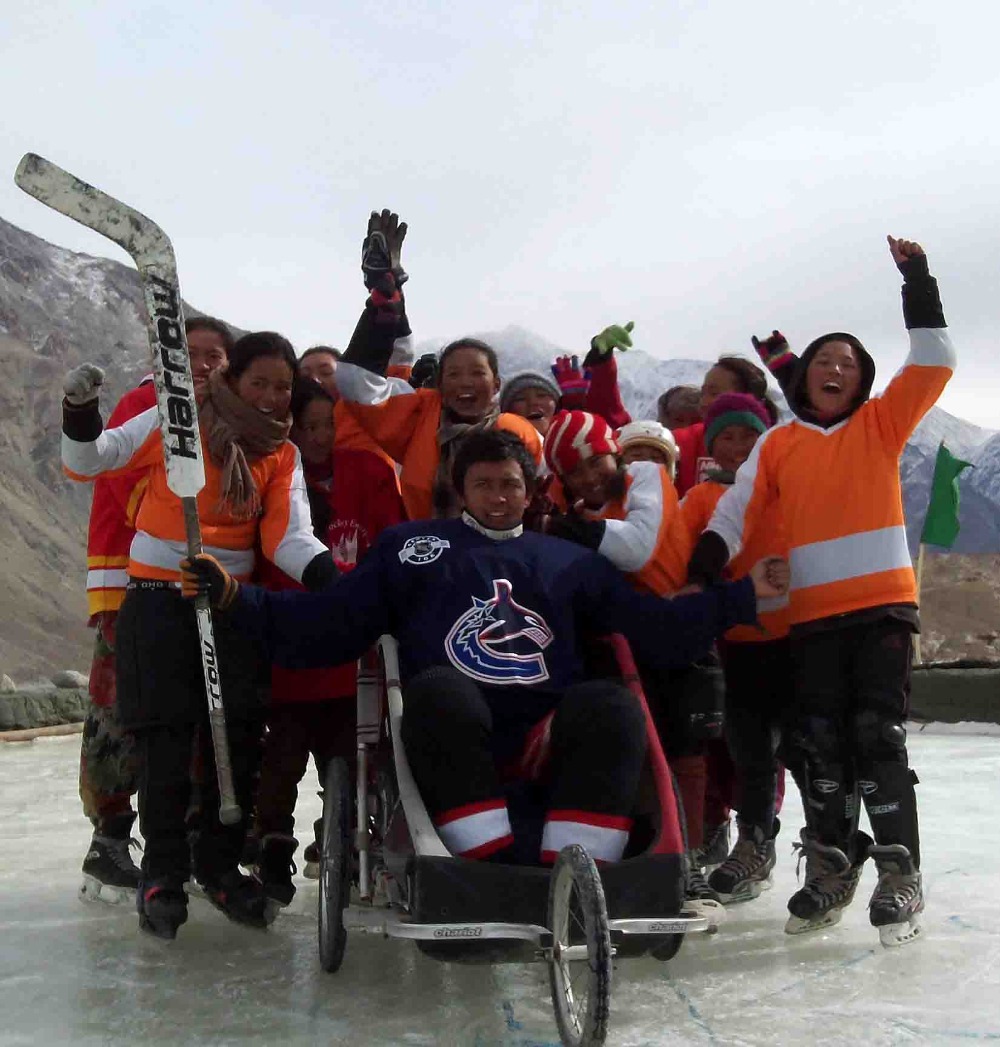 This area has seen a drastic increase in the numbers of young people suffering with addictions. The young people of this area are caught in between their traditional culture and the westernized society that has crept its way into many cultures. They are feeling like they have lost their sense of identity and many are turning to substances or suicide. The police in the area along with CHIA International and Help Inc ( two local Indian organizations) are starting their first ever addictions treatment camp centered around hockey. Hockey will be used as a tool to teach not only life skills but to help re-instill a sense of identity among these young people and give them a sense of belonging. 
Working with the Ranch Ehrlo Society and Ehrlo Sport Venture programs I am going over to bring more equipment to try to equip as many of the 48 young people in the addictions program as possible and bring with me some of the knowledge that I have gained working with such a great organization that works with addictions ( among many other things) for the past six years.   
http://www.ehrlo.com/
I am hoping to raise enough to cover my flights, visa and the cost of bringing some equipment with me. Since I am aiming to go to India from Dec 22-Jan 7 there is only a month until the camps take place if I do not reach my goal the money will either be donated to Chia International or towards this trip for next Christmas when there is a little more time to fundraise.
Jullay,
Amanda 
PS - Here are some videos to really give you an idea of thisregion of the world and what hockey means to them.
https://www.youtube.com/watch?v=wpa2dUJi9HE
https://www.youtube.com/watch?v=GCkP0hZbylY
https://www.youtube.com/watch?v=I5lbVPtKra8
https://www.youtube.com/watch?v=E2qff_8bR9U
Organizer
Amanda McConnell
Organizer
Regina, SK