Please Help With Cain's Surgeries
Hi Everyone,
My name is Cain and I am a very loving 8 year old dog. I have always been a very healthy dog, I get all my shots and even get my teeth cleaned. My mom takes great care of me, but I got sick in December 2014 and everything started to change.
See on December 3, 2014, I was diagnosed with a Mast Cell (cancerous) Tumor. My mom found a lump on my hip and took me in to the Vet at Banfield to have it looked at asap. The vet took a biopsy and it came back cancerous. My vet Dr. Ravi was able to preform surgery and removed the tumor. We thought we were all good and went home to heal. However that was not in the cards for us and that's when everything started to go wrong.
After surgery I had six follow up appointments due to popping stitches, fluid build up and placing a drain. I finally got my all clear on January 4, 2015 and I was finally healing up nicely. After a couple of days I began to get my playfulness back as well as my energy. However that did not last long....
On Monday January 26 while jumping up on the couch to snuggle I broke my CCL (ACL in Humans). My mom rushed me to the vet at Banfield to find out I would need another surgery, a TPLO. We also found out our regular vet was not able to perform the surgery so we were referred out to Blue Pearl. Blue Pearl is an Emergency and Specialty Vet here in Tampa. My mom got the earliest doctors appointment she could set for Sat Jan 31st.
However on Thursday morning January 29, I fell really sick and had to be taken to the emergency vet at Blue Pearl. They were able to stabilize me and then had to check me for any new cancer. They performed an ultrasound, blood work, xrays, even a biopsy of my spleen. They were all reviewed and showed all my internal organs were clear. They also found I had two new small lumps that would need to be removed as they were too small to biopsy. One on my belly and one on the leg with the broken CCL. Once the er doctors were sure I would be ok, they sent me back home to wait for my other appointment.
On Sat Jan 31st, I saw the Orthopedic Doctors and they decided I did need surgery asap to remove the two small lumps and to repair the knee (CCL). The doctors did not want to wait and I went immediately into surgery on Saturday Jan 31st. The surgery went well, my knee was repaired and the two small lumps were removed. Dr Salas sent them off to be tested to see if they were cancerous. I am now at home resting and hopefully finally healing up! The vet said I should make a full recovery and get back to my playful and loving self soon.
Unfortunately though my mom is disabled and had no choice but to charge these surgeries on her credit cards to save me. I maxed out her Care Credit account so the last surgery (TPLO) had to be paid by another credit card. The total for all the surgeries and vet visits is around $5800 all in the last two months. My mom is not able to work from breaking her neck in an auto accident and the many complications that came along with it. See I was there for her through all her surgeries and recovery. I did my best to help her heal and recover. Now my mom is trying to do the same for me. So she is now in need of help to cover my vet bills. We are asking for any help no matter how big or small. If its possible for you to help us pay my vet bills we will be forever grateful. She is attaching the vet bills below so you can see them. The vets information for both of the vets that treated me are on the bills as well. So please even if its only a dollar, every dollar will help. We will be posting updates on my progress and recovery. We greatly appreciate any prayers, shares and donations towards my recovery and vet bills. 
Thank you and Sincerely Yours,
Cain and his Mom Amanda
........................................................................................................................
This Photo is right after Cain's first surgery on Dec 17, 2014. This was the cancerous tumor removal.
This is my proof of ownership of Cain and the GoFundMe page as requested by donators. Photo taken on Feb 19, 2015.
This is invoice #83556 from Blue Pearl for Cain's TPLO surgery with two tumor removals and biospy's. This surgery was done on Feb 1, 2015 as an emergency and totaled $3661.95. Dr Salas was his surgeon at Blue Pearl and the two biospys came back clear. This bill was paid with my Discover Card as I had maxed out my Care Credit Account.
This invoice #83310 is from Blue Peral on Jan 29, 2015 and totals $1173.42. This was an emergency vet visit as Cain was extremly ill and need help to stabalize him. They were able to stabilize him and then checked to see if his cancer had come back. A spleen biopsy was taken and came back clear. This invoice was paid by my Care Credit Account and will go to 26.99% if not paid in full by May 29, 2015.
This invoice #329558 is from Dec 17, 2014 from Banfield and was Cain's first surgery to remove the cancerous tumor. This invoice was paid by my Care Credit Account and will go to 26.99% if not paid in full by Nov 2015.
There are 7 other small invoices that are from the followups to the first surgery at Banfield. Two for restiching the incision, two for draining the incision site, one for placing a drain, one for the biospy of the removed tumor and then one to removal the drain, stiches and staples. All these smaller invoices were also paid for with my Care Credit Account and will also go to 26.99% if not paid by Nov 2015 too.
Continuation of the above invoice as I could not get the whole invoice to fit in the GoFundMe picture box.
This is the incision from Cains first surgery on Dec 17, 2014 to remove the cancerous tumor.
This photo is from Cain's second surgery to repair his TPLO and two tumor removals. This incision is from one of the lumps that were removed for being suspicious and possibly new cancer. This lump came back clear and cancer free!
This photo is also from Cains TPLO surgery on Jan 31, 2015. We picked him up on Feb 1, 2015 which is why its dated a day after surgery. This incision is from the repairing of the tendon and meniscus.
This photo is also from the TPLO surgery on Jan 31, 2015. This belly incision was from the removal of the second suspicious lump. It also came back clear and cancer free!
The next couple of photos below were taken after each surgery. They are of Cain resting.....
Cain enjoying the cold tile
Cain and Judah resting (Judah is Cain's and Able's Dad)
Cain and I
........................................................................................................................
I was also asked to place photos of Cains life before all the surgeries that started in Dec 2014. Cain was very healthy and happy before the surgeries.
Cain enjoying the sun and a afternoon walk with Able
Cain playing with momma on the couch
Cain Loves to lay in the sun and sleep
Cain being his silly self
Cain weighs 67 lbs but thinks he is a lap dog and loves to sleep on mommas lap in the recliner.
Cain and Able cooling off after a nice walk.
Judah and Cain snuggling on the couch (Dad read it again)
Cain enjoying streaching out on the couch
Cain and Able LOVE car rides in mommas truck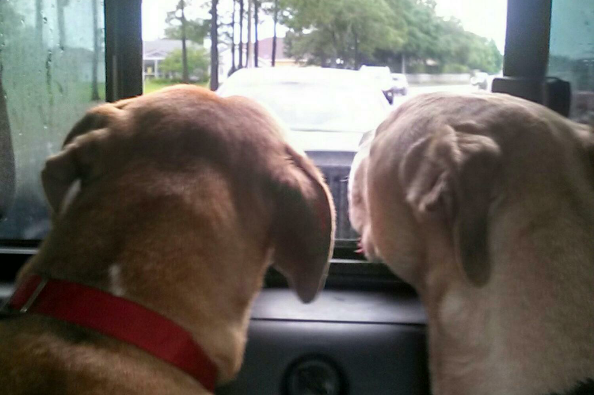 ........................................................................................................................
These photos are of Cain and Able through the years
This is a photo from the day I got Cain and Able home
They were checking out the house and playing with each other. They are litter brothers and are inseparable.
Tiny Cain trying to learn to stand on tile
Cain, Able and Me in December 2006
Baby Cain and Able Dec 2006
Judah snuggling with Cain and Able as puppies Dec 2006
Cain and Able playing Dec 2006
Cain and Able playing in my lap
Cain and Able asking to go outside
Cain being his goofy self
Cain just being cute
Cain and Able playing March 2007
Cain and Able at the dog park in 2007
Family collage of Cain, Able, Indy and Zero
Cain and Able wanting our dinner
Cain and Able sitting pretty for treats
Cain and Able wanting bones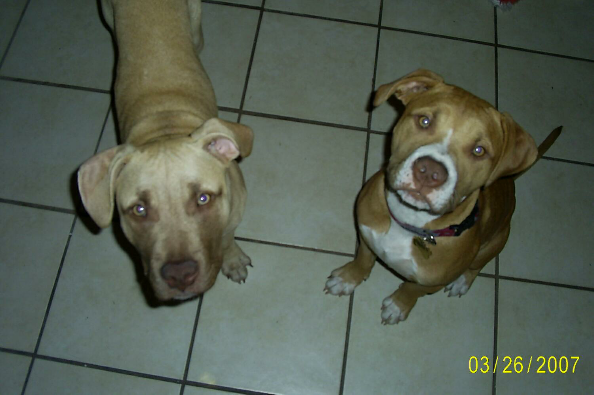 Cain eating his bone
Me snuggling with Cain
Cain and Able (The date is wrong on some of the photos)
Cain and Able playing on the couch
Cain cooling off after coming in from outside
Cain enjoying his gaint bone
Cain and Ables First Birthday Sept 29, 2007. They are checking out thier cake.
Cain and Able getting thier doggie birthday cake
Cain and Able snuggling with me on the couch
Cain and Able snuggling together on the couch
Cain asking if he can help me cook and Able watching to see if I drop something
Cain snuggling with me in the recliner
Cain and Able playing on the couch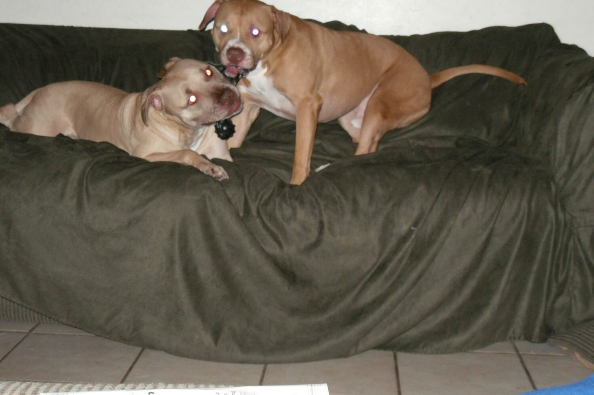 Cain and Able playing tug a war on the couch. Tug a war is Able's favorite game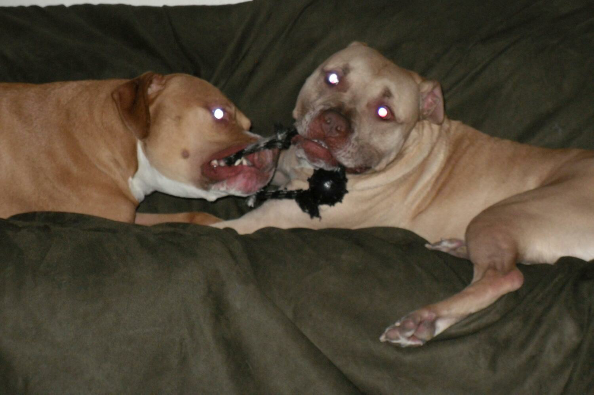 Cain and Able getting set to catch the toy
Cain and Able a second later playing tug a war
Cain trying to hide his bone
Cain snuggling after hiding his bone behind Judah
Cain just being pretty
Cain sitting pretty at a doggie training class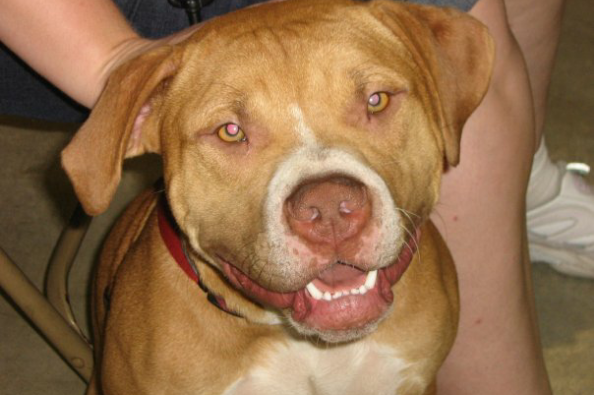 Cain enjoying the outdoors
Another Birthday Celebration from Cain and Able
Cain and Able asking if they can have thier birthday cake
Cain and Able snuggling with Judah
Cain loves to put his head on Judah and go to sleep
Cain sleeping behind Judah while watching tv
Another Birthday celebration for Cain and Able (The date on the photo is wrong)
Cain enjoying a present santa brought him
Cain and Able helping in the kitchen Aug 2014
Cain yawning and Able Aug 2014
Cain sitting pretty Sept 2014
Cain being his usual handsome self on the couch
Cain and Able's Birthday Celebration Sept 29, 2014
Cain's favorite thing to do.... looking out the window
Cain sleeping in my lap
Cain laying with Judah
Cain and Able teaming up on Judah (Dad) in a game of tug a war
Cain and Able enjoying thier bones
Cain playing with Judah and being his silly self. He is such a happy dog
Cain all tucked in for a nap on momma lap
Cain and Able fighting over the ac vents after a day at the dog park
Cain enjoying the sun. Look at his perfect pittie shadow
Cain Loves to lay in the sun
This is one of the many braces I had before and after surgery from breaking my neck. This one is a half body brace
Back of brace
As promised I am posting to show that the first invoice# 83310 has been paid to Care Credit which is where it was charged on Jan 29, 2015. I paid the full invoice amount of $1173.42 on Feb 27, 2015.
This is the payment confirmation email from Synchrony Bank who is the servicer for Care Credit. It states Care Credit in the body of the email! I am doing this as I want those that have and are helping us to see the money is going for Cains vet bills. Thank you all again for helping to pay this first invoice.
I am now focusing on the next invoice #83556 for $3631.95. Any new donations and what was left after paying the above referenced invoice will be applied to this invoice.
A copy of the discover charges from Blue Pearl are below and shown as 2 charges. When they took Cain into surgery on Jan 31, 2015, I had to make a $3500 deposit. Then when I picked him up on Feb 1, 2015, I had to pay what was left for the surgery bill which was an additional $131.95. I know it is kinda hard to see but I wanted to take the photo off the computer so you know I didnt tamper with it. You can clearly see Discover on the internet explorer bar and the charges from Blue Pearl.
This is a copy of the new bill from Blue Pearl on March 2, 2015 for Cain's 4 week check up for $117.75.
Cain is starting to get his sparkle back in his eyes. He is returning to his silly happy self. I love my boy so much!
Cain on St Patrick's Day 2015, he is feeling so much better thanks to all of you. Thank you all so much for helping me to get my happy boy back! Just look at his big smiles below.... <3
Cain has such a beautiful smile and it makes my heart sing to see him smile again!
We had our second appointment with the physical therapist yesterday. Cain's back spasms have continued so we had a chiropractic adjustment on his lower back and then a laser treatment. The photo below was taken during the laser treatment on 03/23/15.
This is a copy of the physical therapy invoice for the last two appointments. This invoice was paid on 03/23/15
The below invoice is from Cain's eight week check up on Monday March 30, 2015. They took new xrays to see if Cain was fully healed. Unfortunately he is not but he should be within another month. Fingers Crossed .... <3
Thank you all again for sharing and donating. Any and all help is very much appreciated..... Love, Amanda & Cain

Organizer
#1 fundraising platform

More people start fundraisers on GoFundMe than on any other platform. Learn more

GoFundMe Guarantee

In the rare case something isn't right, we will work with you to determine if misuse occurred. Learn more

Expert advice, 24/7

Contact us with your questions and we'll answer, day or night. Learn more