Help me go to Karen Pryor Academy
Hi Everyone - 
I'm a dog trainer specializing in rescue dogs. I didn't really set out to be one, but after a dog of mine died a sudden death, I found myself working in rescue. Fast forward 14 years and 200 foster dogs later, and I developed a training business that focuses on building healthy relationships with rescue dogs--and other family dogs, too. I love it, and I'm constantly stunned by how much improvement we see in both the dogs and the people who share their homes with them after even an hour. It's inspiring.
I've come to realize how many amazing dogs end up in rescue and how their needs are unique. So often, they've been bounced around and have developed anxious behaviors that make them difficult to adopt. Couple that with rescue groups that lack the resources to provide training. I've committed my business to helping rescue groups, adopters, and people living with challenging dogs to  develop humane training methods, and I believe that 
every
dog deserves compassionate, motivation-based training--including those currently in rescue. I'm committed to make sure that happens. 
Now, however, I'm realizing that I need to get formal training so people understand my credentials and to help me improve my methods. I've been accepted into the renown
Karen Pryor Academy
, known for its exceptional, science-based methodology,  and have qualified for financial aid. I don't, however, have enough cash to make the down payment, which is due by February 16th. 
And that's where you come in. If you can help me meet this goal, I'd be incredibly grateful. In fact, if you'd like to stop by and have me work with your dog(s), I'd be happy to do that, too.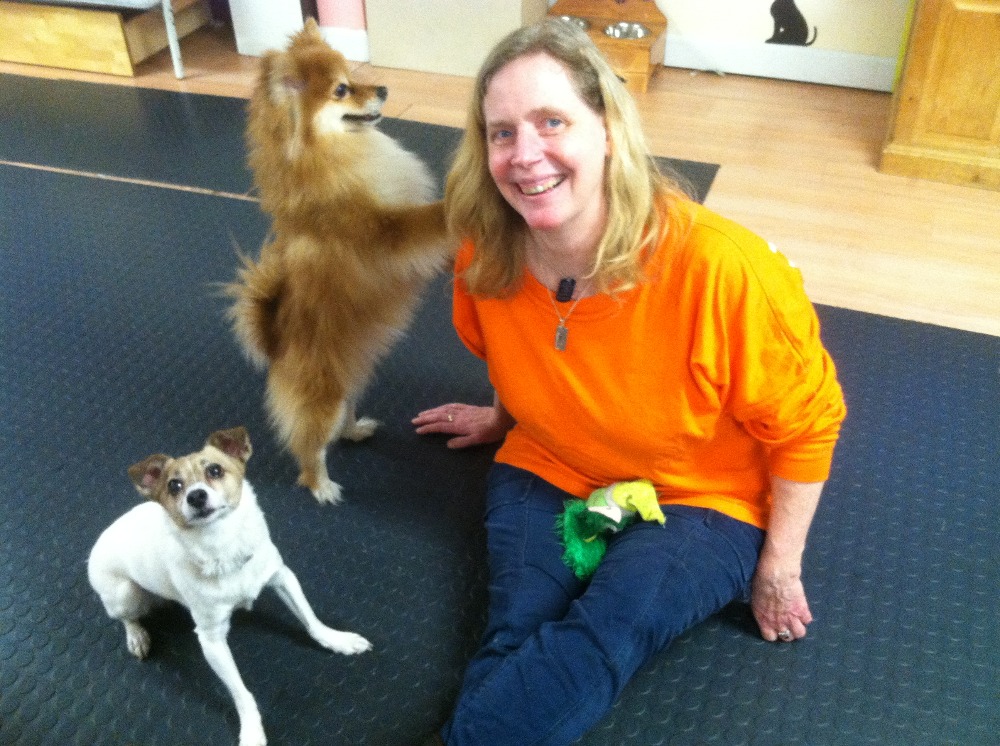 (Here I am with two of my current fosters!) 
I've got a FB page where you can get a better sense of what I'm all about, too.
Check it out
, and you can see more about me at
my blog
, too. 
Should this campaign exceed the amount requested, I will split the remaining amount between  a scholarship I'm developing that offers high quality dog training services to rescue groups and the costs of my tuition.  
Thank you so much for your time, and thank you in advance for anything you'd like to share. 
With gratitude, 
Cheryl and the pups
Organizer
Cheryl Gfrerer
Organizer
St. Paul, MN