Kujo is a 4-year-old black Labrador Retriever. Naturally, he loves being outdoors. He will play fetch and go swimming until the cows come home . I was never huge on dogs until Kujo. If you know Kuj, you know what I mean when I say (he thinks) he's basically human. He is definitely our baby.
 Last Sunday, Kujo experienced acute onset paralysis in both of his back legs. We immediately took him to an emergency vet since it was late night/early morning. His blood work & X-rays came back normal- no breaks, fractures, poisoning or bites to show why he was going through this episode. The vet recommended that we take him to a Vet Specialists in Tallahassee, FL. to run further tests and that's what we did. Monday morning we got the call that Kujo didn't have a diagnoses yet, as they still couldn't find anything on his CT or myology & they told us that he has a 50/50 chance that he would walk again. We were crushed and confused on how they could give us that 50/50 when they had no idea what was wrong. Fast forward to Wednesday, we finally had positive updates coming our way. The vet gave us a diagnoses as what he described as a stroke to the inside of Kujos spinal chord, affecting the function of his back legs and tail. They then decided that Kujo's case wasn't surgical & surgery could cause more issues in the long run. Instead, his vet chose PT and rehab as the best option for Kujo. We stopped hearing that 50/50 chance and are being told by Kujo's vet that he has seen dogs recover completely. He has a very long road ahead of him- as well as us, as his parents. Not being able to be there every minute of the day for your baby is an emotional rollercoaster. We take trips down to see him every other day, including the weekends. He will go through cold laser therapy, water therapy, and many others.  We will continue to make these trips until he is well enough to come home or are told that these attempts aren't producing any results.  We are willing to do whatever it takes to bring Kujo home HEALTHY. We pray for a recovery, no matter what the pace. As young adults who just graduated from college, this wasn't something we saved up for. I understand that not everyone sees their pets as "family" or say "I could never spend that much money on a dog not  knowing the outcome!" but it has never been a question for us. When we decided we wanted to add a pup to our family, we took on that responsibility of being puppy parents which means all of the good & BAD that comes with it. I know Kujo will not be around for forever, but my goal is to give him every option possible to get better so that he can stay with us for a while longer. If you're not in the place to donate, please say a prayer for a steady, complete recovery. If you aren't a religious person, then send us  your best wishes, most positive vibes & kind thoughts for Kujo. If you have a furbaby of your own, give them an extra long snuggle today.
Any & everything is so very appreciated. Any donations will go directly and solely to Kujo's vet fees, medications & therapy fees.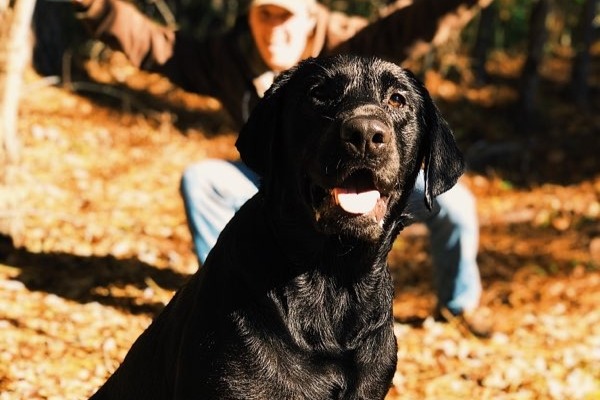 Organizer