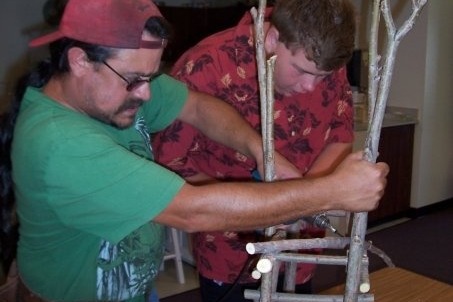 Willow Bill Goulardt
is many things to many people...he is a visionary, an activist, an educator, an historian, an artist, an explorer, an entreprenuer, a son,nephew, uncle, cousin, brother, and a father...
He went into his son's D.A.R.E class in 1997 and built a reindeer out of willow sticks using a screw gun and screws. The kids in the class all signed it, as well as their teacher,  and each child helped make it. 
Willow Bill reallized the kids loved it, and continued to go into classroom and build reindeer with the kids all over Nevada.
One day a kid raised his hand and asked,"Can we make the reindeer the nation's largest art project Willow Bill?"
Bill replied, some would say naively,"Sure!! Why not??"
The Willow Reindeer Project was born.
Now, 22 years later, over 50,000 kids have been involved, 25 schools in Washoe, Douglas, and Carson Counties...some spanning two decades. The children's art work in the form of Willow Reindeer now spans 73 miles from the state capital in Carson City, to old hwy 395 past Bordertown in Reno.
These reindeer are gathered, stored, and put out every year by Willow Bill himself with the help of a few volunteers affectionatly called,'The Herdsmen and Herdswomen'.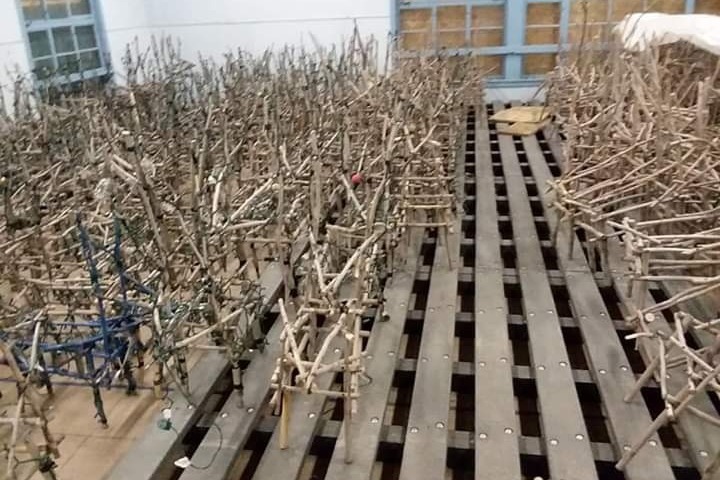 The reindeer are placed in groups of two or more and lit with Christmas lights in front of small mom and pop businesses all along the route, free of charge, by Willow and The Herdspeople. They also repair and replace the lights on each reindeer prior to placing them every year.
Each reindeer represemts a class of children. Each reindeer is signed by each child as well as their teacher,,,spanning two decades,,,bringing familys'and communities' together through the children's art work in the form of Willow Reindeer to create The Nation's Largest Art Project.
The goal by the end of this 2019 season is to reach Topaz Lake, and fill in any gaps that may exist along the route.
This man has tirelessly dedicated 22 yrs of his life to the children of Nevada, Now he needs your help. Willow Bill has been diagnosed with Stage IV cancer. He starts chemo treatments this month, July 2019,The treatments are expensive and exhausting. Now is the time to show how much this man means to us all. He needs your help.
His greatest fear is that he will not be able to finish this 22year labor of love, and therefore let down 50,000 kids. Please donate to WILLOW BILL'S FIGHT FOR LIFE,
To learn more about this amazing man, go to;
Willowbill,com
Thank You for donating!