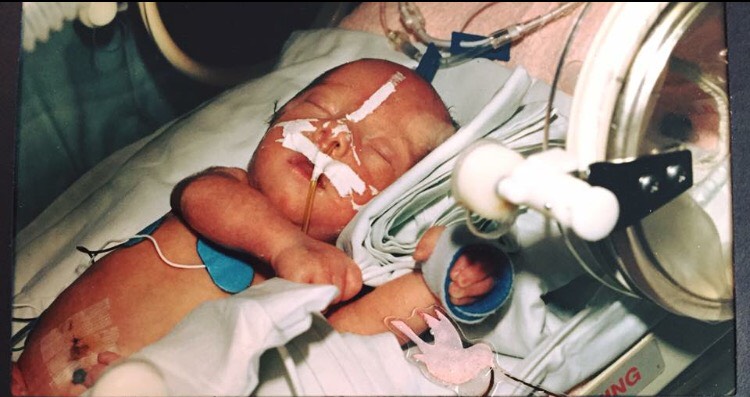 Help us send Krystal Shaw to the World Para-Swimming Series in Melbourne, Austrailia.
 Krystal was born with a hole in the stomach and bladder and intestines on the outside.  She had club feet, a dislocated hip and legs undeveloped a condition called Arthrogryposis.
 Many doctors agreed she would never walk.  But that changed with a visit to Shriner's hospital in Montreal, when Krystal became a Shrine Kid at the age of 3 1/2. At the age 5, doctors put 12 pins going through her leg with a metal cage around her legs for 6 months.  Next the doctors put her in a body cast for 8 weeks. A year later after many surgeries, she took her first step.
At the age of 9 she started swimming as physical treatment. By the age of 12 she was competing at the international level for Canada against the United States and Mexico. She won 2 silver medals. At age 14 she competed at the Canada Games with the Saskatchewan provincial team where she won a bronze medal. She later went on to represent Canada at the World Championships in Brazil.  Today Krystal is a world class Para-swimmer.
She was making amazing accomplishment despite her physical challenges.  However, her swimming career was temporally halted when a blood clot developed in her leg.  This was a huge setback for Krystal. Everything she had worked so hard for was out of reach.  But that didn't stop her.  When the doctors said she could swim again she started to train.  All of her hard work has given her another chance at her dream.  After 7 years of not swimming she now has a chance at her long term goal to represent Canada in Tokyo 2020. 
Your help now will pay for travel accommodations and fees to qualify for the Paralympic in Sheffield, Great Britain, a World Series competition at the end of May 2018.
Krystal has done a lot of work helping others deal with disabilities.  She has been a hospital volunteer and holds a part time job at the hospital.  She is also in her second year at The University Regina majoring in Psychology.  Krystal plans on helping other young people deal with disabilities and be the best that they can be.
If you can help us help Krystal, please donate.  Make a difference by helping make this challenge a little easier for Krystal who has already overcome so much.


We are currently selling Steak Night Dinner tickets for Tuesday, January 15th in Moose Jaw to help Krystal to her goal. Please join us if you can. Email me by hitting the envelope next to Joni Andrychuk.
Be sure to get your ticket now before they are gone.

Organizer and beneficiary