Krypton Radio is Scifi for your Wifi
We're the world's best sci-fi radio station, but we can do much more with your support.  Be a patron - we're pulling up stakes from GoFundMe and moving to Patreon . Help us make sci-fi for your wifi, and get premiums as thank you gifts.


#sciencefiction #scifi #browncoats #fantasy #music #oldtimeradio #talkshows #soundtrack #games

We need your support, and the more support we have, the more we can do.
For example:
   •With just 150 monthly subscribers at $5 a month, we can buy all the music our DJ's need.  This means more and better music, and Krypton Radio becomes better than the best.
   •With just 250 monthly subscribers we can add more DJ's and start producing new original programming for our radio stream.

   •With just 300 monthly subscribers we can afford to advertise in every major convention's program guide and make Krypton Radio a household name.

And it gets better from there.  
   •If we can get 1,000 monthly subscribers, each contributing just $5 a month, we can start doing video programming on our YouTube channel.  A lot of it.  We have an idea for a DIY cosplay construction show.  Want to see it?

   •With 2,500 monthly subscribers, we can start traveling around the country appearing at conventions, and our people start getting full time salaries.  And once we can start taking care of the people who work so hard for us that well, the sky isn't the limit - it's just the lower boundary.  We want to publish books too, not just review them - publish them.  Want to help us make that happen?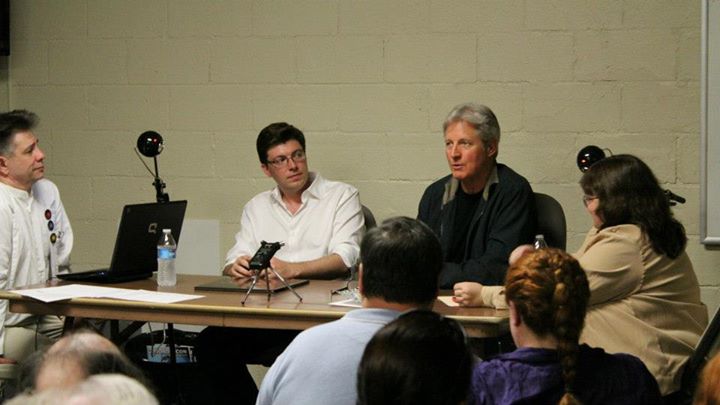 We interviewed Bruce Boxleitner and Trevor Crafts about Lantern City at the clubhouse of the Los Angeles Science Fantasy Society.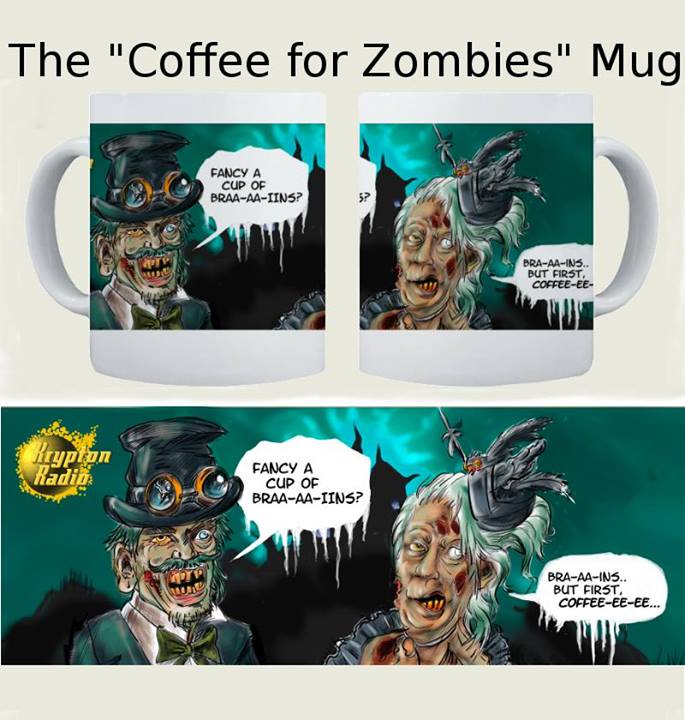 Your zombie mug awaits.  But you have to be a monthly subscriber.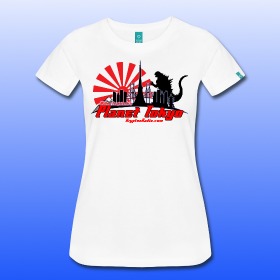 This could be your Planet Tokyo T-Shirt.



This could be your Rollerbot T-shirt.





Organizer